21 august – 14 september 2013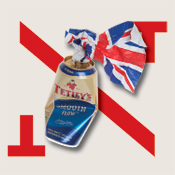 "This is Rooster Byron's dog, Shep, informing Kennet and Avon Council to go fuck itself. Woof, woof!"
New Theatre proudly presents the Sydney premiere of the award-winning London and Broadway hit.
On the morning of St George's Day in a remote corner of rural Wiltshire, Johnny 'Rooster' Byron (a drug-dealing, trance music-loving 'gyppo' who has vodka and cocaine for breakfast) is a wanted man.
The council wants to evict him from his caravan in the woods, his kid wants to be taken to the county fair, his arch-enemy wants to give him a serious beating, and an assortment of hangers-on and no-hopers wants his ample supply of drugs and alcohol.
Jez Butterworth's bold and exuberant play is a comic and anarchic vision of contemporary England's green and pleasant land: a lament on the disintegration of rural communities, the sterility of modern life and the pervasive excesses of the 'nanny state'.
Fast and furious, hysterically funny and more than a touch disturbing, JERUSALEM has been praised as one of the great plays to come out of the UK in the past decade and 'Rooster' regarded as one of the most startlingly original characters to hit the stage.
CREATIVE TEAM
Director Helen Tonkin
Assistant Director Emma Harris
Set Designer Tom Bannerman
Assistant to Set Designer Annie Ha Lê
Lighting Designer Blake Garner
Costume Designer Jennifer Ham
Sound Designer Alistair Wallace
Production Manager Martin Kelly
Stage Manager Ruth Horsfall
CAST
Luke Carson, Anna Chase, Tara Clark, Brynn Loosemore, Emma Louise, Peter McAllum, Lucy Kate McNabb, Pete Nettell, Alex Norton, Claire Wall, Jeremy Waters, and Nicholas Eadie as 'Rooster'
With Jacob Bradley, Roman Mellis, Oliver Shaw

TIMES



Previews Tue 13 & Wed 14 Aug 7:30pm
Wed – Sat 7:30pm, Sun 5pm
Final performance, Sat 14 Sep, 5pm
Running time: 2 hours and 55 mins (including 2 short intervals)
TICKETS
Full $32 | Concession $27 l Groups (10+) $27 | Previews $17 l Student Rush $17 l Cheap Wednesdays $17
Please note: this play contains very strong language, simulated drug use, smoking on stage and adult themes
"Jez Butterworth's comic portrait of a Merrie England losing its soul is, by turns, reactionary, sentimental and stirring" Jason Blake, SMH
"Jerusalem is a magnificent play; staging the Australian premiere, New Theatre delivers a cracking production"Jo Litson, Sunday Telegraph
★★★★ "A triumphant production that's funny, moving, erudite, messy in all the right places and ways, impeccably cast and with an ensemble of strong performances at its centre" Time Out
"Well worth catching. The quality of the writing and the commitment of this company is outstanding. That New Theatre chose to present JERUSALEM is certainly a feather in their artistic cap. Do go." Kevin Jackson
"New Theatre's production does this play proud … the cast revels in the Shakespearean language and imagery of this large-spirited, wild and romantic piece." Deborah Jones
"Truly stirring and entertaining … a wonderful work … a fabulous ensemble … There have been a lot of memorable shows at New Theatre. I promise you won't forget this one." Sydney Arts Guide
"Funny & confronting in the style of TV's 'Skins' … plenty of laughs at the expense of authority and the double standards of society" The Net Traveller

"Carries the audience along its length, laughing all the way … This is a wonderful production" Lisa Thatcher
"A drama of Shakespearean proportions … Butterworth's script skips, sings and surprises with an irresistible musicality" Concrete Playground
"New Theatre consistently creates quality, interesting productions. It is truly worth seeing what a committed, passionate independent theatre can do." Oz Baby Boomers
Photos © Bob Seary
This is an archived page from the old website