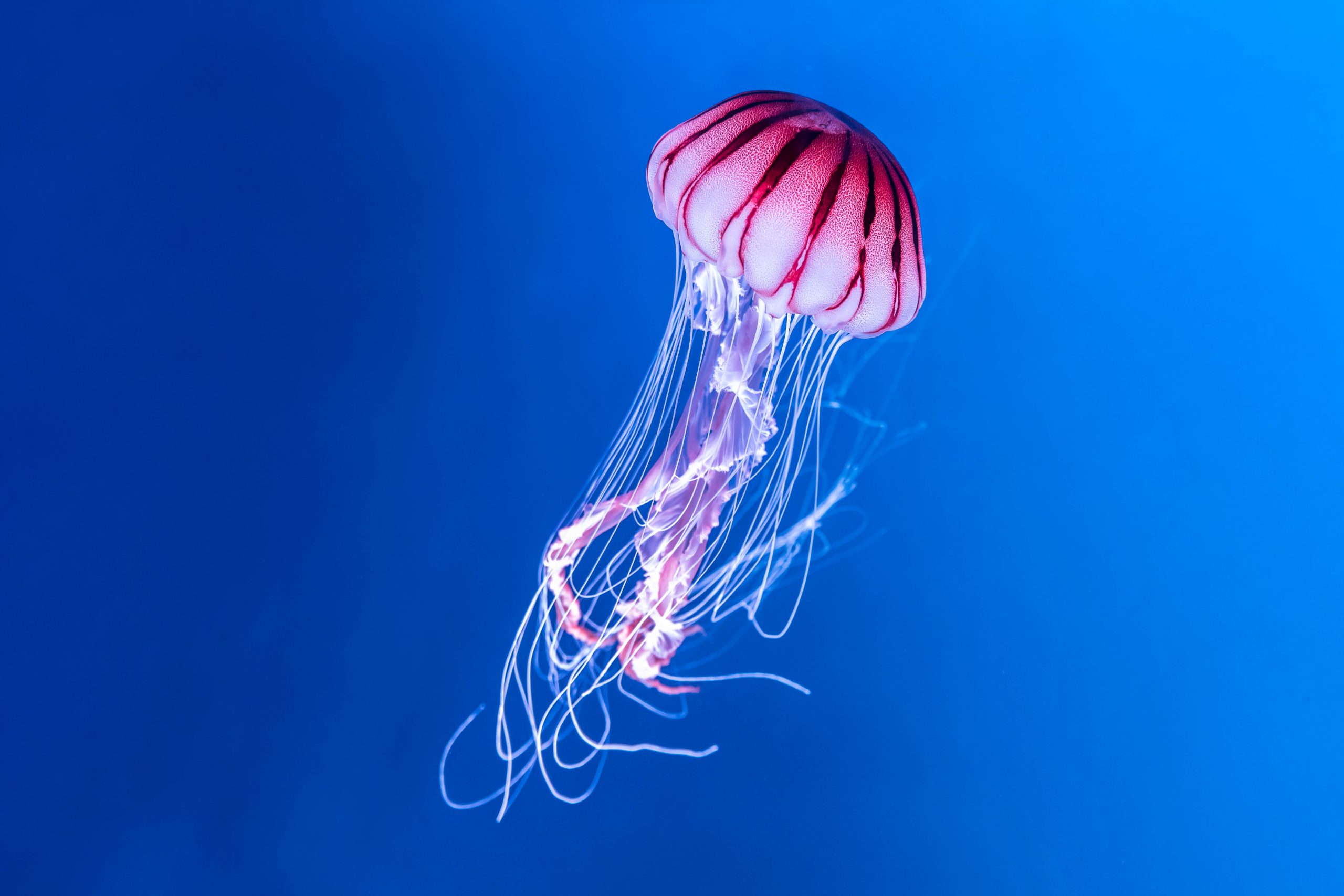 JELLYFISH
by BEN WEATHERILL
6 Jun – 1 Jul 2023
AUSTRALIAN PREMIERE
"I know what people say. How they treat us. But that's their problem. No one else should give a fuck."
Kelly is an energetic young woman, never still. You sense that she has powers untapped.
She loves dirty jokes and sea creatures washed up on the shore, hot chips and walks on the beach. And she loves Neil. He has kind eyes. She leaves him breathless.
For her mum, Agnes, life has been a rough journey. But she's tough, resilient. Her jagged edges are her defence, because being mother to a daughter with Down syndrome is hard.
Now she must confront the burgeoning relationship between Kelly and Neil and come to grips with her daughter's desire for independence and sexual fulfillment.
This radical, humorous and heartfelt play is both a contemporary love story and a tender exploration of what living with disability really entails.
"A rare gem of a play" Evening Standard
creative team & crew
Director Deborah Jones
Set Designer James Smithers
Lighting & Sound Designer Michael Schell
Costume Designer Louise Fischer
Assistant Director Olivia Bartha
Vocal Coach Linda Nicholls-Gidley
Intimacy Director Shondelle Pratt
Stage Manager Rosane McNamara
Assistant Stage Manager Georgie Moore
Operator James Hewish
cast
Siobhan Lawless, Daniel Mackenzie
Audrey O'Connor, Joseph Tanti
dates/times
Preview Tue 6 Jun 7:30pm
Opening Night Wed 7 Jun 7:30pm
Thu – Sat 7:30pm, Sun 5pm
Final performance Sat 1 Jul 2pm
Running time: 2 hrs including interval
Please note: latecomers will be admitted during a suitable break in the performance
tickets
Full $35
Concessions, Groups (6+) $30
New Theatre Members $22
Thrifty Thursdays $22
Preview $20
Patrons please note: New Theatre is gradually phasing out
cash payments at Front of House, with a view to being EFTPOS-only
by 11 July. This will apply to both ticket and bar sales.
COVID- Safe protocols:
QR code and vaccination checks are no longer required.
Face masks are not mandatory, but recommended.
"Ben Weatherill's play explores challenges faced by people with disabilities as they navigate matters of the heart and contemplate starting families. The comedy is delicately written [and] directed by Deborah Jones, the show is engrossing, with a generosity that proves touching in key moments."
Suzy Goes See
"In the role of Kelly is Audrey O'Connor, who brings great panache, along with admirable focus, to have us invest heavily into an enlightening narrative of young womanhood. Siobhan Lawless delivers for Agnes a valuable spiritedness, effectively depicting the strength required of single parents everywhere. As Neil, Joseph Tanti is compelling, and a likeable presence who earns our trust. Also delightful is Daniel Mackenzie who performs with an enjoyable idiosyncrasy, the part of Dominic, a thoughtful young man with Asperger's syndrome."
Suzy Goes See
"Funny, heart-warming, thought-provoking and enlightening."
City Hub
"Ben Weatherill's script intelligently examines the necessarily protective parent, and pits them against the fiercely independent child … 'Jellyfish' is yet another important piece of independent theatre. It offers the powerful message that, with support, love is everyone's right."
Arts Hub
Main image: © Bridgendboy/iStock
Production images: © Bob Seary