by noel coward
8 October – 2 November 2013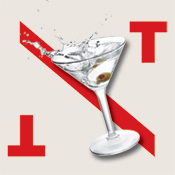 "People really do behave in the most extraordinary manner."
The eccentric and unconventional Bliss family – mother Judith (an aging actress), father David (a self-absorbed novelist) and their young adult children, Simon and Sorel – are bored and restless.
To spice up their weekend, each has invited an admirer to stay but all too soon the unwary guests are out of their depth – teased mercilessly with party games, lured into flirtations and unsuspectingly "cast" in roles they didn't intend – all for the wicked amusement of their hosts.
With his characteristically sharp-edged wit, Coward creates a riotous 'comedy of bad manners' as the hapless outsiders try desperately to keep up with this outrageous ménage.
Noel Coward, only 24 when he wrote HAY FEVER, was himself one of the Bright Young Things who partied hard and fast during the 1920s. He knew the restless pursuit of pleasure and the self-indulgence of the "Jazz Age" and brings both together in this sophisticated and stylish satire.
CREATIVE TEAM
Director/Sound Designer Rosane McNamara
Associate Director/Vocal Coach Frank McNamara
Assistant to Director Sam Thomas
Set Designer/Production Manager David Marshall-Martin
Costume Designer Phoebe Thomson
Lighting Design Tony Youlden
Stage Manager Jo Jewitt
Assistant Stage Manager Olivia Clement
Lighting Operator Ole Borch
CAST
Adrian Adam, James Bean, Jorja Brain, Giles Gartrell-Mills, David Halgren, Tess Haubrich, Alice Livingstone, Sharron Olivier, Alyssan Russell
TIMES



Previews Tue 8 & Wed 9 Oct 7:30pm
Wed – Sat 7:30pm, Sun 5pm
Final Performance, Sat 2 Nov, 5pm
TICKETS
Full $32 | Concession $27 l Groups (10+) $27 | Previews $17 l Student Rush $17 l Cheap Wednesdays $17
"An almost perfect example of comedy writing …The company, under expert and splendidly textually detailed direction, acquit themselves admirably … I was entertained and delighted" Kevin Jackson
"Simply charming, even scrumptious and at times delightful! From the wonderful set, costumes and music to the great performances, the whole production was lovingly presented … Well worth seeing." Sydney Arts Guide 
"A bold and wonderful achievement … fleshes out everything that is exceptional and unconventional in Coward's writing." Suzy Wrong
"Director and Set Designer do a fantastic job … performances are all-round outstanding." Alternative Media Group
Photos © Bob Seary
This is an archived page from the old website