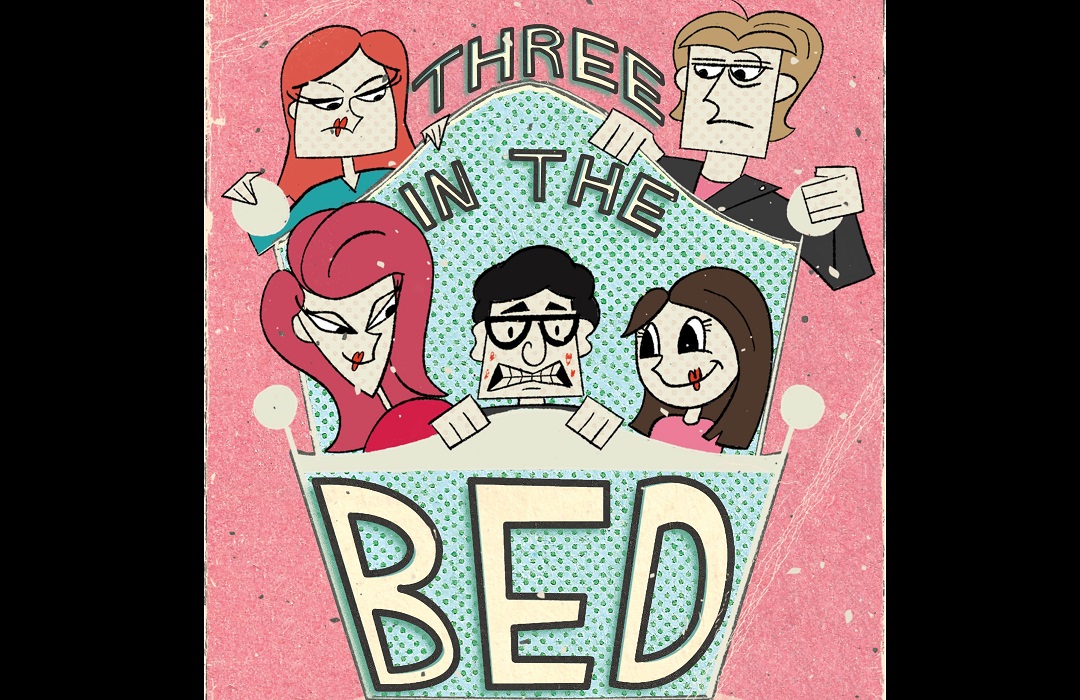 three in the bed
book, lyrics and music by Jonathon Holmes
11 – 26 january 2018
Produced by Jonathon Holmes and Birdie Productions,
in association with New Theatre
Three in the Bed is a musical farce about the trials and tribulations of a three-way encounter. 
Jessica has always had a crush on Tim, who turns up to her party suddenly single. Unfortunately, Tim meets Zoe. But Zoe thinks she has a way to make all parties happy… what could possibly go wrong?
Returning by popular demand, after the successful premiere season during the 2017 Sydney Fringe Festival.

FOR MORE INFORMATION VISIT WWW.JONATHONHOLMES.COM.AU
creative team
Producer Rodney Bertram
Director Jonathon Holmes
Musical Director Natalya Aynsley

cast
Adin Milostnik, Daniella Mirels,
Caroline Oayda, Alicia Rose Quinn,
Aaron Robuck
dates/times
11, 12, 13 January 7:30pm
14 January 5pm
15, 18, 19, 20 January 7:30pm
21 January 5pm
23, 24, 25, 26 January 7:30pm
tickets
Preview (11 January) $30 full/$25 concession
Sunday – Thursday $30 full/$25 concession
Friday & Saturday $35 full/$30 concession

"Silly and frequently filthy – and very entertaining… Alongside Holmes' catchy score and a funny book, the talented cast plays an integral role in ensuring Three in the Bed is a success… The laughs were loud and frequent, the audience well and truly on board… Musical theatre fans should check this out."  Theatre People
"Just when I thought musicals were going to disappear into pretentious self-drear, along comes a show that wakes us up and reminds us that there will always be a need for Rocky Horror … If you enjoy films like 40-Year-Old Virgin and Sausage Party then this is the show for you… But under the ribald surface is heart and intelligence, and all the songs are full of sharp wit and pathos."  Stage Whispers