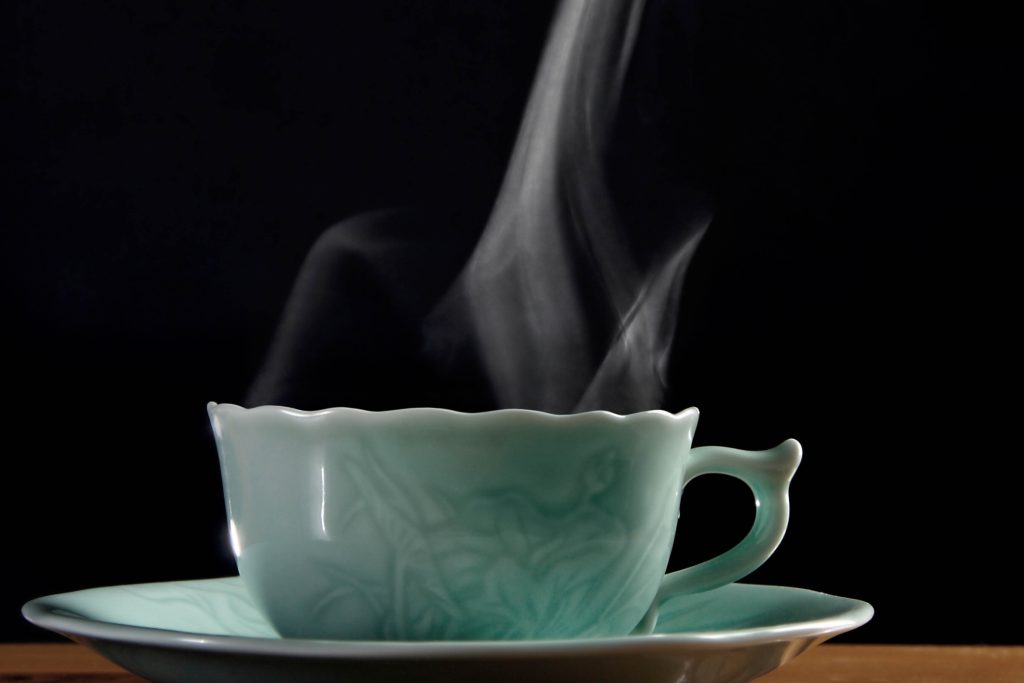 A VERY EXPENSIVE POISON
by LUCY PREBBLE
15 August – 16 September 2023
"To turn the truth into justice – which I'm sorry to say are not the same thing – one has to tell the story."
London, 2006. A brazen political assassination is carried out in broad daylight. Alexander Litvinenko, a former Russian spy, drinks green tea laced with radioactive poison.
Subsequent investigations uncover a conspiracy generated from the very heart of the Russian government, and a murder probably approved by President Vladimir Putin.
In this award-winning play, based on the facts as laid out by the investigative journalist Luke Harding in his book of the same name, acclaimed writer Lucy Prebble (Succession, Enron) tells a complex story of espionage and mystery.
On a whirlwind journey from Moscow to Mayfair, it follows Litvinenko as he investigates his own death, and his wife Marina's quest for justice, in the face of Russian corruption and British vacillation.
With a dazzling mix of vaudeville, thriller, romance and tragedy, this astonishing and imaginative drama deep dives into the terrifying world of the new Cold War.
Winner: 2020 Susan Smith Blackburn Prize
"As tender as it is clever, as incensed as it is inventive." The Times
Listen to director Margaret Thanos in conversation with Regina Botros for 2SER Stages
Patrons please note: this production involves interaction and physical contact with some audience members
creative team
Director Margaret Thanos
Assistant Director & Mask Designer Jess Zlotnick
Movement Director Diana Alvarado
Set & Costume Designer Aloma Barnes
Composer & Sound Designer Sam Cheng
Lighting Designer Jas Borsovszky
Accent Coach Felicity Jurd
Singing Coach Georgia Condon
Stage Manager & Props Coordinator Lulu Barkell
ASM Astra Milne
Sound and Lighting Assistant Paris
Costume Assistant Sabry Beshir Mohamed
LX/SX Operators Noah Cohen-Stoddart, Georgina Moore
cast
Matt Abotomey, Richard Cox
Ben Dewstow, Eliva
Angus Evans, Hannah Forsyth
Tom Hanaee, Amelie James-Power
Madeline Kunstler, Tasha O'Brien 
Ewan Peddley, Mason Phoumirath
Diego Retamales, Chloe Schwank 
Luke Visentin, Cath Young
dates/times
Preview Tue 15 Aug 7:30pm
Opening Night Wed 16 Aug 7:30pm
Thu – Sat 7:30pm, Sun 5pm
Final performance Sat 16 Sep 2pm
Running time: 180 minutes, including interval
Please note: latecomers will be admitted at a suitable break in the performance
tickets
Full $35
Concessions, Groups (6+) $30
New Theatre Members $25
Thrifty Thursdays $25
Preview $20
Patrons please note: New Theatre is now EFTPOS-only
at Front of House for both ticket and bar sales.
COVID- Safe protocols:
QR code and vaccination checks are no longer required.
Face masks are not mandatory, but recommended.
★★★★.5 "Move over Oppenheimer, THIS is the must-see conspiracy of the year! When Margaret Thanos is in the director's chair you know you're in for a great show. Ambitious, political and entertainingly OTT, this is powerful, impactful theatre."  Sydney Theatre Reviews
★★★★ "A kaleidoscope of a production … The triple-threat ensemble were all on point, and a joy to watch … It's Le Carre, Tarantino, Crazy Ex Girlfriend and Dr Zhivago all rolled into one … We should all see this play." Theatre Thoughts 
★★★ "The production matches Prebble moment-for-moment in ambition: the writing takes big swings, and director Margaret Thanos meets them with relish, though takes care to balance broad humour with moments of poignant intimacy … An engaging production, consistently entertaining." Sydney Morning Herald
★★★ "The amazing team at New Theatre has tackled a complex play and succeeded in bringing back the events of 2006 and in making them relevant to 2023."
Sydney Arts Guide

"If you like your politics with a side of humour, A Very Expensive Poison is for you." Theatre Travels
"A Very Expensive Poison is not a 'should see', it's a 'must see'."  The Blurb
"An intriguing and ultimately very moving story … A worthwhile theatrical experience." City Hub
★★★ "A superb cast … As an ensemble, they brilliantly walk the line between the differing genres and styles."  State of the Art
"This play and this production are hugely entertaining … Prebble's script is brilliant, director Margaret Thanos allows it to shine and with movement director Diana Paola Alvarado, gives a show brimming with pace, energy and pizzazz … Performances are excellent."  Theatre Red
Main image: © langdu/Canva
Production images: © Bob Seary