BY DOROTHY HEWETT
25 APRIL – 27 MAY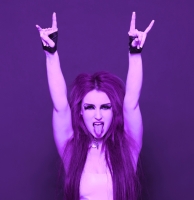 "We can go wrong in our minds, but what our blood feels and believes and says is always true"

This iconic masterpiece of Australian theatre charts the painful and sometimes farcical life of a defiant young poet, Sally Banner, as she searches for artistic freedom and self-realisation.
Set against a background of Australia's changing social landscape, we follow Sally's coming-of-age and subsequent brutal disillusionment as a communist, feminist, bohemian, wife, mother and writer.
At the heart of the play is the conflict between Sally's journey through adolescence to womanhood and a discovery of self, whilst battling the conservative societal forces that would hinder her quest.
Hewett's semi-autobiographical play is a heady cocktail of poetry, vaudeville, musical theatre and panoramic social realism: ground-breaking, daring, confronting and hugely entertaining.
"A great play of life, love and longing" Australian Stage Online
CREATIVE TEAM
Director Carissa Licciardello
Composer Clemence Williams
Musical Director Alex Lee-Rekers
Costume Designer Mathilda Robba
TIMES
Previews Tue 25 & Wed 26 Apr, 7:30pm
Thu – Sat 7:30pm, Sun 5pm
Final performance, Sat 27 May 2pm
TICKETS
Full $35
Concessions, Groups (6+) $30
Members $22
Previews, Student Rush, Thrifty Thursdays $20
School groups: $22 per student, accompanying teachers free

To make a school group booking, please contact our Acting Theatre Manager, Alice Livingstone: manager@newtheatre.org.au or 02 9519 3403