WHEN THE RAIN STOPS FALLING
BY ANDREW BOVELL
17 MARCH – 18 APRIL 2015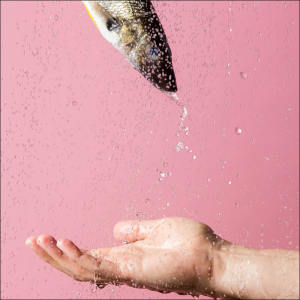 "You can be standing on solid ground then without even noticing, it turns to water beneath you. And if you don't move, you'll drown"
 The story takes place between two worlds, between a prediction in 1959 and its outcome eighty years later, through the interconnected stories of two families over four generations.
Gabriel Law leaves London for the wild coast of South Australia, determined to retrace his father Henry's footsteps in an attempt to unravel the mystery of his disappearance when he was only a boy.
He meets a vulnerable young woman named Gabrielle, and together they journey into the vastness of the Australian desert, sharing their stories and falling in love. Through their interweaving narratives we are led back to the future, to a time of unceasing rain and a day when fish fall from the sky.
Acclaimed Australian writer Andrew Bovell (Lantana) has created an epic investigation of humanity and family, of shared experience and inherited legacies, which asks the question: do we have the capacity to address the damage of the past in the future?
Winner of the Victorian Premier's Literary Award, the Queensland Premier's Literary Award and the Green Room Award, 2008, and the Sydney Theatre Award for Best New Australian Work in 2009.
"Sad, exquisite, a beautiful play" The West Australian
CREATIVE TEAM
Director Rachel Chant
Set Designers Tom Bannerman & Martelle Hunt
Costume Designer Martelle Hunt
Lighting Designer Benjamin Brockman
Composer/Sound Designer Nate Edmondson
Assistant Director Samantha Hickey
Assistant Sound Designer Alistair Wallace
Production Manager Tara Ridley
CAST
Olivia Brown, Tom Conroy, Peter McAllum, Hailey McQueen, Renae Small, Helen Tonkin, David Woodland
TIMES
Previews Tue 17 & Wed 18 Mar 7:30pm
Thu – Sat 7:30pm, Sun 5pm
Final performance, Sat 18 Apr 5pm
Please note there is no performance on Good Friday, Fri 3 Apr 
TICKETS
Full $32 | Concession $27 | Groups (10+) $27 | Members $22 | Previews $17 | Student Rush $17 | Thrifty Thursdays $17
"This is rich, deep theatre that seduces emotionally and leaves the audience panting for more … This production brings the full potency of this beautifully written play so that it is the perfect opportunity to go and see it … A powerful moment of theatre for all involved. Highly recommended" Lisa Thatcher
"A great Australian play … a production that triumphs … a beautifully sensitized ensemble of actors … If you love the theatre, this is a gentle but heart-stopping, life-enhancing must-see" Kevin Jackson
"A beautifully simple interpretation of Andrew Bovell's award winning play" BroadwayWorld
"A gloriously written and gripping script that is dramatically unpredictable and yet piercingly beautiful … A gripping production with splendid performances all round. 4 stars!"  ArtsHub 
"A work of great complexity, insight and sorrow [and] a cracking production" AustralianStage
"An intriguing script that is dramatically unpredictable and achingly beautiful … outstanding storytelling … theatre that is deeply moving … our senses are captivated for the entire duration" SuzyGoesSee 
"Performances that are stark yet laden with emotion … do yourself a favour and get tickets asap, before they sell out"The Buzz From Sydney
"I loved this show. One of my favourites this year so far … I haven't been able to stop thinking about it [and] need to see this production again" Sydney Arts Guide
"Well-crafted and very capably performed … a handsome, boldly designed production" Jason Blake, SMH 
Photos © Bob Seary
Main image © Richard Hedger