BY CLARE BOOTHE LUCE
11 AUGUST – 12 SEPTEMBER 2015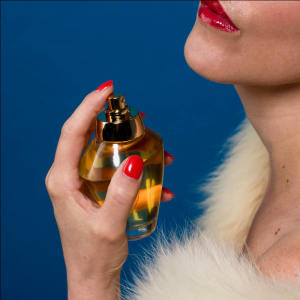 "There's only one tragedy for a woman. Losing her man!"
Written in 1936, this comedy about marital infidelity and revenge is still funny and relevant today.
The ruthless world of Manhattan socialites and social climbers, their pampered lives, power struggles, friendships and rivalries, and the gossip that both feeds and damages their relationships are exposed with sharp wit and remorseless honesty.
Though now regarded as a camp classic, beneath the wise-cracking, the backstabbing and the melodrama is an insightful and sympathetic study of human nature at its best and worst.
Mrs Mary Haines seemingly has it all: a happy marriage to wealthy stockbrocker Stephen, two perfect children, a smart Manhattan home and a coterie of entertaining girlfriends with days made up of bridge parties and visits to the beauty salon.
When Stephen's affair with 'shop girl' Chrystal Allen is exposed, Mary's life falls apart and before long, on the urging of her friends, she's off to Reno for a quickie divorce.
But Mary finds a strength she didn't know she had and determines to fight and win her man back.
Boothe Luce's play was remarkable for its all-female cast and 'insider's look' at a world unknown to those outside its privileged walls. Eves-dropping in beauty salons, boutiques and the powder-rooms of fashionable restaurants, she picked up the essence of Park Avenue life and crafted a series of memorable characters, both flawed and funny. Though the men in their lives are an ever-present driver for the events of the play, they are never seen. It is the 'ladies who lunch' who form the nucleus of this world.
Marriage as a means of social advancement for women, the role of children in relationships, and controversial topics for the times such as bisexuality, adultery and divorce are all explored with sharp wit and remorseless honesty.
Most people will be familiar with George Cukor's superb screen adaptation, starring some of Hollywood's greatest stars: Norma Shearer, Rosalind Russell, Joan Crawford, Paulette Goddard and Joan Fontaine. Now New Theatre gives audiences the opportunity to enjoy and appreciate the brilliant play that started it all, a classic 1930s comedy of manners.
"A glorious cat-clawing rampage" The New York Times
CREATIVE TEAM
Director Deborah Jones
Set Designer John Cervenka
Production Manager Martin Kelly
Stage Manager Petra Vaculik
Set Constrution Tom Bannerman
Sound Operator Jesse Ledesma
CAST
Heidi Baleisis, Melissa Burgess , Kailey Higgins, Jordan Keyes-Liley, Celia Kelly, Susan M Kennedy, Jess Loudon, Emma Louise, Joy Miller, Nell Nakkan, Lauren Orrell, Alexandra Plim, Jade Potts, Eleanor Ryan, Annie Schofield, Helen Stuart , Vola Vandere, Sandy Velini
TIMES
Previews Tue 11 Aug & Wed 12 Aug 7:30pm
Thu – Sat 7:30pm, Sun 5pm
Final performance, Sat 12 Sep 5pm
Run Time: 2hrs and 30mins with interval
TICKETS
Full $32 | Concession $27 | Groups (10+) $27 | Members $22 | Previews $17 | Student Rush $17 | Thrifty Thursdays $17
"Pays homage to films and stars of the era, with outlandish performances and vaudeville humour pitched at an ideal where bigger is better. It is a welcome revisit to an almost forgotten style of theatre that proves to be unexpectedly refreshing and often very funny indeed. Every sequence is entertaining, with impressive power from a cast that is determined to play hard." Suzy Goes See
"An impressively scaled production with strong ideas on women and marital infidelity in 1930s New York … Clare Boothe Luce's most famous work is almost 80 years old, yet provides us with an illuminating look into the life of upper class American women that would hardly be out of place in an episode of cult TV show Mad Men … Will appeal to a wide audience, from lovers of comedy and character studies to modern day fashionistas." Arts Hub
"Visually stunning … the costumes are fantastic … Even better are the perfect comedic performances of the cast" The Buzz From Sydney
Photos © Bob Seary
Main image © Richard Hedger