BY TERRENCE MCNALLY
16 FEBRUARY – 6 MARCH 2016
Presented in association with the Sydney Gay & Lesbian Mardi Gras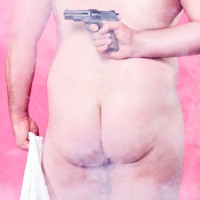 "Stay out of the steam room. It gets pretty wild in there!"
This outrageous, hilarious farce takes us to a gay bathhouse in Manhattan, where unsuspecting heterosexual Cleveland businessman Gaetano Proclo has taken refuge from his homicidal mobster brother-in-law, Carmine Vespucci.
There the unsuspecting and unbelievably naive Gaetano stumbles across an assortment of oddball characters, including a rabid chubby chaser, go-go boys, a squeaky-voiced detective, and Googie Gomez, a third-rate entertainer with delusional visions of Broadway fame.
Further complications arise when Gaetano's wife Vivian tracks him down and jumps to all the wrong conclusions about his sexual orientation.
CREATIVE TEAM
Director David Marshall-Martin
Set Designer Tom Bannerman
Costume Designer Lucy Scott
Lighting Designer Louise Mason
Choreographer Edward Rooke
CAST
Les Assmussen, Meagan Caratti, Samuel Christopher, Jarryd Clancy, Ricci Costa, John Edwards, John Farndale, Lisa Franey, Ivan Hui, William Koutsoukis, Adam Kovarik, Rosane McNamara, Marty O'Neill, David Ross, James Smithers, Barton Williams
TIMES
Previews Tue 16 & Wed 17 Feb, 7:30pm
Tue – Sat 7:30pm, Sun 5pm
Final performance, Sat 6 March 2pm
TICKETS
Full $32
Concessions, Groups (10+) $27
Mardi Gras Members $25
New Theatre Members $22
Previews, Student Rush, Thrifty Thursdays $17
THE RITZ is proudly supported by our PRODUCTION PARTNER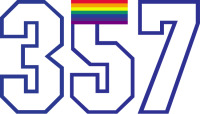 'The largest most sought after gay owned and operated sauna in Australia! 
"Fabulously camp comedy and fast-paced frivolity"
To Flaneur
"Do yourself a favour and buy, beg, borrow or steal a ticket to see one of the funniest, gayest comedies in ages." Same Same
"Giggles from the get-go. A ribald romp of queen size camp with a chorus of torso and towel and a chap in chaps – a fondle of the funny bone and the nostalgia zone." Sydney Arts Guide
"A host of vivacious gay men [and] and endless stream of campy punchlines … The infamy of pre-AIDS bathhouse culture finds itself represented here in all its shame-free glory, in the form of a classic American farce … Director David Marshall-Martin brings to the production a potent nostalgia and an energetic madcap style of comedy perfect for the script." Suzy Goes See
 "The cast performed with such enthusiasm and energy; they kept a full house laughing and engaged to the very end" What's On Sydney
"Seductive, steamy and out of control, lovers of farce should rush to the New Theatre" The Music
"Chock full of snappy one liners, wonderful characters and timeless slapstick. A fun night out" Oz Baby Boomers
Photos © Bob Seary
Main image © Richard Hedger