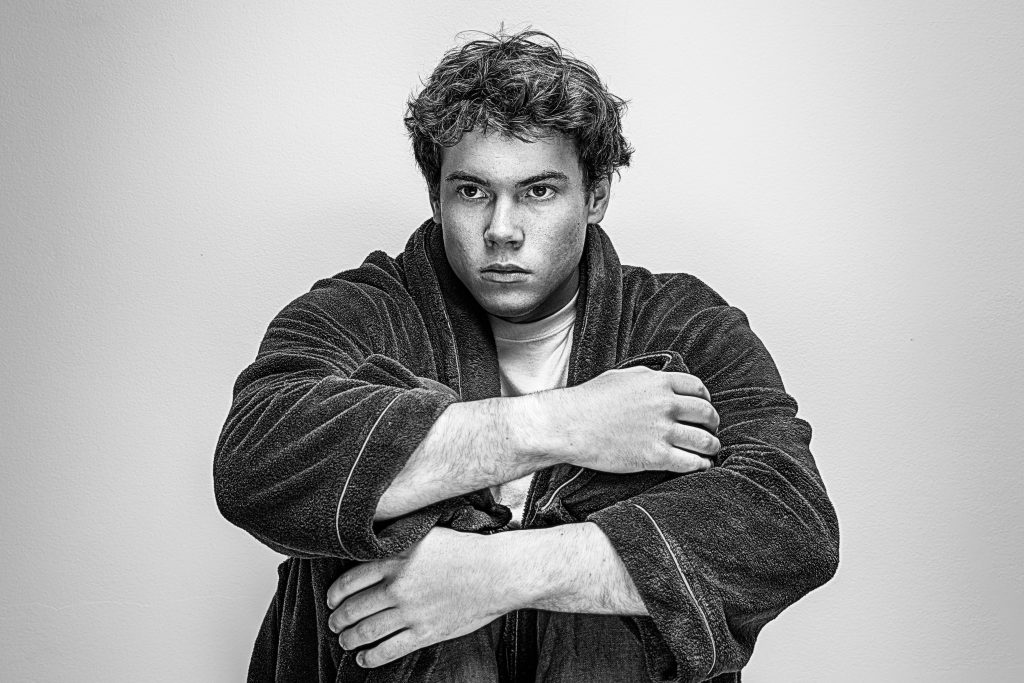 LAMBERT HOUSE ENTERPRISES PRESENTS
THE DISAPPEARANCE
A STAGED READING IN AID OF
THE ACTORS BENEVOLENT FUND
Wednesday 3 May 2023
A re-working of the classic book The Boy Who Could Make Himself Disappear by Kin Platt, the play is also a partial adaptation of the screenplay Baxter by Reginald Rose (Twelve Angry Men).
The Disappearance is an emotional story about a young American teenager facing the combined challenge of his parents' disintegrating marriage, relocation to Australia and his ongoing attempt to overcome a debilitating speech impediment.
His uncaring, insensitive mother adds to his problems and as things begin to explode for him, he decides to 'disappear'.
Three people — a loving neighbour and her French boyfriend and an equally caring speech therapist/analyst give hope that his future may be more positive. 
Sympathetic, moving and intensely concerned with at the problems of mental health, the play is often humorous but never sentimental.
As with all previous LHE readings, the performance will raise money for the ACTORS BENEVOLENT FUND.
creative team
Director Les Solomon
cast
​Nicola Bartholomew, Felicity Beale
Liam Faulkner Dimond, Norah George
David Hooley, Tayman Jamae, Tom Kelly
Introducing Gordon Vignelles as 'Roger'
and featuring Katrina Retallick as 'Dr Clemm'
dates/times
Wednesday 3 May 8pm
tickets
$35 full price
$30 concession
All proceeds will be donated
to the Actors Benevolent Fund 
COVID- Safe protocols:
QR code and vaccination checks are no longer required.
Face masks are not mandatory, but recommended.