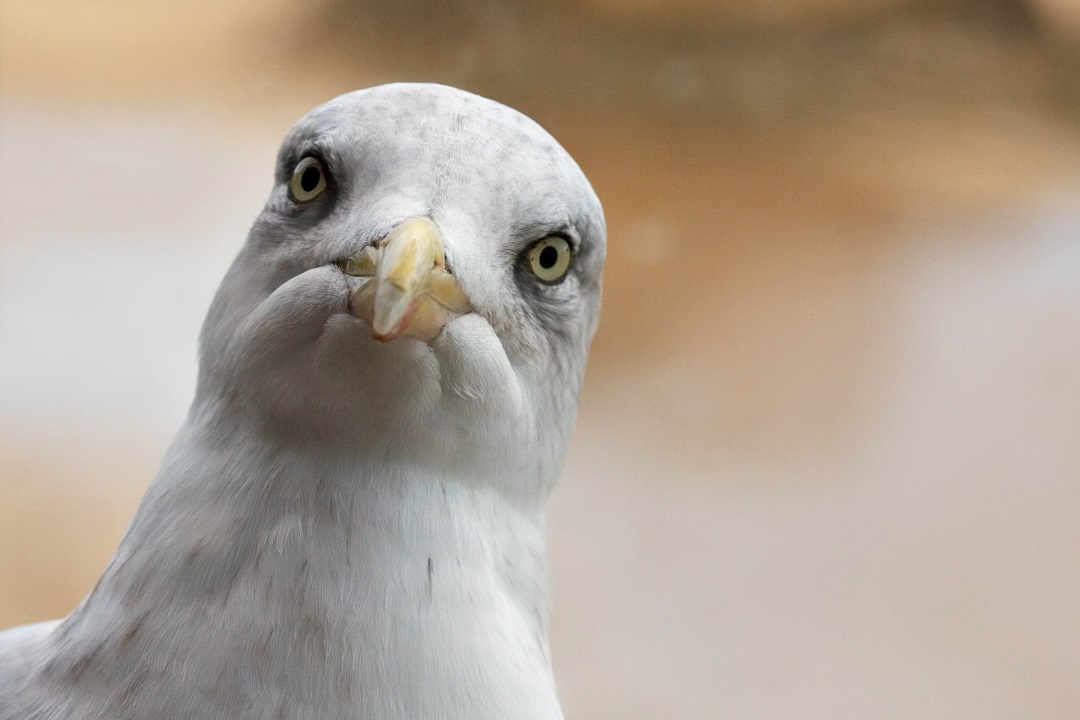 Stupid Fucking Bird
by Aaron Posner
12 – 28 July
Sydney Premiere
"I just want to be loved. madly. dangerously. fully."
An aspiring young director rages against the art created by his mother's generation. A young actress vies with an aging Hollywood star for the affections of a renowned novelist. And everyone discovers just how disappointing love, art, and growing up can be. 
This irreverent and hilarious remix of Chekhov's The Seagull, complete with songs, pitches young against old, past against present, to ask the age-old question: how far will we go in pursuit of happiness? 
Angsty, raw, and real, this adaptation offers a glimpse into the state of the theatrical artform, to ask the big questions about what it means to be a creative artist.
While honoring the spirit of the original, this tale of unrequited love, missed opportunities and lost dreams is bitingly contemporary, tantalizing and engaging, revealing the danger in our own desires.
 "Mines The Seagull for classical heft even while giving it the bird" The Washington Post
Creative Team
Director Warwick Doddrell
Set Designer Jeremy Allen
Co-Costume Designer Ellen Stanistreet
Co-Costume Designer Jane Hughes
Assistant Costume Designer Kelsey Lee
Lighting Designer Veronique Benett
Co-Sound Designer/Composer Ben Pierpont
Co-Sound Designer/Composer Mary Rapp
Movement Director Shy Magsalin
Music Director Bryce Halliday
Original Songs Jim Fishwick
Production Manager Aaron Cornelius
Stage Manager Rachel Guest
ASM/Set Builder Dave Angelico
ASMs Danielle Brown, Lilly Aggio
Operators Ricci Costa, Sean Gunn
cast
Lloyd Allison-Young, Gil Balfas,
Brendan Miles, Mansoor Noor,
Megan Smart, Annie Stafford,
Kaitlyn Thor
dates/times
Preview (12 July) 7:30pm
Wednesday – Saturday 7:30pm
Sunday 5pm
Saturday 28 July 2pm only
Running time: 2hrs 20mins (includes 20min interval)
tickets
Full $35
Concessions, Groups (6+) $30
New Theatre Members $22
Previews, Thrifty Thursdays $20
School Groups $22
1 accompanying teacher free with every 10 students 
Bookings manager@newtheatre.org.au
★★★★ "As it demonstrated with Jez Butterworth's Jerusalem, when everything clicks, New Theatre can produce work at the level of a mainstage company. This sharp, expertly staged love-hate letter to art and the people who live it is another example of this venue at its best. You shouldn't miss it."  Jason Blake, Audrey Journal
"The script by Mr Posner is a brilliant piece of work … It is funny, insightful, playful … I found it a provocative tease, cheat and joy … a contemporary take on Chekhov's THE SEAGULL that is truly daring, original, relevant and still respectful." Kevin Jackson's Theatre Diary
"A stunning production; gripping from the start, relentlessly amusing, compelling and vivacious … Stupid Fucking Bird represents a rare theatrical occasion, where brilliance emanates from all its participant components." Suzy Goes See
"A brilliant must-see production which subverts the very notion of theatre … Edgy, funny, highly energetic and compassionate … It is stupidly fucking fabulous." Theatre Now
"Performances are all incredibly strong … An intriguing play that pokes fun at and mocks the premise of art and the pretention that sometimes surrounds its creation." Broadway World
"The sense of the unexpected is brilliantly maintained … Glimpses of the original are cleverly modernised, reimagined and perverted … The ensemble of seven is perfectly cast. Timing, energy and intensity are expertly balanced"  Oz Baby Boomers
"Fantastic … Daring, fun and highly entertaining theatre" Whats On Sydney
"Delicious … a fully fledged theatrical experience … 'Twould be fucking stupid to miss it"  Australian Stage
Main image: © vandervelden/iStock
Production images: © Bob Seary