17 – 26 January 2013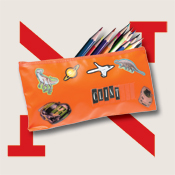 It's Clint's first day of school and he doesn't want to be there. His best friend Maria has moved away and Shane is a bully. Theo is obsessed with kangaroos and Lep's lunchbox smells.
THE SMALL POPPIES is a funny, playful look at the rite of passage of starting "big school" through the eyes of a five year old. With the innocence and clear-sighted wisdom of children, Clint and his friends show how with a little tolerance and understanding, we can all get along in our multicultural society, and that who you are matters so much more than what you are.
This delightful classic of Australian children's theatre is a treat for the whole family. It's the perfect summer holiday entertainment.
Suitable for ages 5 and up.
CREATIVE TEAM
Director Felicity Nicol
Design Concept Andrea Espinosa
Lighting Designer Sian Holland-James
Sound Designer Alistair Wallace
Costume Designer Burju Nuhoglu
Dramaturg Melissa Lee Speyer
Choreographer Shondelle Pratt
Accent Coach Con Nats
Production Manager Nina Juhl
Stage Manager Jarrett Hope
Assistant Stage Manager Clare Hennessy
Operators Jo Jewitt, Ole Borch

CAST
Nick Atkins, Danielle Baynes, Daniel Csutkai, Sarah Hansen, Ben Hunter, Rosie Lourde

TIMES



Preview Thu 17 Jan 2pm
Thursday and Saturday 2pm & 7pm
Friday 7pm
Sunday 2pm
1 hour 40 mins (with interval)
TICKETS
Full $22 l Child $18 l Family Ticket (4 people) $60 l Preview $17
"This is a charming show about young natures, so totally egocentric and randomly brutal, but still blooming into humanity. Informed as it is by adult actors, The Small Poppies is for all ages" Stage Whispers
"High energy – the ensemble is superb [and] delivers a fun and moving show" Theatre Red
Photos © Bob Seary
This is an archived page from the old website