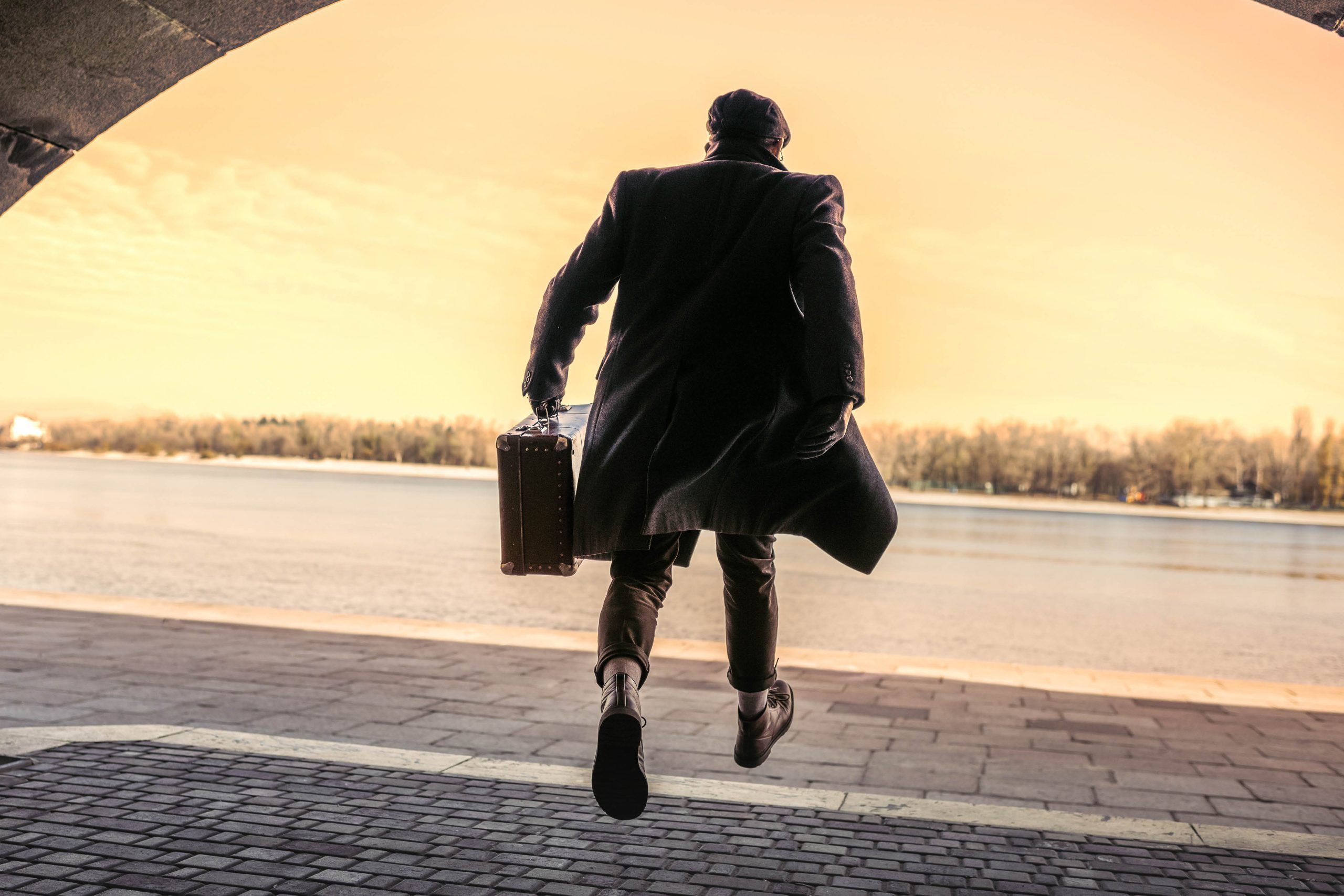 ONE MAN, TWO GUVNORS
by RICHARD BEAN
22 MARCH – 15 APRIL 2023
"I haven't eaten since last night, I don't get paid until next week, and I can't stop thinking about CHIPS."
Francis Henshall is sooooo hungry. He's also unemployed. He needs a job, pronto.
Stuck in the seedy and slightly disreputable English seaside town of Brighton, an opportunity arises to become 'minder' to an East-End gangster, Roscoe Crabbe, who's travelled down from London to reclaim a debt from his fiancée's dad.
At the same time, never letting an opportunity go begging, Francis is also running errands around town for a posh twit named Stanley Stubbers.
Two guvnors, two paydays, two meal tickets. All he needs to do is keep them from discovering each other. What could possibly go wrong?
Acclaimed playwright Richard Bean has relocated the action to the swinging 60s and channeled the classic humour of Ealing comedies, Carry On films and Fawlty Towers, to bring fresh life to Carlo Goldoni's 18th century Italian farce, The Servant of Two Masters.
This hilarious romp is a glorious celebration of the best of British comedy, a laugh-out-loud mix of satire, slapstick, skiffle music and sparkling one-liners.
After a few years of darkness, the future may finally be looking a little brighter.
"A riotous delight…Absolute bliss" The Telegraph, UK
creative team
Director Angus Evans
Set Designer Jess Zlotnick
Lighting Designer Mehran Mortezaei
Costume Designer Holly-Jane Cohle
Musical Director/Sound Designer Georgia Condon
Assistant Director/Choreographer Emily Dreyer
Fight Choreography Diego Retamales
Intimacy Director Shondelle Pratt
Props Maker Jess Way
Costume Assistant Eleanor Chessell
Stage Management Trainer Rosane McNamara
Stage Manager James Hewish
ASMs Haakon Barry, Mik Pastore
LX/SX Operator Trainer Ricci Costa
LX/SX Operators Axl, Ethan Chan
cast
Naser Ali, Eliva, Tristan Black
Amy Victoria Brooks, Joe Clements
Patrick Cullen, Anna Dooley
Angus Evans, Patricio Ibarra
Eleanor Ryan, Angharad Wise 

band
Georgia Condon, Georgia Drewe
Matt Forbes
dates/times
Preview Wed 22 Mar 7:30pm
Opening Night Thu 23 Mar 7:30pm
Thu – Sat 7:30pm, Sun 5pm
Final performance Sat 15 Apr 2pm
Please note: there are no performances on Good Friday, 7 April
and Saturday 8 April
Running time: 150 minutes, include interval
Please note: latecomers will be admitted at a suitable break in the performance
tickets
Full $35
Concessions, Groups (6+) $30
New Theatre Members $22
Thrifty Thursdays $22
Preview $20
COVID- Safe protocols:
QR code and vaccination checks are no longer required.
Face masks are not mandatory, but recommended.
★★★★.5 "A masterclass in slapstick. It will keep you laughing to the point of physical agony. Directed by Angus Evans, it has been thoroughly well executed…The quality of performances is one of this production's greatest achievements…I thank New Theatre and the wonderful cast and crew for bringing us this show." State of the Art
"Pops with chemistry, each of the actors delivering engaging and dynamic performances…A non-stop romp, full of laughs." Theatre Travels
"The audience lapped it up, demonstrating that a great love of satire and slapstick lives on. It's cathartic, it's a relief, and it's just plain good fun…Nice work New Theatre – like it, like it." Theatre Thoughts
"Many moments, of sheer rib-aching hilarity, inspired acting and impeccable timing by the cast, all of whom put their hearts [and bodies] into their roles…Well worth seeing." Sydney Arts Guide
"Fast and funny" Stage Whispers
Main image: © LightField Studios/Shutterstock/Christina Hatzis
Production images: © Clare Hawley