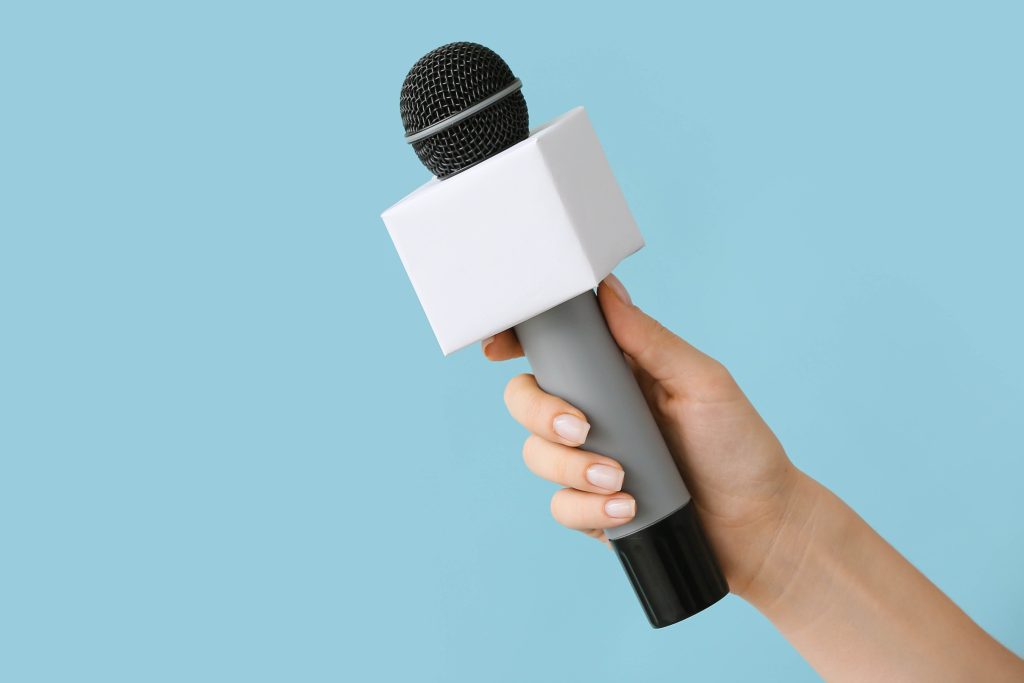 OFF THE RECORD
by CHRIS ARONSTEN
11 July – 5 August 2023
WORLD PREMIERE
"If you're honest you get locked out. People don't like you. But what can you do when you know the truth?"
Jenny Gosper is the host of Face to Face a tacky, tabloid-style tv current affairs show. She once had a stellar career as a journalist before suffering a spectacular fall from grace.
Tony Trevelan is the founder and CEO of Embrace International, a high profile aid agency operating in Bangladesh, who is facing accusations of abusing female employees.
Jenny and Tony go way back – and now she has him in the hot seat on her show.
But the interview is a fizzer, and in the aftermath, as the hospitality drinks flow, secrets are revealed, and threats of exposure on both sides turn the situation toxic.
When Jenny has a serious accident, the outcome unexpectedly presents her with a way to finally nail Tony.
Sydney writer Chris Aronsten's play seeks to examine how we can empower ourselves in the face of systemic corruption and investigates the mechanics of accountability.
Shortlisted for the 2021 Silver Gull Play Award 
creative team
Director Jess Davis
Set Designer David Marshall-Martin
Lighting Designer Mehran Mortezaei
Sound Design Scott Gabutto/Matthew van den Berg
Vision Designer Verica Nikolic
Assistant Director Matthew van den Berg
Stage Manager Scott Gabutto
Operator Georgina Moore
cast
Joe Clements, Gina Cohen
Belinda Hoare, Suzann James
Michela Noonan, Chad Traupmann
dates/times
Preview Tue 11 Jul 7:30pm
Opening Night Wed 12 Jul 7:30pm
Thu – Sat 7:30pm, Sun 5pm
Final performance Sat 5 Aug 2pm
Running time: 85 minutes, no interval
Please note: latecomers will be admitted at a suitable break in the performance
tickets
Full $35
Concessions, Groups (6+) $30
New Theatre Members $25
Thrifty Thursdays $25
Preview $20
Patrons please note: New Theatre is now EFTPOS-only
at Front of House for both ticket and bar sales.
COVID- Safe protocols:
QR code and vaccination checks are no longer required.
Face masks are not mandatory, but recommended.
★★★★ "Chris Aronsten's script is tight and well-paced. The clean, well-organised vignette structure is held together by strong, considered, insightful performances under the skilled direction of Jess Davis." Arts Hub
★★★★ "Another great example of New Theatre's commitment to new Australian writing" Sydney Arts Guide
★★★★  "Brought to life by Jess Davis and a bunch of talented and utterly believable actors, it's an enthralling production … Aronsten's script provides these skilled actors with meaty, nuanced material that intertwines humour, drama, and pathos … Go see this play for the joy of a quality theatrical experience." Theatre Thoughts
"Well acted. Clever, funny and insightful dialogue." Only The Good News
"Intensely viewable, topical and enjoyable … Clever in plot and dialogue, intelligent in its handling of delicate topics, captivating in presentation and succinct in length. Well done!" The Blurb
"There are laughs aplenty, but there's also a powerful exploration of what it takes to blow the whistle … A beautiful portrait of what it takes to do right, to try to do right." Theatre Red
Main image: © Pixel-Shot/Shutterstock
Production images: © Bob Seary