MOTHER CLAP'S MOLLY HOUSE
A PLAY WITH SONGS BY MARK RAVENHILL
MUSIC BY MATTHEW SCOTT
11 FEBRUARY – 7 MARCH 2015
Presented in association with the Sydney Gay & Lesbian Mardi Gras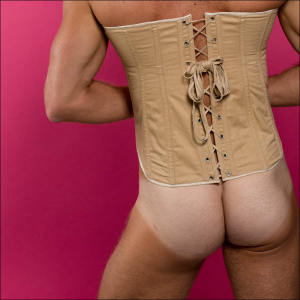 "Shit on those who call this sodomy / We call it fabulous!"
It's London, 1726 and Mrs Tull is struggling to save her frock-hire business. She hits on a plan to open a molly house – a brothel where the 'girls' are boys in frocks and the beer flows – and soon business is booming!
Meanwhile, in a trendy 21st century Bloomsbury loft, a gay relationship is disintegrating amidst the drugs and toys of a sex party.
Shifting deftly between time periods, Mark Ravenhill (Shopping and Fucking) creates a subversive and astringent satire that celebrates the diversity of human sexuality and explores our emotional need to form families whilst simultaneously slamming the commodification of sex.
After presenting the Australian premiere a decade ago, New Theatre revives this riotous musical play, bursting with outrageous characters, graphic sexuality, bawdy songs and handsome men!
"Wonderfully exuberant … celebrates Sodom like there's no Gomorrah" The Guardian
CREATIVE TEAM
Director Louise Fischer
Choreographer Trent Kidd
Set Designer Bethany Sheehan
Costume Designer Famke Visser
Sound Designer Tegan Nicholls
Lighting Designer Andew Weston
Production / Stage Manager Rosane McNamara
Pianist Lord Lovaduck

CAST
Debra Bryan, Bradley Bulger, Stephanie Begg, Steve Corner, Andrew Grogan, Michael Harrs, Patrick Howard, Deborah Jones, Chantel Leseberg, Tess Marshall, Brendan Miles, Thomas Pidd, Garth Saville, Dave Todd
TIMES
Previews Wed 11 & Thu 12 Feb 7:30pm
Thu – Sat 7:30pm, Sun 5pm
Parade Day performance/Final performance, Sat 7 Mar 2pm
TICKETS
Full $32 | Concession $27 | Mardi Gras Members $25 | Groups (10+) $27 | Members $22 | Previews $17 | Student Rush $17 | Thrifty Thursdays $17
PRODUCTION PARTNERS


Wild and exuberant" Suzy Goes See 
"Striking and memorable … a fascinating, multi-faceted and piece, well executed by a strong director and superb cast" SameSame.com
"Sexually frank and satirically biting … a rude, provoking play" Jason Blake
"Vivid, bold, lewd and naughty … rockets onto the stage and explosively demands our attention" ArtsHub
"The work dictates a no-holds-barred approach and the energetic cast prove up to the task … I enjoyed this immensely … some brilliant moments" Veronica Hannon, SX 
"Not for the faint hearted or the closed minded … delicious crassness and unabashed openness and vulgarity add to the humour that delights the audience." BroadwayWorld.com
Photos © Bob Seary
Main image © Richard Hedger