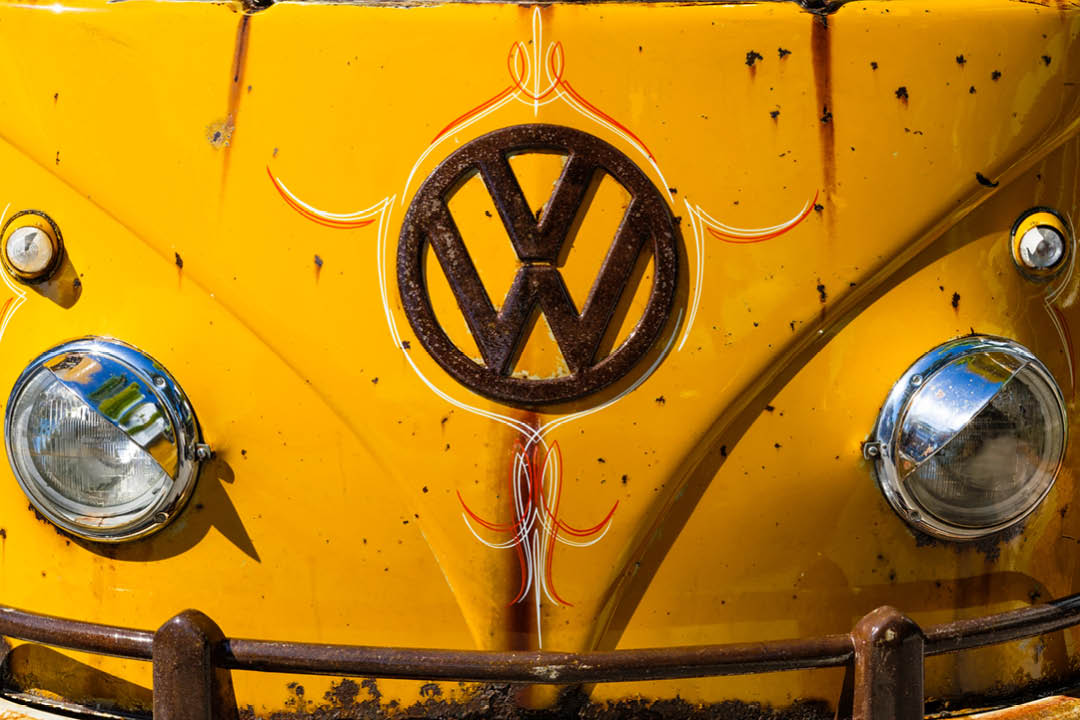 Little Miss Sunshine
Book by James Lapine
Music & Lyrics by William Finn

12 November – 14 December 2019
Sydney premiere
"I would like to be the first Miss America from New Mexico."
The Hoover family has seen better days. Richard, the father, is a less-than-inspiring motivational speaker; Grandpa's been kicked out of his retirement home for bad behaviour; Uncle Frank has recently tried to kill himself after his boyfriend dumped him; moody teen, Dwayne, has taken a vow of silence; and much-put-upon mother Sheryl grits her teeth and holds it all together.
But energetic and optimistic Olive, the youngest Hoover, believes the world is full of possibilities, and enters a children's beauty pageant.
Seeing a chance to change their luck, this dysfunctional and fractious family packs their beat-up Combi, and embarks on a cross-country journey from New Mexico to California, chasing the coveted title of 'Little Miss Sunshine'.
Adapted from the Academy Award-winning film by the Tony Award-winning team of James Lapine (Into the Woods, Sunday in the Park with George) and William Finn (Falsettos, 25th Annual Putnam County Spelling Bee), this delightful musical comedy about pursuing your dreams is filled with warmth and humour and will charm audiences of all ages.
"An ingenious, jaunty, sweet invention" Newsday
creative team
Director Deborah Jones
Musical Director Laura Heuston
Set Designer David Marshall-Martin
Lighting Designer Michael Schell
Costume Designer Bobbi Rickards
Sound Designer Dana Spence
Assistant Director/Assistant Set Designer Garth Saville
Assistant MD Thomas McCorquodale
Vocal Coach Linda Nicholls-Gidley
Choreographer Virginia Ferris
Production Manager John Short
Stage Manager Jo Jewitt
Deputy Stage Manager Sarah Walsh
Operators Ricci Costa, Vishal Shah 
ASMs Phoebe Atkinson, Gemma Burwell, Karen Da Silva
cast
Kiera Dzeparoski, Sarah Furnari
Aneke Golowenko, Martin Grelis
John Grinston, Ellacoco Hammer McIver
Gavin Leahy, Christopher O'Shea
Fiona Pearson, Julian Ramundi
Grace Ryan, Adam van den Bok 
dates/times
Previews 12 & 13 Nov 7:30pm
Opening Night Thu 14 Nov 7:30pm
Thu – Sat 7:30pm
Sun 5pm
Sat 14 Dec 2pm only
RUNNING TIME: 2 hrs (including interval)
tickets
Full $35
Concession, Groups (6+) $30
New Theatre Members $22 (with promo code)
Previews, Thrifty Thursdays $20
"The stage musical adaptation stays true to all the major plot points and the darkly funny tone of the original … What works so well is the exploration of how dysfunction circles back to ordinariness in the family ecosystem. The cracks of their disparate personalities only allows their love for each other to shine out more brightly." Night Writes
"The book scenes are delivered strongly and the performances are appealing, led by Martin Grelis and Fiona Pearson as Olive's unhappy parents Richard and Sheryl. Julian Ramundi is dryly funny as Sheryl's brother Frank, Christopher O'Shea glowers convincingly as Dwayne, a Nietzsche-obsessed teenager, John Grinston is amusing as the hippie grandpa. There are a couple of notable minor turns from Sarah Furnari as a grumpy hospital bureaucrat, and Gavin Leahy as the show pony pageant host. Keira Dzeparoski is a sharp performer and her sparky, offbeat Olive confidently holds the spotlight."  Jason Blake, Audrey Journal
"The small cast rise to the challenges of the piece, leaving a rich and satisfying Christmasy glow well after the final number." Stage Whispers 
"A work replete with pathos and tenderness, a bittersweet comedy that can touch the hardest of hearts. Director Deborah Jones infuses the production with a charming quirkiness that endears us to all of its characters. Beautifully lit by Michael Schell, against a whimsical set by David Marshall-Martin, which includes a truly delightful interpretation of the famed vintage Volkswagen. Musical direction by Laura Heuston makes good use of a three piece band. An impressive level of conviction is demonstrated by the cast,." Suzy Goes See
"Charming … some beautiful tender moments and impressive soaring vocals … Sarah Funari had the audience in stitches every time she walked on stage, and the three 'mean girls' (Aneke Golowenko, Ellacoco Hammer McIver and Grace Ryan) were deliciously evil in their tween sneering and snarking singing. Gavin Leahy stole the stage as the wig-donning host of the pageant … Worth going for the ride (even if it is in a beat-up kombi)"  State of the Art
"New Theatre continues to astonish me. This particular production was so clever and assured … The audience last night realized that this show is outstanding; and the word has spread … It is not often that I do such an unqualified rave but I suggest you book, for all Sydney will be fighting for tickets!" Maggie Mason, Arts and Tarts
Main image: © Fotoluminate LLC/Shutterstock
Production images: © Bob Seary