4 – 29 june 2013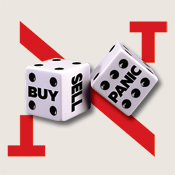 "The only difference between me and the people judging me is they weren't smart enough to do what we did."
(Jeffrey Skilling, CEO, Enron)
A satirical and sexy 'big end of town thriller', full of suits behaving very badly! It was one of the most infamous scandals in corporate history: the spectacular rise and notorious fall of the American energy giant Enron and its founding partners Kenneth Lay and Jeffrey Skilling.
ENRON takes us inside the bubble before it burst, exposing a rarefied, adrenalin-fuelled world of glamour, excitement and risk and the breath-taking hubris of those who concocted the fantasy and spun the hype.  The amoral money-over-everything ethos that drove these traders and executives would turn the name 'Enron' into a by-word for corporate abuse and accounting fraud.
Mixing savage comedy with classical tragedy, ENRON follows a group of flawed men and women in a narrative of greed and loss, casting new light on the financial turmoil now engulfing the world.
New Theatre is thrilled to be presenting the Australian premiere of this wonderfully theatrical, funny, astonishing play by one of Britain's most acclaimed young writers, Lucy Prebble (Secret Diary of a Call Girl).
CREATIVE TEAM
Director Louise Fischer
Set Designer Clarisse Ambroselli
Lighting Designer Lamai Thompson
Costume Designer Virág Dózsa
Assistant Director Marc Larkin
Stage Manager Shannon Muller
Sound Operator Mehran Mortezaei
Lighting Operator Graeme Warren

CAST
Alexander Butt, Gareth Cruikshank, Nick Curnow, Donald Ferguson, Lisa Fletcher, Peter Flett, Lisa Franey, Cheyne Fynn, Jorjia Gillis, Paige Leacey, Cassandra Lee, Tristan McKinnon, Alexander Saloyedoff, David Todd, Matt Young

Please note that due to unforeseen circumstances, Peter Flett will not be performing on Wed 26 June. The role of 'Kenneth Lay' will be read by Kim Knuckey.
TIMES
Previews Tue 4 & Wed 5 Jun 7:30pm
Wed – Sat 7:30pm, Sun 5pm
Final performance, Sat 29 Jun, 5pm
Running Time: 2 hrs and 35 mins with an interval
TICKETS
Full $32 | Concession $27 l Groups (10+) $27 | Previews $17 l Student Rush $17 l Cheap Wednesdays $17
Please note this production contains strong language and sexual references
"Blisteringly satirical … the very talented and energetic cast work as a remarkable ensemble" Stage Whispers 
"A gripping night of theatre … a fine ensemble of diverse actors" Time Out
"Intelligent, darkly humorous and thought-provoking theatre" Oz Baby Boomers
"High energy, fun and deeply thought provoking" Veronica Kaye, Theatre Red
"The portrayal of the Lehman Brothers as sychophantic twins steals the show" Concrete Playground
"Leaves its audience satisfied on all counts" Shit On Your Play
Photos © Bob Seary
This is an archived page from the old website