BY MOIRA BUFFINI
Freely adapted from Nikolai Erdman's The Suicide

19 NOVEMBER – 21 DECEMBER 2013
Australian Premiere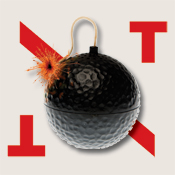 "You can't sentence a man to live!"
Semyon is unemployed and poor, he lives in the hall of a cramped apartment because his mother-in-law has the bedroom, and he's fed up.
When his last hope for self-respect disappears, Semoyan decides to take his own life. But word gets out and he finds himself besieged by sympathetic visitors – all begging him to kill himself on their behalf. Suddenly Semoyan is an important man!
However, as everyone gathers for a wild, vodka-fuelled celebration on the night of his intended demise, there's one small problem: Semoyan is having second thoughts.
Nikolai Erdman's celebrated comedy, critical of a totalitarian state where informing and corruption thrive, was banned by Stalin before it was even performed. This is biting socio/political comedy in the best Russian tradition: Chekhov meets Gogol meets Dostoyevsky as satire spins off into farce then veers back into existential musings and acclaimed UK playwright Moira Buffini has turned it into a vigorous, modern black comedy.
CREATIVE TEAM 
Director Peter Talmacs
Music Directors Tom Albert & Thomas Talmacs
Set Designer Tom Bannerman
Lighting Designer Tony Youlden
Costume Designer Jennifer Post
CAST

 
Peter Adams, Tom Albert, Alastair Buchanan, Alan Faulkner, Jeannie Gee, Margarita Gershkovich, Victoria Greiner, Jodine Muir, Aaron Niland, Joel Spreadborough, Christopher Sellers, Johann Walraven
TIMES
Previews Tue 19 & Wed 20 Nov 7:30pm
Wed – Sat 7:30pm, Sun 5pm
Final performance, Sat 21 Dec 5pm
TICKETS
Full $32 | Concession $27 | Groups (10+) $27 | Previews $17 l Student Rush $17 l Cheap Wednesdays $17
Photos © Bob Seary
This is an archived page from the old website