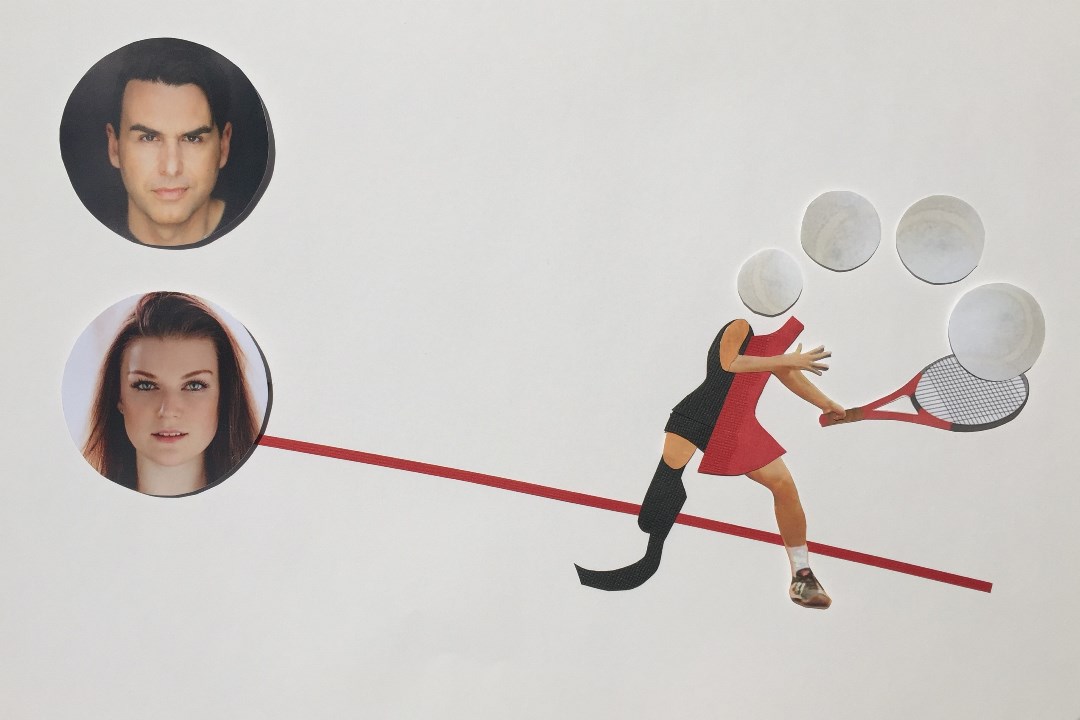 Defeating Roger Federer
A
musical by Wendy Lewis
24 – 26 February 2020 
A straight white couple sink to an all-time low as they reach for an all-time high.
Mirek is an elite international tennis player married to Bree, an Olympic 100m silver medallist. They are madly in love, highly photogenic and wildly ambitious. The world is at their feet. Except for one thing…
All Mirek wants is Number One ranking. Alas, his nemesis Roger Federer ensures that he will be forever Number Two. In his opening power ballad he sings of this seemingly impossible task:
He forays
He glides
He's never rude or slimy or dis-re-spect-ful or
full of himself or snide
So how do I defeat
Roger Federer?
Mirek and Bree hit upon an utterly inappropriate solution. Together they will change the future forever.
A musical morality tale for this millennium. Maybe.
This is a workshop presentation, script-in-hand.
Patrons please note: contains strong language, adult themes and lots of singing.
No Roger Federers were harmed in the making of this musical.
creative team
Director Jane Eakin

cast
Andy Leonard (Nine, Keating!)
Sophie Perkins (Carrie The Musical, Mad World) 
dates/times
Monday 24 February 7:30pm
Tuesday 25 February 7:30pm
Wednesday 26 February 7:30pm
Running Time: approx 60 minutes, no interval
tickets
Full  $25
Concessions, Groups (6+)  $20

New Theatre is General Admission and seats are not allocated