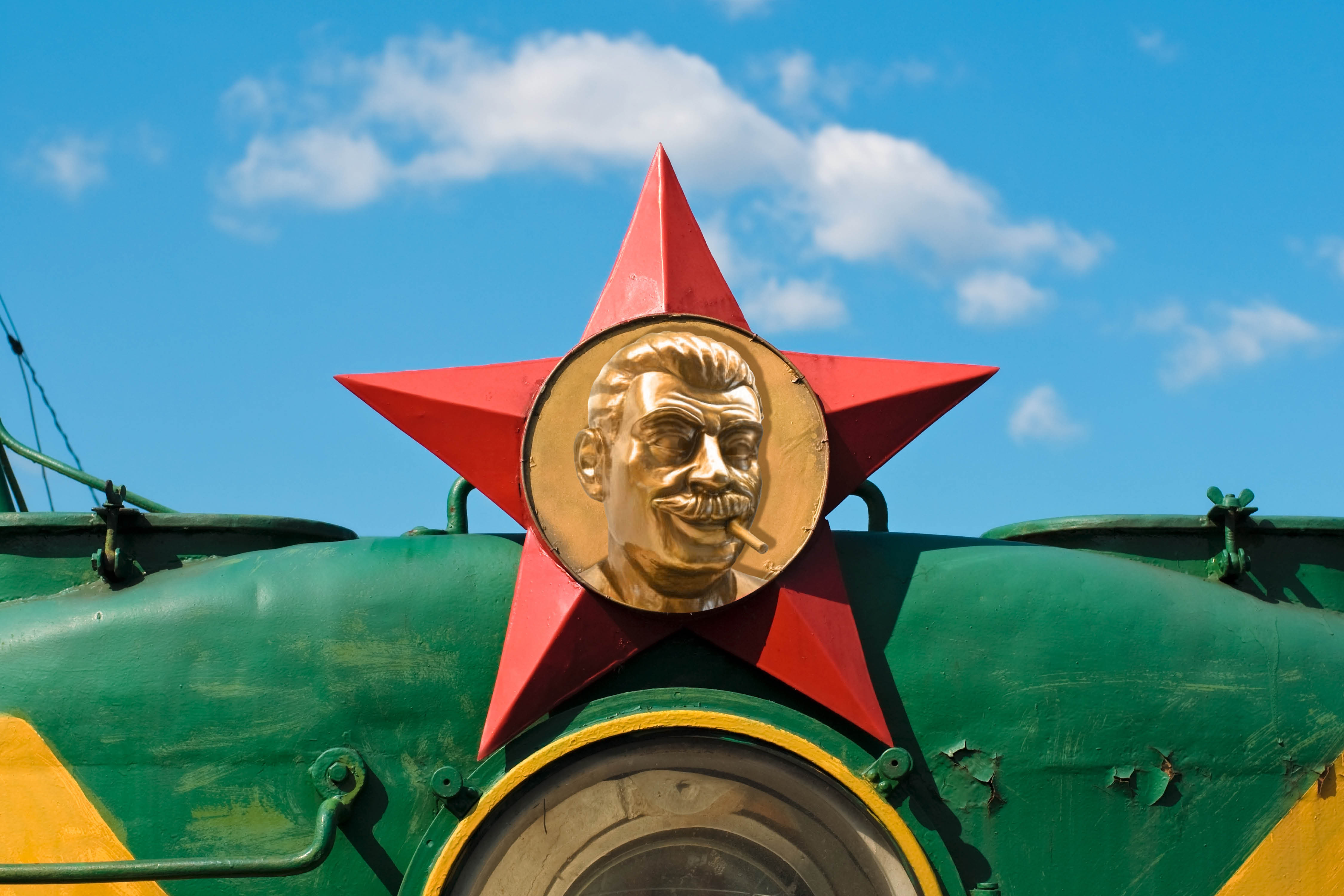 Collaborators
by John Hodge
4 June – 6 July 2019
Sydney premiere
"It's man versus monster. And the monster always wins." 
Moscow 1938. Not the best place to have a sense of humour, let alone a yearning for freedom.
So when prominent Russian writer, Mikhail Bulgakov, living among dissidents and hounded by the secret police, is given a surprise commission to pen a biographical drama about Joseph Stalin to celebrate the leader's birthday, he soon discovers there is a high price to pay.
In real life, Bulgakov's work was regularly banned, but his play The White Guard was one of Stalin's personal favourites. Inspired by this historical fact, Collaborators plunges into the frenzied imagination of the writer as he loses himself in a bizarre and disturbingly funny 'role-reversal' relationship with the dictator of the Soviet Union. 
As the surreal fantasy plays out as a relentless psychological game of cat-and-mouse, the compromises and humiliations inflicted on artists by those in power are thrown into sharp relief.
This clever and outrageously funny satire, from the writer of the Academy Award-winning adaptation of Trainspotting,  is a pointed look at the role and value of the artist in a totalitarian society.
Winner: 2012 Olivier Award for Best New Play
"Daring in its comedy, original and hugely entertaining" The Independent on Sunday
creative team
Director Moira Blumenthal
Set & Costume Designer Colleen Cook
Lighting Designer Martin Kinnane
Sound Designer Patrick Howard
Assistant Director Martin Kelly
Production Manager Sahn Millington
Production Assistant/Dramaturg Barbara Taylor
Costume Assistants Lucy Shorrock, Lynne Hanrahan, 
Diane Prior, The Cardinal Freeman Crafters
Set Assistant Mary-Ann Buckley
Stage Manager Ricci Costa
Operators Ole Borch, Johannes Swaton
cast
Michael Arvithis, Audrey Blyde
Ben Brighton, Elsa J Cherlin
Richard Cotter, Peter Farmer
Dave Kirkham, Madeline MacRae
Dominique Purdue, Joshua Shediak
Andrew Simpson, John van Putten
Annette van Roden, David Woodland
dates/times
Previews 4 & 5 Jun 7:30pm
Wed 5 June cancelled due to cast illness
Opening Night Thu 6 Jun 7:30pm
Thu – Sat 7:30pm
Sun 5pm
Sat 6 Jul 2pm only
tickets
Full $35
Concession, Groups (6+) $30
New Theatre Members $22 (with promo code)
Previews, Thrifty Thursdays $20
Running time
2.5 hrs including a 20 minute interval
"A splendidly designed production, with Colleen Cook's set and  Martin Kinnane's lights offering sumptuous imagery, and Patrick Howard's luscious sound design adding to the surreal aesthetic being manufactured."  Suzy Goes See 
"The Kafka-esque chaos of this paranoid society, where anyone could be arrested for treason at any time, is conveyed by a comic surreality … Director Moira Blumenthal stages every scene interestingly and differently … Amusing, creative, and smart."  Theatre Travels
"A pacey and engaging production … Stalin (Richard Cotter) and his interaction with the poor beleaguered Mikhail Bulgakov (Andy Simpson) are the highlight of the production." Theatre Now
"A magnificent script … Director Moira Blumenthal has splendidly drawn on the talents of cast and designers to make a first-class production." Absolute Theatre
"Emphasises the humorous possibilities in the script and uses stylised action to underscore the filmic nature of the writing … A reminder of just what destruction a duplicitous leader can achieve, this production makes it scarily, but lightly, real." Stage Whispers
"A thought-provoking piece highlighting the cruelty of Stalin's regime and how ineffective one can be in such a culture … The cast was very strong … Director Moira Blumenthal has shown great vision with her production … Congratulations to New Theatre on putting on such a bold and difficult piece."  State of the Art
"Excellent ensemble work, a smooth but complex direction and a stellar lighting and sound design to guide the way … Despotism is not gone from our world and the seductive possibilities of power still corrupt absolutely.  Vigilance is required and Collaborators serves to remind us." Reviews by Judith
Main image: © Sahua/Dreamstime.com, Christina Hatzis
Production images: © Bob Seary