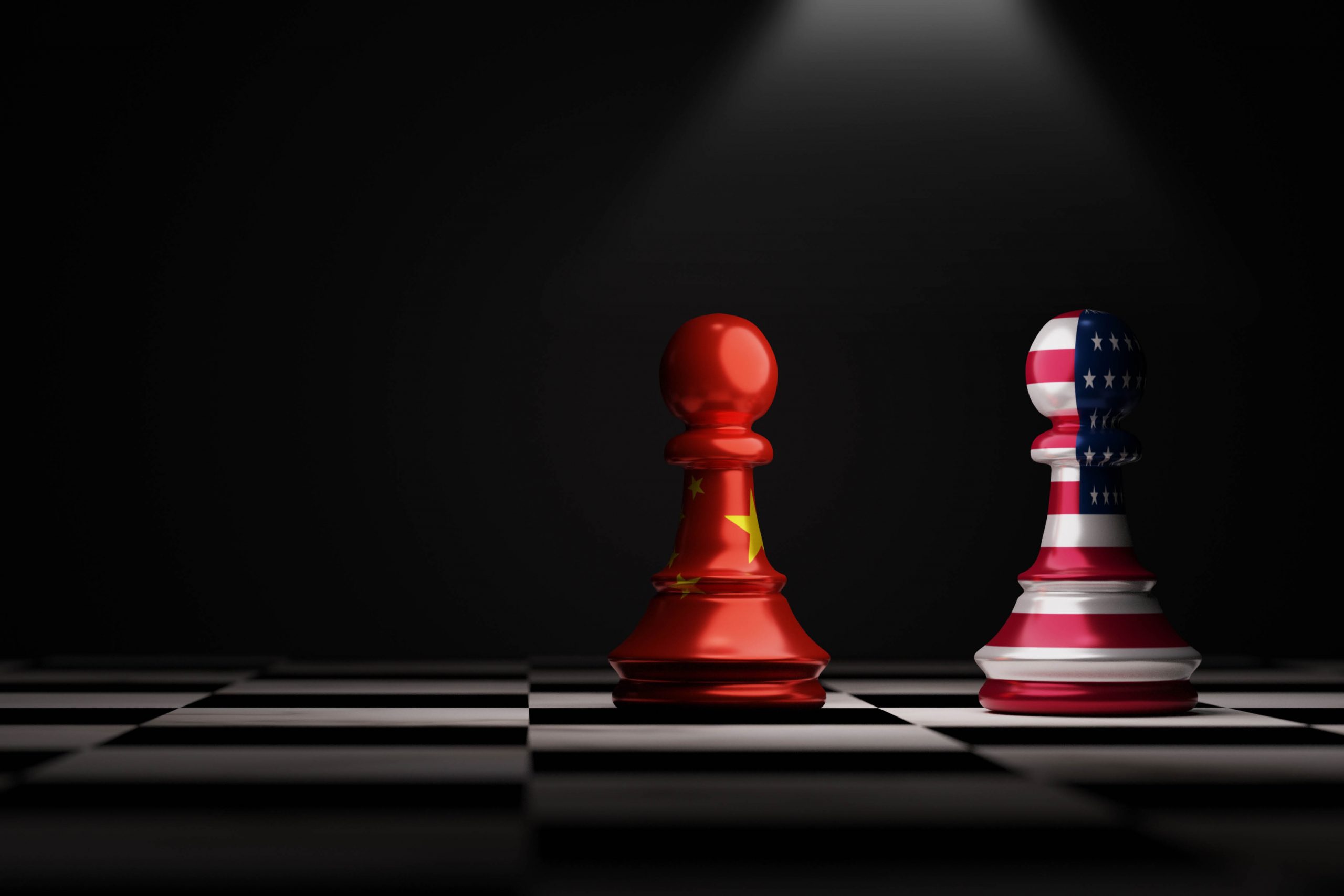 CHIMERICA
by LUCY KIRKWOOD
15 Aug – 10 Sep 2022
"A man goes out to buy a paper, or a new shirt or something, and by the end of the day, he's part of history."
Inspired by one of the 20th century's most disturbing and iconic images, this political thriller tracks two decades of China-America relations through the parallel and intersecting stories of a photojournalist and a dissident.
In June 1989, as tanks rolled through Tiananmen Square, a lone man, holding plastic shopping bags, stood in their path, and entered history.
Who was he, what was the story behind his protest, and what became of him?
Acclaimed English playwright Lucy Kirkwood takes these questions as her starting point to engage in a sweeping saga across countries and cultures that encompasses geopolitical intrigue, whip-smart comedy, and intimate human drama.
Still searingly relevant today, this is political theatre at its brilliant best.
Winner: 2014 Olivier Award for Best New Play
"A gloriously rich, mind-expanding play" The Guardian
creative team
Director Louise Fischer
Set Designer Tom Bannerman
Lighting Designer Michael Schell
Costume Designer Andrea Tan
Vision Designer Verica Nikolic
Sound Designer Paris
Assistant Director Tui Clark
Stage Manager Rosane McNamara
LX Operator Oliver Stokes
SX/AV Operator Tim Stokes
cast
Les Asmussen, Michael Booker
Oliver Burton, Jasmin Certoma
Katrina Chan, Tony Goh, Chloe Ho
Ava Lee, Jon-Claire Lee, Enoch Li
Liz Lin, Alice Livingstone,
Ciaran O'Riordan, Matthew Yuen
dates/times
Preview Mon 15 Aug 7:30pm
Opening Night Tue 16 Aug 7:30pm
Thu – Sat 7:30pm, Sun 5pm
Final performance Sat 10 Sep 2pm
Please note: no performance Wed 17 Aug
Running time: approx 3 hours with interval
tickets
Full $35
Concessions, Groups (6+) $30
New Theatre Members $22
Thrifty Thursdays $22
Preview $20
COVID- Safe protocols:
QR code and vaccination checks are no longer required.
Face masks are not mandatory, but recommended.
"CHIMERICA feels very current, even prescient…A rich play, dense with ideas which are delivered cleverly and subtly, without proselytising or signalling." City Hub
"A potent mixture of thriller ('gripping'), romance ('modern') and comedy ('fast-moving')…Its length and large, mixed Chinese-Australian cast calls for much resolve and courage. Fortunately, it gets plenty of both at New Theatre."  Stage Whispers
"Kirkwood's play is as relevant as ever…The high standard in acting is a feature of this production." Sydney Arts Guide
"Topical, skilfully produced, informative and well worth seeing." Absolute Theatre
"Under Louise Fischer's direction, this play of epic proportions is told with tenderness and human complexity."  Theatre Travels
"With many narrative arcs and characters cross-pollinating the plot, CHIMERICA is a dense and multi-layered script that illustrates the deeply intertwined connections between China and the US as well as the tangled web of secrets and misinformation used to control the public perception of China." Night Writes
"Brilliant performances…For theatre to be truly engaging, you simply need a great script and great cast."  Theatre Red
Main image: © Dilok Klaisataporn/Shutterstock
Production photos © Chris Lundie