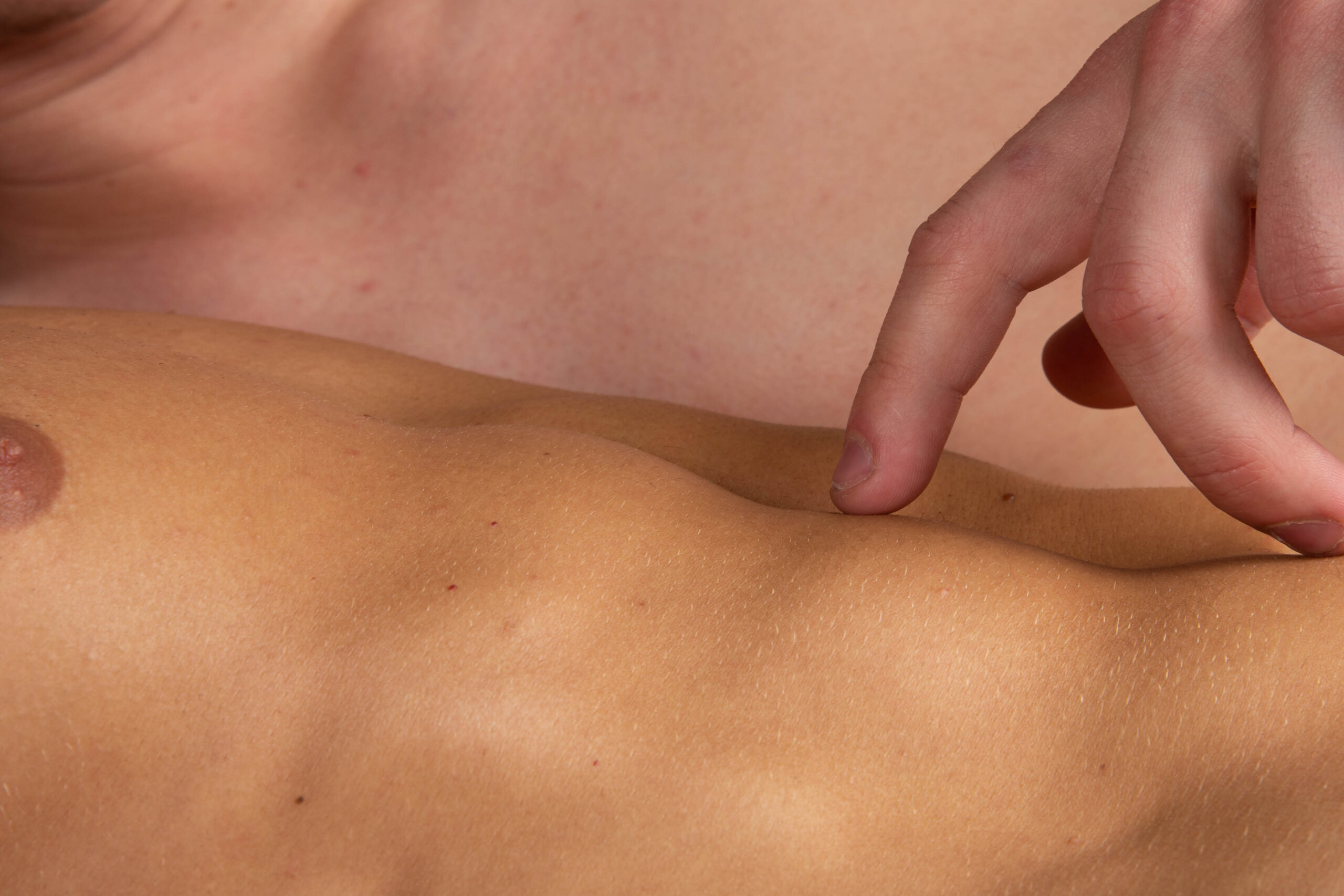 Beautiful Thing
by Jonathan Harvey
2 February – 6 March 2021
Presented as part of the 2021 Sydney Gay & Lesbian Mardi Gras
 "Have you ever kissed anyone? And stuck your tongue in?"
Who doesn't remember what it was like to fall in love for the first time? Or to believe that happiness is still possible, even when you've been dealt some pretty shitty cards? And doesn't everyone hope for one 'beautiful thing' in their lives?
Jamie is 15, shy, hopeless at sport and bullied. His best friend, Leah, is a mouthy Mama Cass wannabe who's been expelled from school. He lives with his single mum Sandra on a run-down London housing estate, but she's preoccupied with dreams of a better job and her new, younger lover, so barely notices that her sensitive, Cagney & Lacey-loving son has a crush on Ste, the football-mad boy next door.
When Ste is badly beaten by his alcoholic father and Sandra offers him shelter, the two boys grow closer and gradually fall in love. But do they have any chance of happiness, in their tough, working-class world?
When Jonathan Harvey wrote this tender, open-hearted play about two damaged boys and the love that heals them, the age of consent for gay sex in the UK was still 21, it was illegal to 'promote' homosexuality in schools, and civil unions and same-sex marriage weren't even on the radar.
Yet, nearly 30 years on, it still holds remarkable power, because the themes it explores are timeless and its honest humanity shines through.
What better way to celebrate Mardi Gras than with this funny, irreverent, coming-of-age love story, an urban fairy tale for our times.
"Deliciously upbeat, a swirling mix of emotion and hilarity" The Guardian
UK producer Jeremy Goldstein, currently in Sydney for Mardi Gras, chats to playwright Jonathan Harvey about Beautiful Thing for Queer Review.
creative team
Director Mark G Nagle
Associate Director Glenn Braithwaite
Assistant Director Michael Booker
Set Designer David Marshall-Martin
Lighting Designer Mehran Mortezaei
Sound Designer Jaymes Julian Wilson
Costume Coordinator Glenn Braithwaite
Accent/Vocal Coach Carmen Lysiak
Dialect/Cultural Advisor Emma Whitehead
Production Manager Robyn Arthur
Stage Manager Rosane McNamara
Operators Ole Borch, Clara Harrison
cast
Caspar Hardaker, Julia Kennedy Scott
Will Manton, Bayley Prendergast
Hannah Zaslawski
dates/times
Preview Tue 2 Feb 7:30pm
Press Night/Opening Night Wed 3 Feb 7:30pm
Thu – Sat 7:30pm, Sun 5pm
Final performance Sat 6 Mar 2pm
Running time 130 minutes including interval
tickets
Full $35
Concessions, Groups (6+) $30
Mardi Gras Members $25 (with promo code)
New Theatre Members $22
Thrifty Thursdays $22
Preview $20
Please note: New Theatre is a general admission theatre and seat selection is done on a first-come-first-serve basis. As per NSW Public Health COVID-19 guidelines, we now running at 75% capacity (112 patrons). Where possible, we will endeavour to socially distance audience members and groups one seat apart, however with fuller houses, you may need to sit next to others. Face masks are not mandatory but strongly recommended. If you have any concerns, please contact our Theatre Manager manager@newtheatre.org.au
3.5 stars "The unpretentious warmth and humour emerges strongly in director Mark G. Nagle's polished production. David Marshall-Martin's detailed set creates a solid sense of place. Casting is spot-on, the London accents likewise. Julia Kennedy Scott convinces as Jamie's garrulous, upwardly striving mum Sandra. Caspar Hardaker judges the role of Sandra's artist boyfriend Tony perfectly, excavating every ounce of its comic potential. Hannah Zaslawski is excellent as the mouthy Leah. And Will Manton and Bayley Prendergast are a delight to watch as Jamie and Ste dance around their feelings and into each other's arms. A genuine heart-warmer of a show." Jason Blake, Audrey Journal
"Cast and director in concert with needle sharp respect for an audience's involvement in the story, the people and the play's superbly written themes. Even the set and lighting state send us out in a bubble of contentment … A fun and moving theatre experience where young love is young love in the best possible way." Reviews by Judith
"This is the chuckle we all need right now … It'll make you smile, laugh, ponder for a moment, but above all else, it'll remind you that even while the world outside may not be perfect, there is still hope for all." The Plus Ones
"Decidedly lacking a lot of the tragedy and suffering common in coming out stories. It's not a denial of the mainstream narrative but rather an imagined alternative; something softer, something more beautiful …The honesty of the characterisations came through and made each of the characters uniquely loveable." Night Writes
"Love finds a way to lift us from the darkest times … a crowd pleaser." Sydney Morning Herald
"Director Mark G Nagle has cast a talented troupe of actors that slip into the East London accents like a second skin, and bounce off each other with fantastic energy … This is a refreshing story for the queer community, but also a story for anyone that loves to see people fall in love, because watching from the audience feels intimate and beautiful." Theatre Travels
"Reminds the audience that there are good things amongst the bleak and one of those is love that should be celebrated not shunned. This is a wonderfully crafted production that will have you leaving the theatre happy and hopeful"  Broadway World
 "A sensitive but robust production. It is loud and fast at times – at other times it's heart-breakingly tender … On David Marshall-Martin's minimalist but sneaky set, and with Nagle's perceptive direction, the cast bring this moving, funny, hopeful play to life." Stage Whispers

Main image: © VladOrlov/Shutterstock
Production images: © Bob Seary