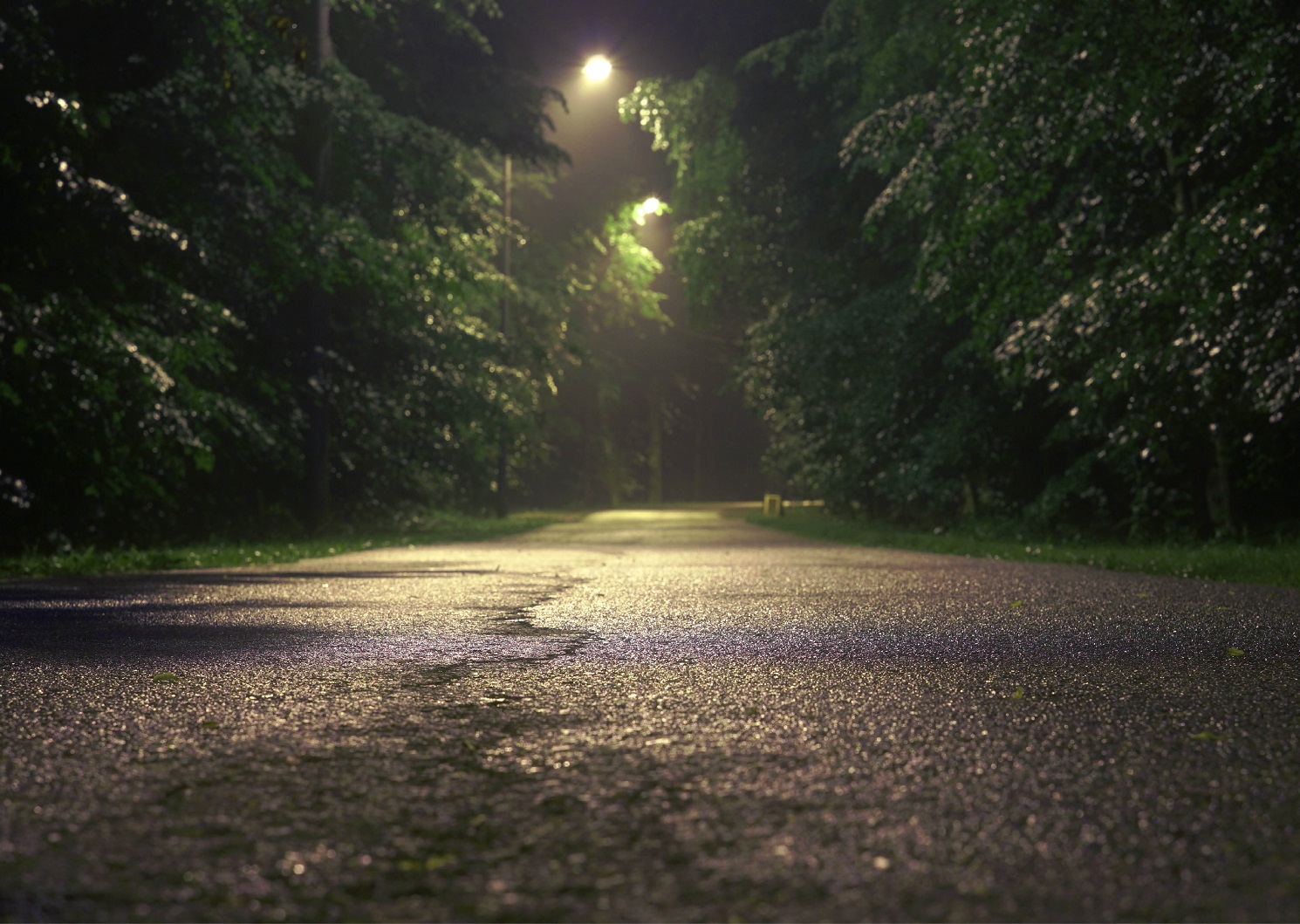 AUDITIONS


THE PARK
by Simon Thomson
Produced by New Theatre for Sydney Fringe Festival 2021
"I like this place. It scares me as well. Weird energy."
A small group of characters traverse a park, accosted by both the fantastical and the earthly. What terrors are brutally real, and what are imagined? And how do they deal with the consequences of their journeys as narrative threads reveal themselves to be increasingly intertwined?
In our collective psyches, parks are places of fun and relaxation during the day but take on darker, more threatening aspects at night. The benign becomes sinister as the sun goes down.
Etched in magic realism, this new Australian play combines humour and horror to explore themes of social anxiety, physical and psychological violence, and infidelity.
Shortlisted for The Silver Gull Play Award 2020.
World premiere, produced by New Theatre.
CREATIVE TEAM & CREW
Director Jess Davis
PERFORMANCE DATES
Tue 14 Sep to Wed 22 Sep 2021
REHEARSALS
Rehearsals will commence as soon as possible, once restrictions have lifted in Greater Sydney. Exact times and dates tbc, subject to cast availability.
AUDITIONS
It is essential that you read the script BEFORE submitting your self-tape. There is a perusal copy of the script available for viewing here.
The initial round of auditions will be done using self-tape. Call-back auditions or in-person auditions (for those unable to audition using self-tape) will be held at the theatre in person once restrictions have lifted, exact dates tbc. Please advise the director if you are unable to audition using self-tape: theparkfringe@gmail.com
Your filmed audition should include:
• An introduction to yourself including your name (max 30 secs).
• A very brief introduction to your chosen piece.
• Your audition piece: 1 – 2 minute contemporary Australian theatre monologue.
Once you have captured your audition, upload it as either a private and password-protected Vimeo or a YouTube video using the password 'Park2021' and email the link with the below information to theparkfringe@gmail.com.
In your email, please:
• include an up-to-date headshot and cv
• indicate which role/roles you are interested in
• indicate if you are currently a New Theatre member
Self-tape submissions welcome any time before Fri 30 July 2021, 5pm.
You will only be contacted if we wish to see you for a call-back. If you are not successful in securing a call-back audition, no feedback will be given, but we greatly appreciate your time and thank you for your interest.
ROLES AVAILABLE
Sam
He/Him
Early – mid 20s
Always in the wrong place at the wrong time. An engineering student.
The Stranger/The Wolf/Dad
He/Him
30s – 60s
Not quite of this world. The Stranger would make you cross to the other side of the park if you ran into him at night, and The Wolf/Dad are the stuff of nightmares that convince you they may have really happened.
Scott
He/Him
30s – 40s
The kind of guy who gets into conversations about market capitalism over a casual dinner with friends. Married to Alice.
Alice/Ballerina
She/Her
30s – 40s
Starting to realise that the life she's built with her husband is not necessarily the one that she wants, but open to trying harder.
Fiona
She/Her
20s – 30s
A screenwriter trying to forgive and forget her partner Suzie's indiscretions.
Suzie
She/Her
20s – 30s
Overwhelmed with anxieties and poor decisions. A patient of Sylvia's, and Fiona's partner.
Bunny I/Detective Sulah
Open
Tweedle Dee. One part of an eerily comical duo.
Bunny II/Detective O'Donnahue
Open
Tweedle Dum. The other half of the duo.
Sylvia
She/Her
40s – 60s
A psychologist with too vested an interest in her clients.
We very much encourage and welcome submissions from people who identify as First Nations, PoC, CaLD, queer and/or gender diverse.
PLEASE NOTE
New Theatre is a volunteer-based organisation and there is no payment for this production.
ABOUT THE DIRECTOR
Jess is a Sydney based director with a love for new Australian work and creating opportunities for emerging artists. She is one of the co-founders of independent theatre company Eye Contact Theatre Company and has directed Hairworm by Emma Wright (Old 505, 2019) and Breathing Corpses by Laura Wade (KXT, July 2021) for the company. Other credits include; Broken (Theatre Travels), The Bear/The Proposal, The Unexpected Guest, Sherlock Holmes & The Ripper Murders (Genesian Theatre Company), Complete Works of William Shakespeare Abridged, The Female of the Species (Lane Cove Theatre Company), as well as developments for new Australian works, The Park, CageFish, and Hairworm.
New Theatre is a COVID-19 Safe Business. For full details on how we will ensure your health and safety while in our building, please download our COVID-19 Safety Plan.