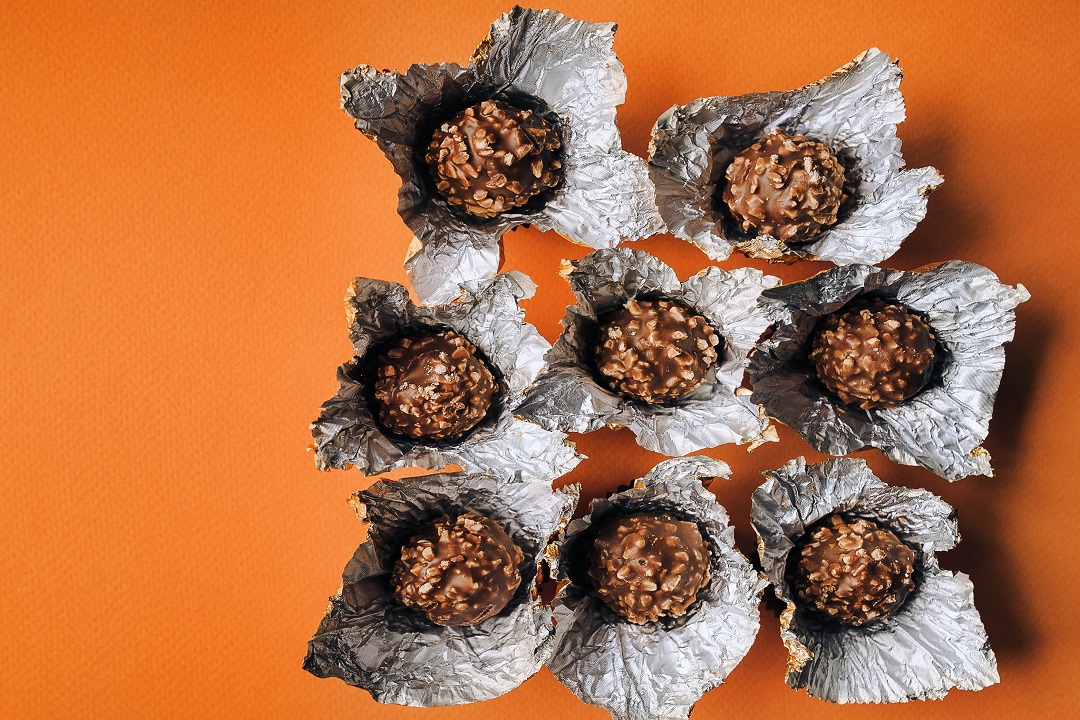 AUDITIONS


THE CHOCOLATE ROSTER
by Brooke Robinson
Produced by New Theatre for Sydney Fringe Festival 2021
"I know how you feel about praline, but not your son."
In the small regional NSW town of Dorewick, community is all about groups: the life-drawing class, the Spanish class, the weekly meeting of the Quakers (not known for its sparkling conversation).
And then there's Toni's and Jane's group – set up to support mothers who've lost children to suicide. They meet weekly above the local pub, to share their experiences and a rotating selection of chocolate.
But numbers are falling, and Toni has resorted to subterfuge to boost membership: she's started promoting the group as a meet-up for childless women over thirty. When prospective new member Eliza arrives, she soon finds herself trapped in a lie, inventing a dead daughter to fit in. However, the truth comes out, and the group implodes in a storm of resentment and recriminations.
It takes a freak accident for the women to band together to overcome their differences and find the purpose and friendship they've sought all along.
This warm, moving, gently funny new Australian play balances darkness and truth to present a very honest portrayal of community and healing. 
CREATIVE TEAM
Director Emma Whitehead
PERFORMANCE DATES
Sun 19 – Sat 25 Sep 2021
REHEARSALS
Rehearsals will start the week commencing Mon 12 July 2021 with a combination of weekend days, week evenings and possibly weekdays. Exact times and dates tbc, subject to cast availability.
AUDITIONS
It is essential that you read the script BEFORE submitting an Expression of Interest. There is a perusal copy of the script available for viewing here.
The initial round of auditions will be done using self-tape. Call-back auditions will be held at the theatre in person after the first round of auditions is complete, exact dates tbc. If you prefer to audition in person, please email the Director at thechocolateroster@gmail.com to arrange a suitable date/time. 
Your filmed audition should include:
• An introduction to yourself including your name (max 30 secs).
• Your audition piece: Monologues from the play for each character are available to download here. Please perform one monologue for each of the characters you are interested in.
Once you have captured your audition, upload it as either a private and password-protected Vimeo or a YouTube video using the password 'Chocolate2021' and email the link with the below information to thechocolateroster@gmail.com.
In your email, please:
• include an up-to-date headshot and cv
• indicate which role/roles you are interested in
• indicate if you are currently a New Theatre member
Self-tape submissions close Thu 24 Jun 2021, 5pm
You will only be contacted if we wish to see you for a call-back. If you are not successful in securing a call-back audition, no feedback will be given, but we greatly appreciate your time and thank you for your interest.
ROLES AVAILABLE
Toni: Female – 49 years old (Playing age 45-55)
– Leader of the group, binge chocolate eater, stubborn, manipulative, fantasist
Jane: Female – 52 years old (Playing age 45-55)
– Long-standing member of the group, possibly Toni's only friend, keen to leave the group, pragmatist
Caroline: Female – 54 years (Playing age 50-60)
– New member of the group, very recently bereaved, fragile, impressionable
Eliza: Female – 35 years old (Playing age 30-40)
– New member of the group, oblivious to the group's true purpose, lonely, keen to make friends
Carl: Male – Unknown age (Playing age 30-55)
– Persistent prospective member of the group, appears in disguise as several different people in an attempt to join, warm and friendly
We very much encourage and welcome submissions from people who identify as First Nations, PoC, CaLD, LGBTIQ and/or gender diverse.
PLEASE NOTE
New Theatre is a volunteer-based organisation and there is no payment for this production.
ABOUT THE DIRECTOR
Emma studied Theatre and Performance in the UK, where she specialised in devised performance, site-specific work, found text, and movement. She also completed a Master's degree in International Cultural Policy and Management. Favourite previous work includes: Movement Director of Rhinoceros by Eugene Ionesco; Creative Producer of Wonderland, a devised immersive promenade production; Producer / Stage Manager of a site-specific production of Far Away by Caryl Churchill; Choreographer of Disruptor, a devised street theatre piece for Warwick Arts Centre to promote DV8's To Be Straight With You UK tour. Since arriving in Sydney in 2019, Emma has worked on script-based performance, including three shows at the Genesian Theatre in Director and Assistant Director roles. She refreshed her training at NIDA, AFTRS, and Force Majeure's INCITE Masterclass, and is working on a multi-disciplinary site-specific show for 2022.
New Theatre is a COVID-19 Safe Business. For full details on how we will ensure your health and safety while in our building, please download our COVID-19 Safety Plan.