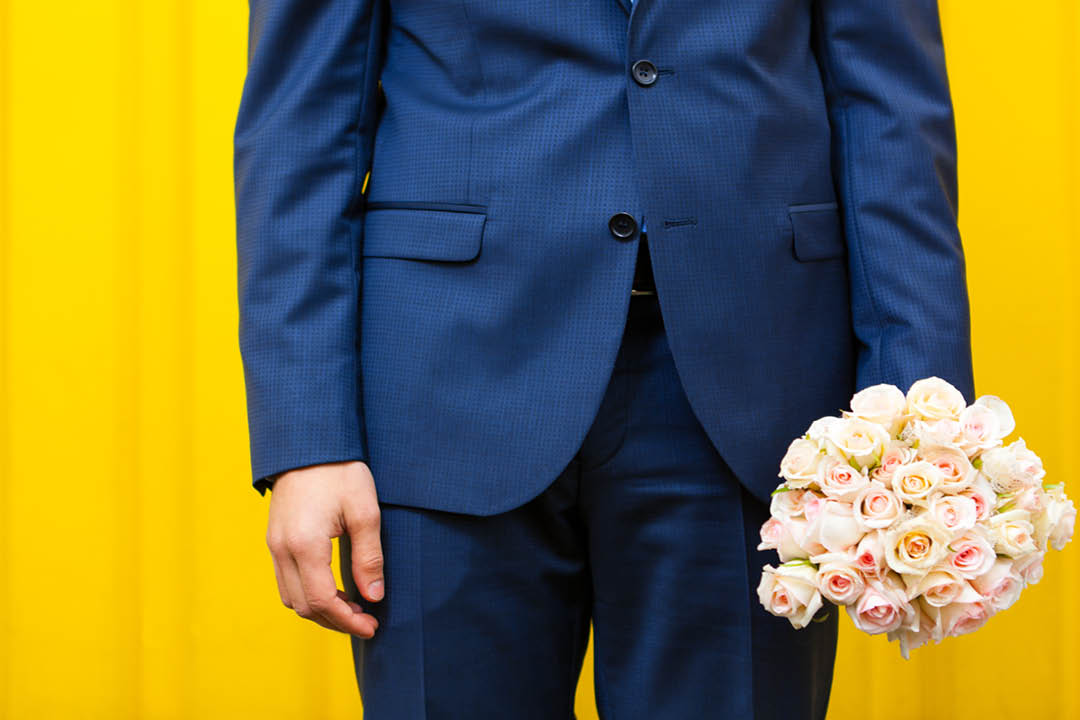 AUDITIONS


SIGNIFICANT OTHER
by Joshua Harmon
Jordan Berman is young, single, Jewish, and gay. He lives in New York, has a good job, and a great trio of best girlfriends. Only one thing is missing from his life.
Being a romantic dreamer, Jordan develops a crush on cute co-worker Will, obsessing over every little detail: his shoulders, his sneakers, the way he sips his coffee. This leads to a 'first date' of excruciating awkwardness and then the slow realization that his feelings aren't reciprocated. Another date turns out to still be recovering from a break-up. Another isn't interested in anything 'long term'.
As one by one his posse of gal-pals finds love, and life becomes a whirl of wedding showers, bachelorette parties and marriage ceremonies, Jordan starts to feel as if he's running out of time.
Despite the wisdom imparted by his grandmother Helene, who tries to explain that he's merely stuck in a bad chapter in a long book, Jordan isn't convinced that his story is moving inexorably towards 'happy ever after' with his prince.
Though full of laughs and wise-cracking, whip-smart repartee, Harmon's play is also a hard, unsentimental look at what happens to friendships when people start to pair off, and the profound loneliness of being single when all you desire is a soulmate.
CREATIVE TEAM
Director Hayden Tonazzi
Designer Hannah Yardley
Lighting Designer Morgan Moroney
SEASON
2 – 26 June 2021
PERFORMANCES
Preview – Tue 1 Jun 7:30pm
Press Night/Opening Night – Wed 2 Jun 7:30pm
Thu – Sat 7:30pm
Sun 5pm
Final performance Sat 26 Jun 2pm
REHEARSALS
Rehearsals will commence the week of Mon 8 Mar 2021. They will be a combination of weeknights, one weekend day, and where possible with the cast, weekdays.
There will be a break from rehearsals between Mon 5 April to Mon 3 May whilst Hayden is in Melbourne directing another show. Rehearsals will resume on Tue 4 May.
AUDITION REQUIREMENTS
The initial round of auditions will be done using self-tape. If you are unable to submit a self-tape, please email the Director at significantotherNT2021@gmail.com to arrange an in-person audition. Self-tape submissions close by Wed 3 Mar. Recalls will be held in person, dates tbc.
Your filmed audition should include:
• An introduction to yourself including your name, age, and where you're from (max. 30 seconds);
• A very brief introduction to your chosen piece (i.e. character name, title of play, and author); and
• Your audition piece should be a contemporary comedic monologue from a modern/contemporary text, no longer than 90 seconds.
Please upload your audition to either Vimeo or YouTube and email the link to significantotherNT2021@gmail.com. If you add a password to this video, please ensure it is 'SignificantOther2021'.
In your email, please provide:
• A headshot and CV;
• What role/s you are interest in; and
• Indicate if you are currently a New Theatre member (you do not need to be one to audition).
You will only be contacted if we wish to see you for a recall. If you are not successful in securing a recall, no feedback will be given, but we greatly appreciate your time and thank you for your interest.
It is essential that you read the script BEFORE submitting your self tape. To request a perusal copy of the script, please contact mail@newtheatre.org.au from Mon to Fri, 10am to 2pm or significantotherNT2021@gmail.com outside office hours.
ROLES AVAILABLE
Jordan Berman (20s)
Jordan is a late 20-something gay, Jewish single man looking for love. He's a romantic at heart yet has a healthy, defined sense of irony. Keenly intelligent and neurotic, he has a penchant for over-examining and over-analyzing every romantic encounter with razor-sharp precision. Existentially aware, sensitive, and very, very funny, he's every girl's best friend.
Laura (20s)
Jordan's best friend. She's grounded, an emotional anchor to all, a really, really good friend. Ambitious, intelligent, funny, she cares deeply about the people she loves.
Vanessa (20s)
One of the girls. Very salty, tends to see the glass half empty until she unexpectedly finds love. With love comes all the things she swore she never wanted in life, like marriage.
Kiki (20s)
Kiki is a brashly hilarious, speaks-her-mind, stylish, life-of-the-party kind-of-woman. She loves being a New York City girl. She's always 150% herself.
Helene Berman (80s)
Jordan's grandmother. A force of nature even as her memory recedes. Loves Jordan fiercely and provides an emotional anchor for him. Even though she is older, in her mind's eye she still sees herself as a young woman with a vital life force.
Will/Conrad/Tony (20s)
Will: Jordan's very attractive co-worker. Can seem a bit aloof but then can sparkle with unexpected warmth. Conrad: Kiki's significant other. A bit of an oaf, a bit dull, lacks a real sense of humour, is crazy about Kiki. Tony: Laura's significant other. Projects instant warmth. A really good guy.
Zach/Evan/Roger (20s)
Gideon: Jordan's date. Warm, smart, interested in Jordan but conflicted emotionally because he's not over his ex. Evan: Jordan's very dramatic co-worker. Loves to be the centre of every room. Fabulous. Roger: Vanessa's significant other. A stand-up guy. Adores Vanessa.
We very much encourage and welcome submissions from people who are First Nations, PoC, CaLD, queer and/or gender diverse.
PLEASE NOTE
New Theatre is a volunteer-based organisation and there is no payment for this production.
ABOUT THE DIRECTOR
Hayden is a theatre and musical theatre director who graduated from the MFA Directing course at NIDA in 2020 and is the Artistic Director of Rock Bottom Productions, an independent theatre company based in Sydney.
In 2021, Hayden is excited to be remounting his production of This Genuine Moment in Melbourne after it was picked up by La Mama Theatre for their Midsumma Festival Season. He will also be working as the Assistant Director of ATYP's National Tour of Follow Me Home by Lewis Treston.
In 2020, Hayden directed a new Australian queer work titled This Genuine Moment by Jacob Parker at The Old 505 Theatre, and completed a Director's secondment on The Bridges of Madison County at The Hayes Theatre, and on Opera Australia's Handa Opera On The Harbour: La Traviata. He was also fortunate enough to be shortlisted by Shaun Rennie & Simon Phillips for the inaugural Sparrow Mentorship program.
As a director of musical theatre, Hayden was nominated for Best Director in the 2018 Broadway World Awards for his production of Carrie: The Musical (The Depot Theatre, 2018), presented by his production company, Louis Ellis Productions (now Rock Bottom Productions). His other musical theatre credits include Parade by Jason Robert Brown (Seymour Centre, 2018), The Hatpin (The King Street Theatre, 2016), and this year he was Assistant Director on Starstruck: The Stage Musical, directed by Kim Hardwick.
While at NIDA, he directed the music video for Hope Wilkins single, Unstable, in collaboration with triple j Unearthed, Boys by Ella Hickson in collaboration with Actors Centre Australia, and Who's To Say?, a devised piece with students from NIDA and the National Aboriginal Islander Skills Development Association (NAISDA). His graduation piece was the musical Miracle City by Nick Enright & Max Lambert, where he had the pleasure of being mentored by Darren Yap & Max Lambert throughout the process.
New Theatre is a COVID-19 Safe Business. For full details on how we will ensure your health and safety while in our building, please download our COVID-19 Safety Plan.