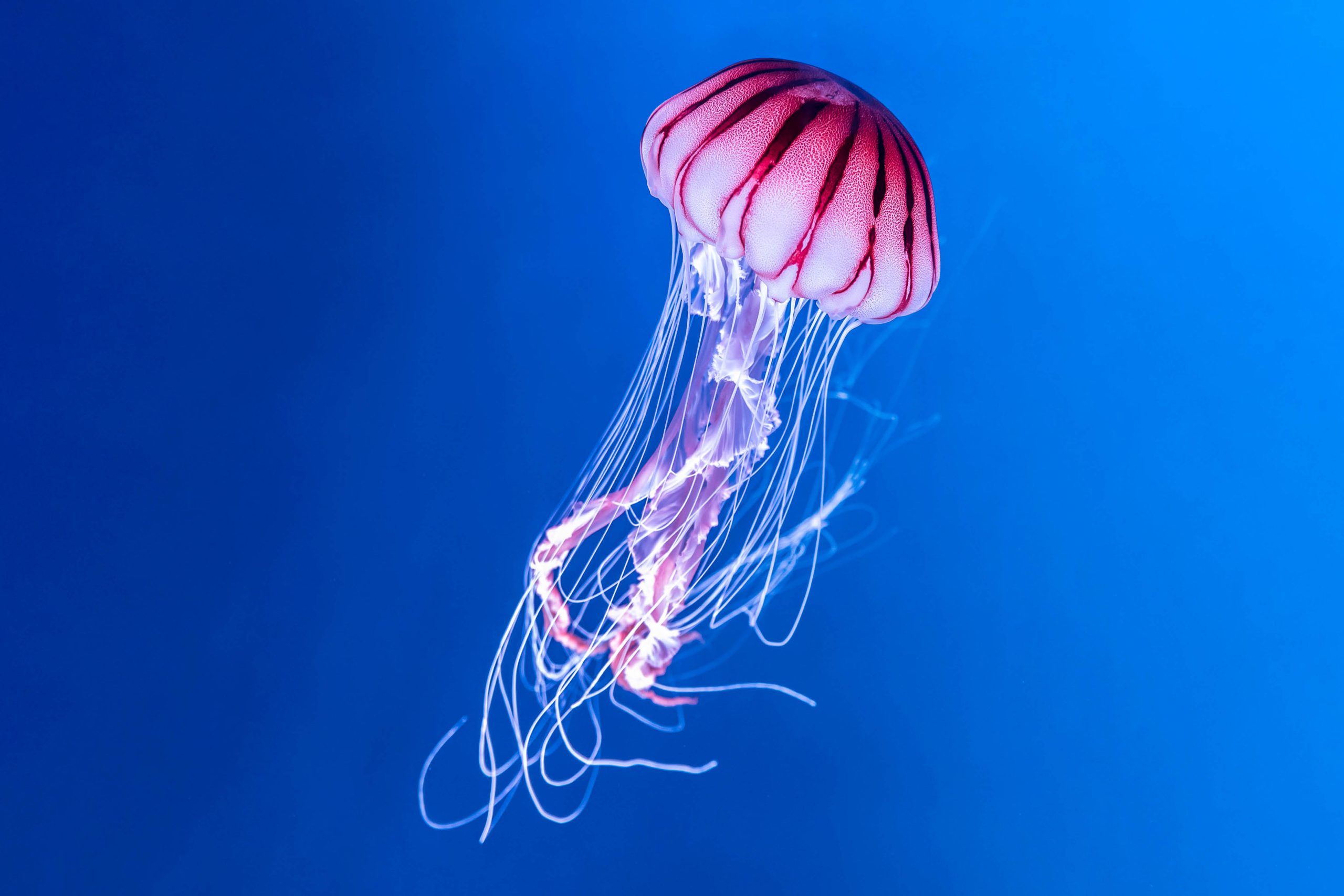 CALL TO AUDITION:

JELLYFISH
BY BEN WEATHERILL
"I know what people say. How they treat us. But that's their problem. No one else should give a fuck."
Kelly is 27, an energetic young woman, never still. You sense that she has powers untapped.
She loves dirty jokes and sea creatures washed up on the shore, hot chips and walks on the beach. And she loves Neil. He has kind eyes and she leaves him breathless.
For her mum, Agnes, life has been a rough journey. But she's tough, resilient. Her jagged edges are her defence, because being mother to a daughter with Downs Syndrome is hard.
Now she must confront the burgeoning relationship between Kelly and Neil and come to grips with her daughter's desire for independence and sexual fulfillment.
This radical and heartfelt play is a love story with a difference, and a tender exploration of what living with disability really entails.
"A rare gem of a play" Evening Standard
CREATIVE TEAM & CREW
Director Deborah Jones
Set Designer James Smithers
Lighting Designer Michael Schell
Vocal Coach Linda Nicholls-Gidley
PERFORMANCE DATES
Tue 6 Jun to Sat 1 Jul 2023
REHEARSALS
Rehearsals will be a combination of weekend days, week evenings and possibly weekdays. Exact times and dates tbc, subject to cast availability.
AUDITION DATES
Sat 18 & Sun 19 Mar 23
ROLES AVAILABLE
KELLY 25 – 35
Dizzying. Never Still. A sense that she has powers untapped.
She has Downs Syndrome
AGNES 40 – 50
Weathered. Strong Jagged. Resilient. She has been made rough.
NEIL 25 – 35
Thin and gangly. A beard. Kind eyes.
DOMINIC 20 – 30
Warm. A devilish laugh and an encyclopedic knowledge of pop music. He also has a learning disability. (We very much encourage and welcome autistic people and/or those with learning difficulties to apply for this role.) 
TO BOOK AN AUDITION
It is essential to read the script BEFORE applying. There is a perusal copy of the script available for viewing here.
Email your EOI to jellyfishnt23@gmail.com with AUDITION in the subject line.
In your email, please:
Include an up-to-date headshot and CV

Indicate if you are currently a New Theatre member

Indicate your preferred audition date/time.

Indicate your rehearsal availability (days and/or evenings)
PLEASE PREPARE
One of the following scenes from the play:
KELLY
Act 1
March
Page 12
AGNES
Act 1                      Act 2
March     or        January
Page 4                   Page 87
NEIL
Act 1                      Act 2
April         or        January
Page 12                Page 87
DOMINIC
Act 1                      Act 2
October     or      November
Page 66                Page 46
PLEASE NOTE
New Theatre is a volunteer-based organisation and there is no payment for this production.
ABOUT THE DIRECTOR
Deborah gained a Diploma of performance in 1995, the inaugural graduating class of the Actors College of Theatre & Television. Since then Deborah has not only worked as an actor but also as a director, producer and teacher. Her acting credits are numerous, some of which include for TV: One Night, The Twelve, Last King of the Cross, Doctor Doctor, Top of the Lake, China Girl, Redfern Now, A Place to Call Home, Love Child, Rake and Murder Call.
For Theatre: Albion (Seymour Centre) Macbeth – the installation (Barestage Theatre); Affliction (Legs on the Wall); Stalking the Bogeyman (Old Fitz); The Killing of Sister George (King St Theatre); Mother Clap's Molly House (New Theatre); Apples & Pears (Old 505 Theatre) and Baby With the Bathwater (Bondi Pavillion), which she also produced. Other producing credits include most notably, the critically acclaimed Hungry (Stables Theatre), which she also commissioned and appeared in.
Directing credits include Little Miss Sunshine (New Theatre); Scarecrow for Sydney Fringe 2018, Nell Gwynn (New Theatre); Cosi and Wind in the Willows (Haven Theatre), The Women (New Theatre); Televention (King Street Theatre); 4Play at Slide for Mardi Gras 2011 and many productions for AFTT and Darlo Drama.