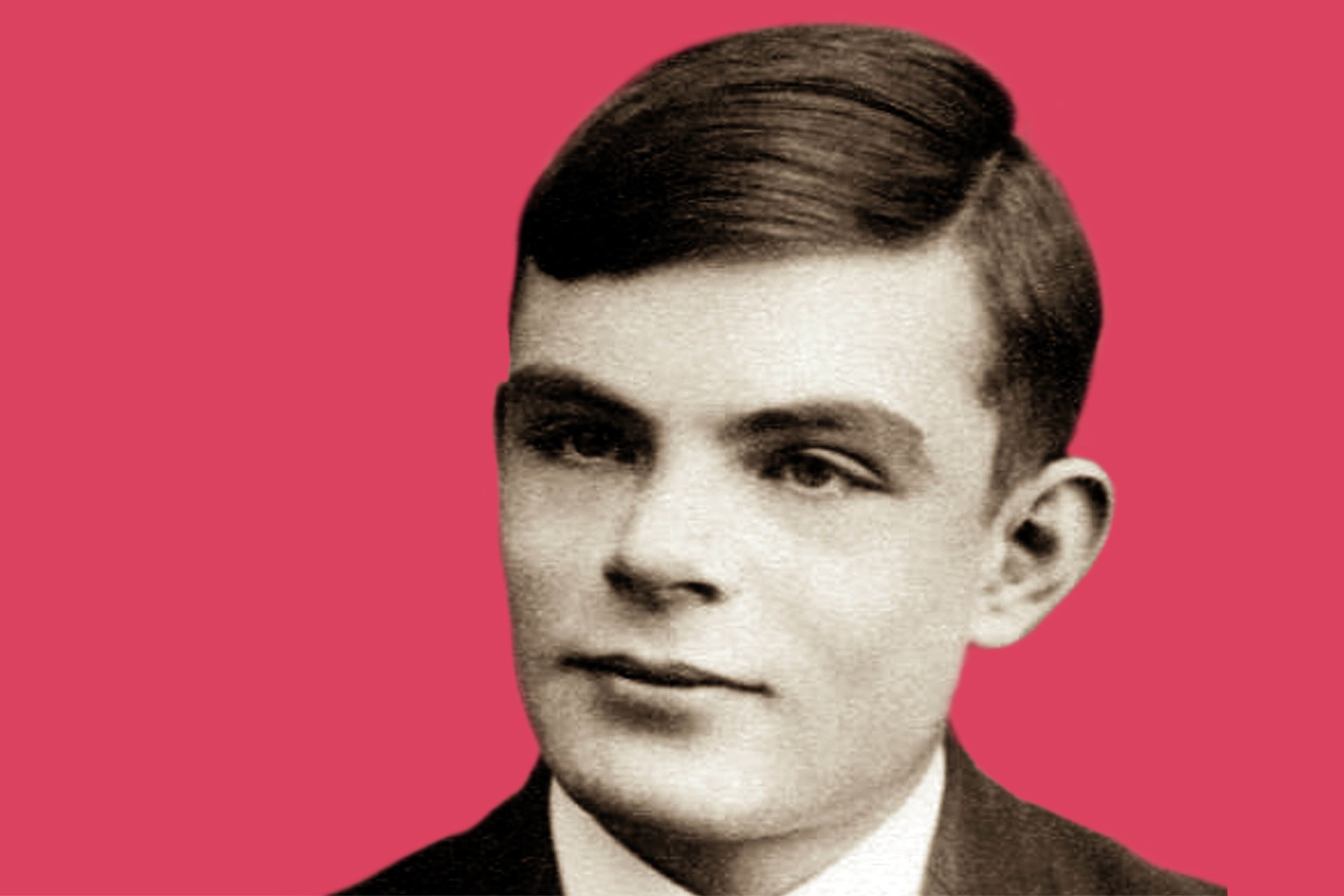 AUDITIONS


BREAKING THE CODE
by Hugh Whitemore
Presented as part of the Sydney Gay & Lesbian Mardi Gras
 "Each problem – each decision – requires fresh ideas, fresh thoughts"
During the Second World War, tucked away in the country at Bletchley Park, the most brilliant mathematical minds in Britain were working to crack the complex German military code known as Enigma.
One of them was the eccentric genius Alan Turing, now often called the father of computer science, who invented a machine that broke the code. For his efforts, which shortened the war by two years and saved an estimated two million lives, he was decorated by Churchill, but the top-secret nature of his work meant his vital contribution remained unknown to the wider public.
But Enigma wasn't the only code he broke. After the war, at a time when being homosexual was a criminal offence, Turing's arrest on a charge of gross indecency after admitting to a sexual liaison with a rent boy, smashed the homophobic 'don't ask, don't tell' social code.
The public humiliation that followed, and his choice to undergo chemical castration rather than serve a prison sentence, left him physically and mentally debilitated. He died by his own hand, aged 41, forgotten and alone.
It would take sixty years for him to receive an apology from the British government. In 2013, he was posthumously pardoned by the Queen. In 2014, his story was filmed as The Imitation Game, with Benedict Cumberbatch playing Turing. A 2017 law in the United Kingdom that retroactively pardoned men cautioned or convicted under historical legislation that outlawed homosexual acts is colloquially known as 'the Alan Turing law'. In 2019, a BBC viewers' poll voted him the greatest person of the 20th century, and in 2021 he became the new face of the £50 note.
Hugh Whitemore's acclaimed biographical drama skillfully interweaves different timescales and key elements of Turing's life to investigate who he was, what happened to him, and why. It is an elegant and poignant depiction of the life of an extraordinary man, his creativity, his eccentricity, his yearning for love and companionship, and his deep humanity.
"Powerful, riveting drama" New York Daily News
CREATIVE TEAM
Director Anthony Skuse
PERFORMANCE DATES
Tue 8 Feb to Sat 5 Mar 2022
REHEARSALS
Rehearsals will commence as soon as possible, initially via Zoom and then a combination of weekend days, week evenings and possibly weekdays. Exact times and dates tbc, subject to cast availability.
AUDITIONS
It is essential that you read the script BEFORE submitting an Expression of Interest. There is a perusal copy of the script available for viewing here.
The initial round of auditions will be done using self-tape. Call-back auditions will be held at the theatre in person after the first round of auditions is complete, exact dates tbc. If you are unable to submit a self-tape, please email the Director at breakingthecode2022@gmail.com to arrange an alternative means of audition.
Your filmed audition should include:
•    An introduction to yourself including your name (max 30 secs).
•    A very brief introduction to your chosen piece.
•  Your audition piece, which should be contemporary and about two minutes long. Please do not submit a classical piece.
Once you have captured your audition, upload it as either a private and password-protected Vimeo or a YouTube video using the password 'Code2022' and email the link with the below information to breakingthecode2022@gmail.com.
In your email, please:
• include an up-to-date headshot and cv
• indicate which role/roles you are interested in
• indicate if you are currently a New Theatre member
Self-tape submissions close Sun 12 Dec, 6pm.
You will only be contacted if we wish to see you for a call-back. If you are not successful in securing a call-back audition, no feedback will be given, but we greatly appreciate your time and thank you for your interest.
ROLES AVAILABLE
Alan Turing
Mick Ross, detective
Christopher Morcom, Turing's childhood friend (1911–1930)
Sara Turing, Turing's mother (1881–1976)
Ron Miller, a young man having an affair with Turing (based on Arnold Murray)
John Smith
Dillwyn Knox, manager at Bletchley Park recruiting Turing for government service
Patricia "Pat" Green, a co-worker of Turing's at Bletchley (based on Joan Clarke; 1917–1996)
Nikos
Although the script is written with two roles for women and seven for men, we intend to approach this production with broader casting.
We also very much encourage and welcome submissions from people who identify as First Nations, PoC, CaLD, queer and/or gender diverse.
PLEASE NOTE
New Theatre is a volunteer-based organisation and there is no payment for this production.
ABOUT THE DIRECTOR
Anthony is a highly respected and well-regarded director, who has worked extensively with various theatre and production companies including Darlinghurst Theatre Company, Ensemble Theatre Company, Griffin Theatre Company, MopHead, Pantsguys, Secret House, Workhorse Theatre. He has worked extensively with new work, both in development and productions including: Jessica Bellamy's Shabbat Dinner (Rock Surfers, Rocks Pop Up Festival, Jane Bodie's Fourplay & Ride, Nick Enright's Man with Five Children (Darlinghurst), Griffin); Joanna Erskine's Air; Christopher Harley's Blood Bank (Ensemble), Amy Hertzog's 4000 Miles (Under the Wharf, Sydney, La Boite, Brisbane & Critical Stages Regional Tour); Charlotte Jone's Airswimming (The Vaults, London), Suzie Miller's Caress/Ache (Griffin) and Sunset Strip (Uncertainty principle, Griffin, Critical Stages National Tour), Katie Pollock's Normal (Uncertainty principle); Melita Rowston's Between the Streetlight and the Moon (KXT); Simon Stephen's Punk Rock (Under the Wharf), three Sydney Theatre Awards including Best Independent Production and Best Direction, Katy Warner's Dropped (Old Fitz).
Anthony is currently Head of Performance at the Actors Centre Australia. He was Associate Lecturer in Performance Practice from 2009 – 2012 at the National Institution of Dramatic Art. He worked with the undergraduates across all disciplines, as well as post graduate Playwrights and Directors. He has also directed and taught at Western Australian Academy of Performing Arts, Australian Theatre for Young People, Australian Institute of Music and the Academy of Film, Theatre and Television.

New Theatre is a COVID-19 Safe Business. For full details on how we will ensure your health and safety while in our building, please download our COVID-19 Safety Plan.