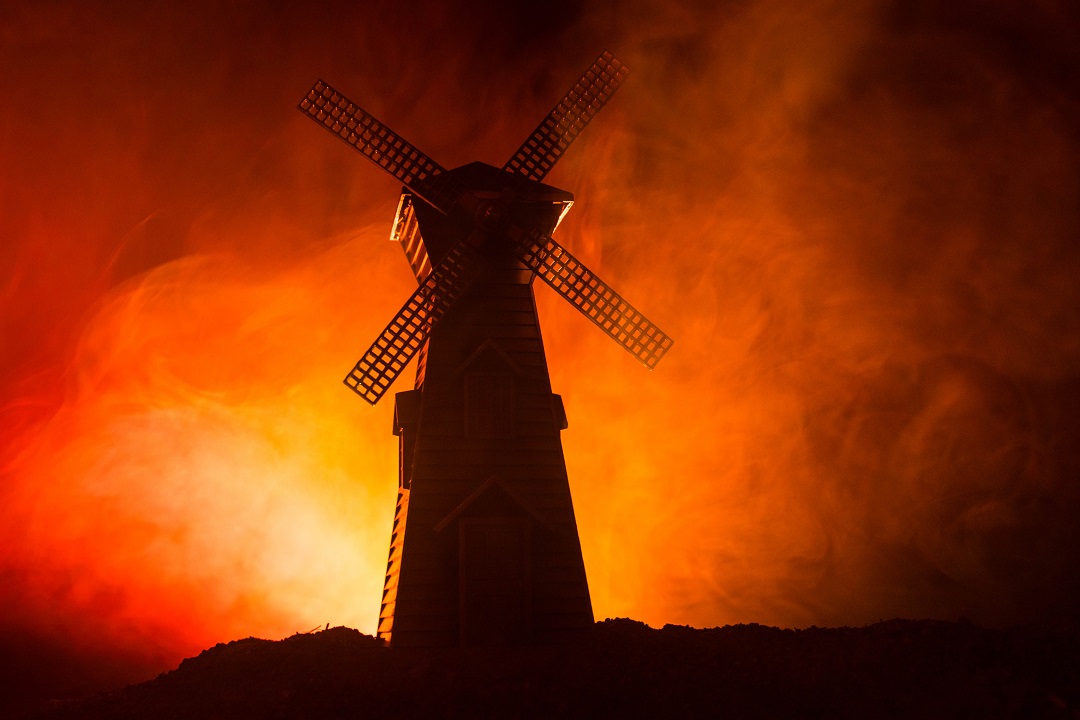 AUDITIONS
Animal Farm
Adapted by Saro Lusty-Cavallari,
from the novel by George Orwell
 "All animals are equal, but some animals are more equal than others" 
One of the most influential and ground-breaking novels in English literature, George Orwell's dystopian parable tells of the rebellion of the animals on Manor Farm against the cruel farmer Mr. Jones.
A new order is established, a perfect society where all animals are equal, but gradually unease and fear take hold as the leader Napoleon and his class of pigs become rulers of the farm and set about destroying their rivals.
This is the story of how a revolution goes wrong. How the genuine disaffection of those in desperate need of change becomes weaponized and putrefied by a ruthless political class. From the brutal Stalinist regime that prompted Orwell in 1945 to write the story, to the empty promises of today's demagogues, Animal Farm is a chilling reminder of how absolute power is seized and how it's retained.
New Theatre is thrilled to be presenting the world premiere of a new dramatic adaptation by young Australian director Saro Lusty-Cavallari, whose production will shatter any illusions that this is a fairy tale!
CREATIVE TEAM
Director Saro Lusty-Cavallari
SEASON
21 April – 23 May 2020
PERFORMANCES
Previews Tue 21 and Wed 22 April 7:30pm
Thu – Sat 7:30pm, Sun 5pm
Final performance Sat 23 May 2pm
*PLEASE NOTE: as this is a popular text for Yrs 9 – 11 English, we may schedule one weekday performance to accommodate school groups, subject to cast availability.
REHEARSALS
Rehearsals will start the week after auditions
Rehearsals will be organised to accommodate people's schedules
AUDITION DATES
Tuesday 3 March 10am – 5pm
Wednesday 4 March 10am – 6:30pm
Thursday 5 March 10am – 6pm
Callbacks: Friday 6 March TBA
ROLES AVAILABLE
Animal Farm is an ensemble piece written for 12 actors. Most actors will be required to double throughout the play. As well as the principle and supporting characters there are two ensemble roles that will play an assortment of minor characters, speaking and non-speaking, throughout the play. If you do not wish to be considered for an ensemble role please let us know.
Most roles are age and gender neutral except for Napoleon and Boxer (Male) and Clover and Muriel (Women).
Please note that the assignation of minor roles will be finalized after auditions and potentially during rehearsals.
We very much encourage and welcome submissions from actors who identify as First Nations, PoC, CaLD, queer and/or gender diverse.
TO BOOK AN AUDITION
It is essential that you read the script BEFORE submitting an Expression of Interest.
To request a perusal copy of the script, please contact manager@newtheatre.org.au
Email your EOI to animalfarmnewtheatre2020@gmail.com with AUDITION in the subject line. EOIs close Sunday 23 February.
In your EOI, please:
• include an up-to-date headshot and cv
• indicate which role/roles you are interested in
• indicate if you are currently a New Theatre member (As a New Theatre member, you are guaranteed an audition if you fit the casting brief)
WHAT TO PREPARE
Choose two short pieces (about a page for duologues, half a page for monologues) from the play that you feel are appropriately different enough to show off your range as an actor. Your choice of piece will not determine the roles you'll be considered for but please let us know if there's a particular role that interests you.
A member of the production team will be able to provide lines for you should you choose to audition with a scene other than a monologue.
You may be asked to cold read some scenes as well.
PLEASE NOTE
New Theatre is a volunteer-based organisation and there is no payment for this production.
ABOUT THE DIRECTOR
Saro Lusty-Cavallari is the co-director and co-founder of Montague Basement. For Montague Basement he has written and directed Procne & Tereus (2014 Sydney Fringe), All About Medea (2015 Sydney Fringe) and The Big Bruise (2016). He also directed Hamlet (2015), Macbeth (2016), Sarah Kane's Cleansed (2017) and Ellana Costa's Before Lysistrata (2017) for Montague Basement, and dramaturged and designed Charles O'Grady's Kaleidoscope (2016) and Telescope (2016). He made his Melbourne directorial debut with the new devised work The Public Domain Opera (2018 Melbourne Fringe). In 2019 he directed the original devised work Nosferatu: A Fractured Symphony at the Old 505 Theatre and an immersive production of Rainer Werner Fassbinder's Blood On The Cat's Neck for KXT PopUpstairs' inaugural production. He has been a directorial secondment for Peter Evans (Richard 3, Bell Shakespeare), Leticia Caceres (Emma Matthews: The Space Between, Arts Centre) and Eamon Flack (The Life of Galileo, Belvoir). He recently completed his Masters of Directing for Performance at the Victorian College of the Arts with his graduating production of Theban Dolls, an original glam rock musical based on The Bacchae and directed the world premiere of Patrick White Playwright Award Winner Kim Ho's The Great Australian Play in Melbourne as part of Theatre Works 2020 Season.