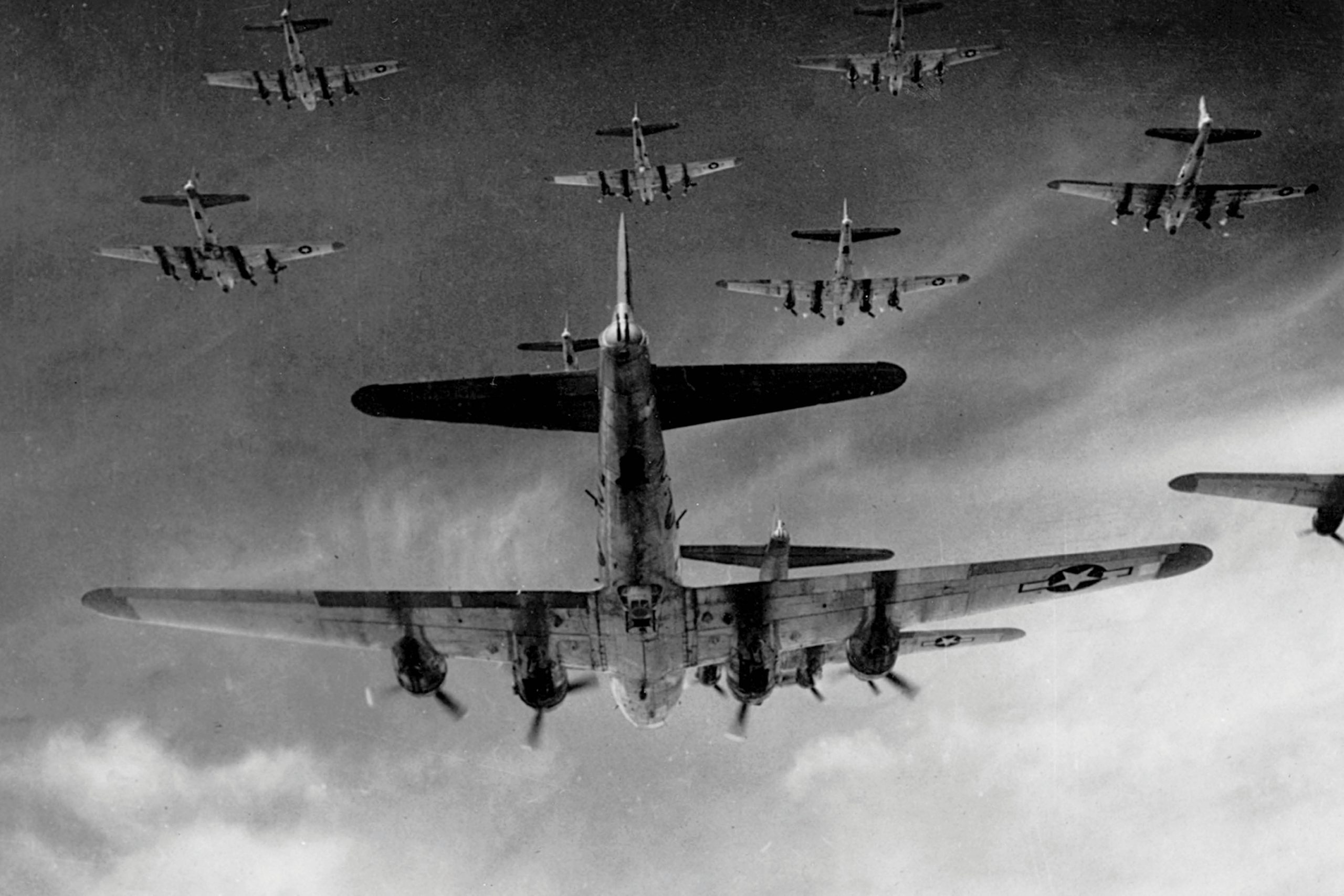 CALL TO AUDITION:

ALL MY SONS
BY ARTHUR MILLER

"There are certain men in the world who rather see everybody hung before they'll take blame."
In the aftermath of World War Two, Joe and Kate Keller appear to be the perfect Middle American couple: he's a successful businessman and she's a home-maker. Together, they're the embodiment of the American Dream.
But there are cracks in the façade. Joe escaped a wartime charge of supplying defective parts to combat planes by letting his partner take the blame. Now he's living with the guilt, and about to be confronted by the consequences of his actions.
Larry, their younger son, and his parent's favourite was declared missing in action during the war, but three years later, Kate stubbornly refuses to accept his death.
Then older son Chris announces that he plans to marry Larry's fiancée, in part as a way of attempting to win the love of the father he idolizes.
But instead of reconciliation, old wounds are opened, and the bitter recriminations that ensue expose painful and unforgivable truths.
Arthur Miller's searing drama of a family in crisis, written in 1946, was also a scathing indictment of post-war America. Half a century later, it is still devastatingly relevant.
"A tribute to the enduring power of Miller's appeal" The Guardian
CREATIVE TEAM & CREW
Director Saro Lusty-Cavallari
PERFORMANCE DATES
Tue 25 Apr to Sat 27 May 2023
REHEARSALS
Rehearsals will commence on the weekend of Fri 3 Mar for table work with full rehearsals beginning the weekend of Fri 10 Mar. The production will aim for three five-hour rehearsals a week depending on cast availability. Some smaller roles will not be required for all rehearsals.
AUDITIONS
It is essential to read the script BEFORE applying. There is a perusal copy of the script available for viewing here.
The initial round of auditions will be done using self-tape. Call-back auditions will be held at the theatre in person after the first round of auditions is complete, exact dates tbc. If you are unable to submit a self-tape, please contact the director at  https://www.montaguebasement.com/sarolustycavallari  to arrange an alternative means of audition.
Your filmed audition should include:
•    A very brief self- introduction, including your name
•     A brief introduction to your chosen audition piece
•    Your audition piece: You may select any short monologue from the play OR another Arthur Miller play. A selection of short monologues can also be found at the bottom of this notice. It is strongly recommended to perform your self-tape in an American accent.
Once you have captured your audition, upload it as either a private and password-protected Vimeo or a YouTube video using the password 'Sons22' and email the link with the below information to allmysons2023@gmail.com .
In your email, please:
Include an up-to-date headshot and cv
Indicate which role/roles you are interested in
Indicate if you are currently a New Theatre member
Indicate your rehearsal availability (days and/or evenings)
Self-tape submissions close Fri 10 Feb 23.

You will only be contacted if we wish to see you for a call-back. If you are not successful in securing a call-back audition, no feedback will be given, but we greatly appreciate your time and thank you for your interest.
ROLES AVAILABLE
The roles of Joe, Kate, Chris and Ann will be required for the majority of rehearsals. The role of George is a major role though only present during Act 2 and 3.
For the role of Bert, we are seeking a young person who can convincingly play between the age of 8 and 12. This role is small and the performer will be permitted to leave at interval each night if they wish.
Joe Keller — Joe, 60, was exonerated after being charged with knowingly shipping from his factory defective aircraft engine cylinder heads (for Curtiss P-40 fighters) during World War II, becoming (in his own words) "the guy who made 21 P-40s crash in Australia". For over three years he has placed the blame on his partner and former neighbour, Steve Deever, although he himself committed the crime. When the truth comes out, Joe justifies his actions by claiming that he did it for his family.
Kate Keller (Mother) — Kate, 50, knows that Joe is guilty but lives in denial while mourning for her younger son Larry, who has been "missing in action" for three years. She refuses to believe that Larry is dead and maintains that Ann Deever — who returns for a visit at the request of Larry's brother Chris — is still "Larry's girl" and also believes that he is coming back.
Chris Keller — Chris, 32, returned home from World War II two years before the play begins, disturbed by the realization that the world was continuing as if nothing had happened. He has summoned Ann Deever to the Keller house in order to ask her hand in marriage, but they're faced with the obstacle of Kate's unreasonable conviction that Larry will someday return. Chris idolizes his father, not knowing initially what he has done.
Ann Deever — Ann, 26, arrives at the Keller home having shunned her "guilty" father since his imprisonment. Throughout the play, Ann is often referred to as pretty, beautiful, and intelligent-looking and as "Annie". She had a relationship with Larry Keller before his disappearance and has since moved on because she knows the truth of his fate. She hopes that the Kellers will consent to her marriage to Larry's brother, Chris, with whom she has corresponded by mail for two years. Ann is the truth-bearer in the play.
George Deever — George, 31, is Ann's older brother: a successful New York lawyer, WWII veteran, and a childhood friend of Chris's. He initially believed in his father's guilt, but upon visiting Steve in jail, realizes his innocence and becomes enraged at the Kellers for deceiving him. He returns to save his sister from her marriage to Chris, creating the catalysing final events.
Dr. Jim Bayliss — Jim, 40, is a successful doctor, but is frustrated with the stifling domesticity of his life. He wants to become a medical researcher, but continues in his job as it pays the bills. He is a close friend to the Keller family and spends a lot of time in their backyard.
Sue Bayliss — Sue, 40, is Jim's wife: needling and dangerous, but affectionate. She too is a friend of the Keller family, but is secretly resentful of what she sees as Chris's bad idealistic influence on Jim. Sue confronts Ann about her resentment of Chris in a particularly volatile scene.
Frank Lubey — Frank, 33, was always one year ahead of the draft, so he never served in World War II, instead staying home to marry George's former sweetheart, Lydia.
Lydia Lubey — Lydia, 27, was George's love interest before the war; after he went away, she married Frank and they soon had three children. She is a model of peaceful domesticity and lends a much-needed cheerful air to several moments of the play.
Bert — Bert, 8, is a little boy who lives in the neighbourhood; he is friends with the Bayliss' son Tommy and frequently visits the Kellers' yard to play "jail" with Joe.
We very much encourage and welcome submissions from people who identify as First Nations, PoC, CaLD, queer and/or gender diverse.
PLEASE NOTE
New Theatre is a volunteer-based organisation and there is no payment for this production.
ABOUT THE DIRECTOR
Saro is a Sydney-based theatre director, playwright and video designer. He is the co-founder and co-director of Montague Basement and a graduate of VCA's Masters of Directing for Performance. His directing credits include, Videotape (KXT) and Animal Farm (New Theatre) which he also wrote, as well as Sarah Kane's Cleansed (PACT), Rainer Werner Fassbinder's Blood On The Cat's Neck (KXT PopUpstairs), Kim Ho's The Great Australian Play (Theatre Works and The Old Fitz) and Martin Crimp's Attempts On Her Life (KXT). He has interned with some of Australia's leading directors including Peter Evans, Leticia Cáceres and Eamon Flack.
MONOLOGUE SELECTION
1.)
CHRIS: It takes a little time to toss that off. Because they weren't just men. For instance, one time it'd been raining several days and this kid came to me, and gave me his last pair of dry socks. Put them in my pocket. That's only a little thing . . . but . . . that's the kind of guys I had. They didn't die; they killed themselves for each other. I mean that exactly; a little more selfish and they'd've been here today. And I got an idea—watching them go down. Everything was being destroyed, see, but it seemed to me that one new thing was made. A kind of . . . responsibility. Man for man. You understand me?—To show that, to bring that on to the earth again like some kind of a monument and everyone would feel it standing there, behind him, and it would make a difference to him. Pause. And then I came home and it was incredible. I . . . there was no meaning in it here; the whole thing to them was a kind of a—bus accident. I went to work with Dad, and that rat-race again. I felt . . . what you said . . . ashamed somehow. Because nobody was changed at all. It seemed to make suckers out of a lot of guys. I felt wrong to be alive, to open the bank-book, to drive the new car, to see the new refrigerator. I mean you can take those things out of a war, but when you drive that car you've got to know that it came out of the love a man can have for a man, you've got to be a little better because of that. Otherwise what you have is really loot, and there's blood on it. I didn't want to take any of it. And I guess that included you.
2.)
KELLER: The man was a fool, but don't make a murderer out of him. You got no sense? Look what it does to her! To Ann: Listen, you gotta appreciate what was doin' in that shop in the war. The both of you! It was a madhouse. Every half hour the Major callin' for cylinder heads, they were whippin' us with the telephone. The trucks were hauling them away hot, damn near. I mean just try to see it human, see it human. All of a sudden a batch comes out with a crack. That happens, that's the business. A fine, hairline crack. All right, so . . . so he's a little man, your father, always scared of loud voices. What'll the Major say? —Half a day's production shot. . . . What'll I say? You know what I mean? Human. He pauses. So he takes out his tools and he . . . covers over the cracks. All right . . . that's bad, it's wrong, but that's what a little man does. If I could have gone in that day I'd a told him—junk 'em, Steve, we can afford it. But alone he was afraid. But I know he meant no harm. He believed they'd hold up a hundred percent. That's a mistake, but it ain't murder. You mustn't feel that way about him. You understand me? It ain't right.
3.)
MOTHER: I was fast asleep, and . . . Raising her arm over the audience: Remember the way he used to fly low past the house when he was in training? When we used to see his face in the cockpit going by? That's the way I saw him. Only high up. Way, way up, where the clouds are. He was so real I could reach out and touch him. And suddenly he started to fall. And crying, crying to me . . . Mom, Mom! I could hear him like he was in the room. Mom! . . . it was his voice! If I could touch him I knew I could stop him, if I could only . . . Breaks off, allowing her outstretched hand to fall. I woke up and it was so funny . . . The wind . . . it was like the roaring of his engine. I came out here . . . I must've still been half asleep. I could hear that roaring like he was going by. The tree snapped right in front of me . . . and I like . . . came awake. She is looking at tree. She suddenly realizes something, turns with a reprimanding finger shaking slightly at Keller. See? We should never have planted that tree. I said so in the first place; it was too soon to plant a tree for him.
4.)
ANN: Never mind, Kate, I'm all right. They are unable to speak to each other. There's something I want to tell you. She starts, then halts. I'm not going to do anything about it. . .  II'll do nothing about Joe, but you're going to do something for me. Directly to Mother: You made Chris feel guilty with me. Whether you wanted to or not, you've crippled him in front of me. I'd like you to tell him that Larry is dead and that you know it. You understand me? I'm not going out of here alone. There's no life for me that way. I want you to set him free. And then I promise you, everything will end, and we'll go away, and that's all. I know what I'm asking, Kate. You had two sons. But you've only got one now. And you've got to say it to him so he knows you