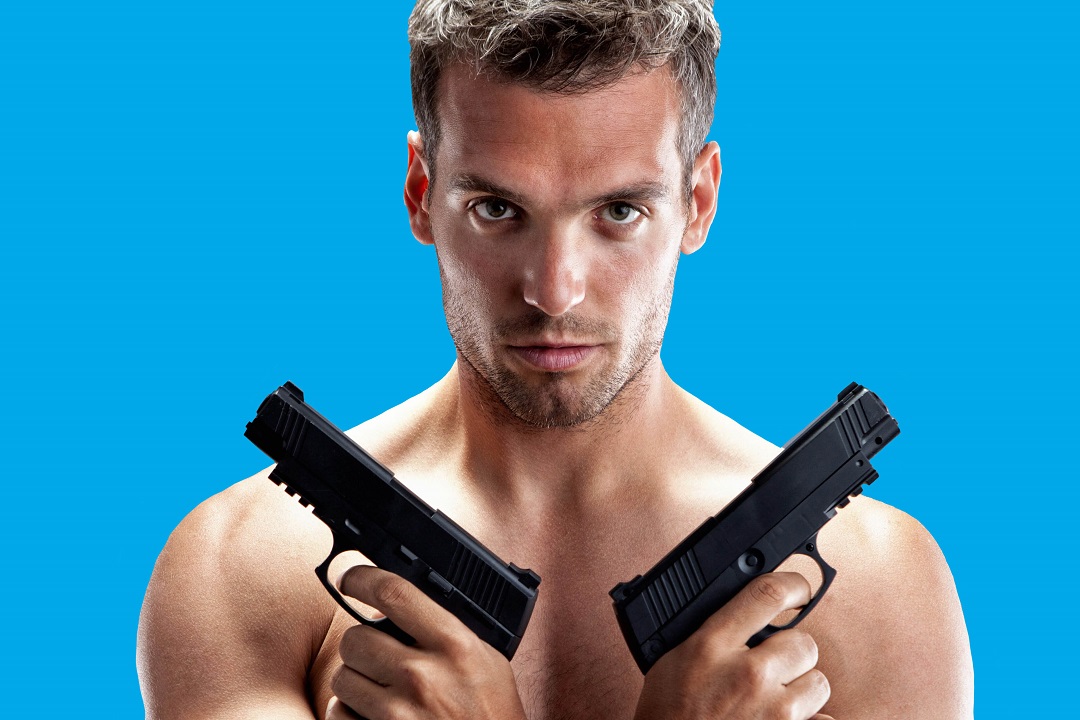 Angry Fags
by Topher Payne
5 February – 7 March
Australian Premiere, presented as part of the 2020 Sydney Gay & Lesbian Mardi Gras
 "It's only terrorism when it doesn't work. When it works, we call it a revolution."
A revenge story and a cautionary tale about good gay guys gone bad, set in the world of politics and media in America's Deep South.
When Bennett's ex is bashed in the car park of a gay bar, Bennett's boss, and openly lesbian state senator up for re-election, refuses to label it a hate crime – because, under Georgia law, hate crimes against homosexuals don't exist..
Tipped over the edge, Bennett and his best friend Cooper embark on a vendetta of sabotage and assassinations, reasoning that if gays aren't respected enough to win equal justice and rights, fear will achieve what good intentions cannot.
Whip-smart and breath-takingly funny, this deliciously subversive political satire – with more than a nod to the films of Quentin Tarantino – pushes all the buttons.
"Witty, dark and disconcerting" Out Magazine (US)
creative team
Director Mark G Nagle
Set Designers Mark G Nagle, Marta Rodriguez
Lighting Designer David Marshall-Martin
Costume Designer Bobbi Rickards
Sound Designer Glenn Braithwaite
Vision Designer George-Alex Nagle
Assistant Director Jarryd Prain
Assistant Lighting Designer Sam Rorke
Production Manager Mickie Miller
ASMs Robyn Arthur, Caitlin Andrews
Operators Jaymes Julian Wilson, Claudia Lafoy 
cast
Brynn Antony, Phoebe Fuller
Monique Kalmar, Lachie Pringle
Meg Shooter, Emily Weare
Tom Wilson
dates/times
Preview Wed 5 Feb 7:30pm
Opening Night Thu 6 Feb 7:30pm
Thur – Sat 7:30pm
Sun 5pm
Sat 29 Feb & Sat 7 Mar 2pm only
This production runs approx 180 minutes, including interval
tickets
Full $35
Concessions, Groups (6+) $30
Mardi Gras Members $25 (with promo code)
New Theatre Members $22 (with promo code)
Previews, Thrifty Thursdays $20
★★★★ "With a brilliant cast and a powerful story, this is an excellent production which utilises humour and action to force the audience to address serious topics such as discrimination and the line between activism and terrorism." It's On The House
"Characters in this revenge fantasy take their cues from extremists and terrorists in the news … Under director Mark G Nagle, the comedy is often effective … individual performances are accomplished. Actors Phoebe Fuller and Lachie Pringle bring the laughs, both memorable with their timing, inventiveness and conviction, proving themselves to be playful personalities able to bring entertainment value to any stage." Suzy Goes See
"Solid performances led by Lachie Pringle as the emerging psychopath Cooper and Brynn Antony as the easily swayed Bennett. Tom Wilson is very effective as Adam, the ambitious backroom political operator with a crush on Bennett. Phoebe Fuller has some funny moments as senate office colleague Kimberley, who gets her kicks daydreaming about Bennett and Adam getting it on. Meg Shooter and Monique Kalmar contrast effectively as the liberal lesbian senator and her conservative rival. Emily Weare is very good as the leathery local TV anchor Deirdre Preston." Jason Blake, Audrey Journal
"As a political black comedy, Mark Nagle's production of Topher Payne's play is thought-provoking, fun theatre … Has laughs a plenty despite the growing body count, and though the more sensitive may squirm, Nagle's cast succeeds in both the pathos and the humour … With this intelligent and playful production, New Theatre shows once again why it is a vital part of Sydney's theatre ecology." Paul Gilchrist, Theatre Reds
"A flavoursome platter of incredible performances by actors that take you through a gripping narrative about revenge and a darkness that's very human … Very well directed and staged. This Mardi Gras, it is everything." Rasa Arts
"Topher Payne's script is witty and weaves together pop and queer culture references with extreme violence, political policy with personal implications and consequences, and unique characterisation with larger social contexts … Violence and terrorism are dark themes often explored in their use against marginalised communities like LGBTQIA+ people. This production asks what it would look like to see the power in the others' hands but additionally challenges the state of respectability politics and the consequences of sacrificing your personal for the political." Night Writes
"Topher Payne's political black comedy which was reworked in 2019 for a 'Post Trump' world, is current and relatable even to an audience almost 15,000km away from America's conservative bible belt state of Georgia."  Broadway World
"A stunning patterned production pulling together echoes and reflections of the LGBTIQ+ community with charming snapshots in young love, camaraderie and friendship that completely deteriorate and splinter in the second act …The great thing about New Theatre's productions are that its LGBTIQ+ focused shows aren't necessarily exclusive to an LGBTIQ+ audience. Topher Payne's script explores relatable themes of double standards faced by women in politics and a hilarious expression of conservative republican and democratic views. The writing isn't pro or against and gives equal time to both sides with comedic contrasts from the ensemble."  Sydney Scoop
"The events of the play should make anyone angry; media manipulation and careerism certainly tap into a global concern. Where to take that anger is also explored by the play in among the other themes. There's also a love story which adds a human dimension to the universal appeal."  Reviews by Judith – and Friends
"Primarily focusing on wider issues and dynamics within Western LGBT communities, Payne's characters are complex and varied, and director Mark G Nagle and his crew step up to the challenge, resulting in a motivated cast so realistic that they almost feel familiar … Presents an important conversation. Despite one's position in (or outside) the LGBT community, this show is genuinely entertaining." State of the Art
"The performances are all on point and pulled tougher with skill and wit by director Mark Nagle who develops a sense of connection that allows us to sit back and relax and enjoy the easier side of a play that can occur as very dark … It evolves into one of those 'what if' plays whose primary strength emanates from a shared experience the audience has in common with the writer and with each other … It's one for the hopeless lefties, those of us who feel the endless weight of frustration as the arguments feel more futile and the world just keeps on burning." Lisa Thatcher 
"Begins as a gay comedy and finishes as gay horror. This is a whip smart play full of surprising twists and turns … It is witty, clever and has an objective that uses the gay invitation as a subtle temptation to take you into a a dark critique of the world we live in.  We watch the world we know warp before our eyes." Kevin Jackson's Theatre Diary
Main image: © Spanic/iStock/Christina Hatzis
Production images: © Chris Lundie
An Amateur Production By Arrangement with ORiGiN™ Theatrical, on behalf of RIGHTS HOLDER