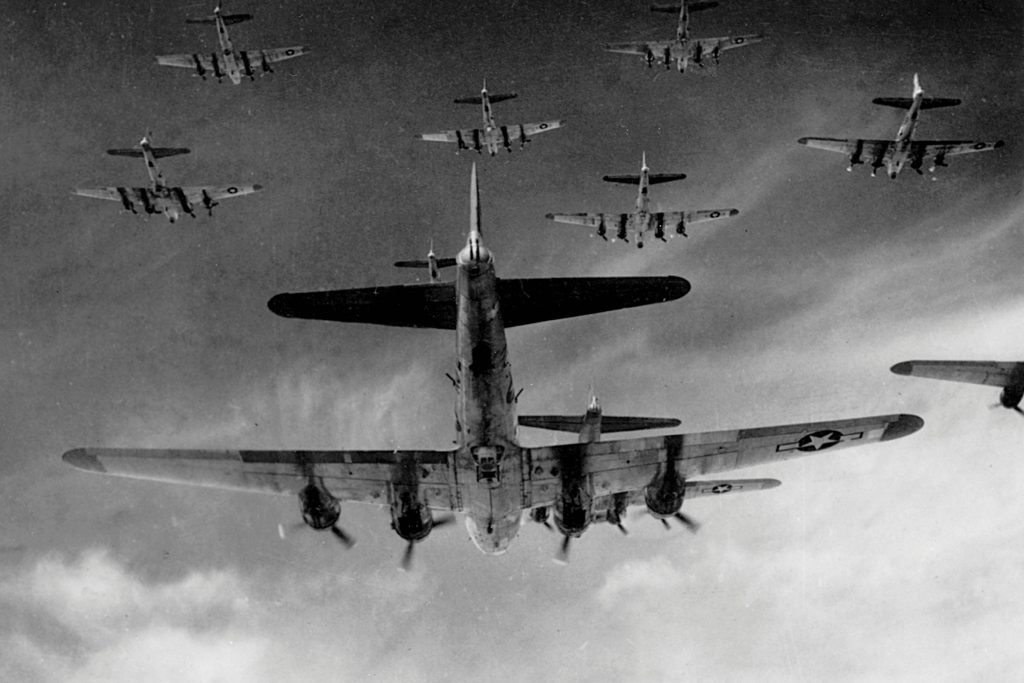 ALL MY SONS
by ARTHUR MILLER
25 Apr – 27 May 2023
"There are certain men in the world who rather see everybody hung before they'll take blame."
In the aftermath of World War Two, Joe and Kate Keller appear to be the perfect Middle American couple: he's a successful businessman and she's a home-maker. Together, they're the embodiment of the American Dream.
But there are cracks in the façade. Joe escaped a wartime charge of supplying defective parts to combat planes by letting his partner take the blame, and he's been living with the guilt ever since.
Larry, their younger son and his parent's favourite, was declared missing in action during the war, but three years later, Kate stubbornly refuses to accept his death.
Meanwhile, older son Chris is attempting to win the love of the father he idolizes.
But instead of reconciliation, old wounds are opened, and the bitter recriminations that ensue expose painful and unforgivable truths.
Arthur Miller's searing drama of a family in crisis, written in 1946, was also a scathing indictment of post-war America. Half a century later, it is still devastatingly relevant.
"A tribute to the enduring power of Miller's appeal" The Guardian
creative team
Director & Sound Designer Saro Lusty-Cavallari
Set Designer Kate Beere
Lighting Designer Aron Murray
Costume Designer Eleni Chrysafis
Assistant Director Lucy Burke
Stage Manager Freddie Fitzpatrick-Lubowitz 
Assistant Stage Manager Atlas Andrews
cast
Kyle Barrett, Kath Gordon
Liam Greinke, Bridget Haberecht
Michael Harris, James Hartley
Greg Poppleton, Mariah Stock
Kaitlyn Thor, Jack Waters
dates/times
Preview Tue 25 Apr 7:30pm
Opening Night Wed 26 Apr 7:30pm
Thu – Sat 7:30pm, Sun 5pm
Final performance Sat 27 May 2pm
Running time: approx. 2.5 hrs, including interval
Please note: latecomers will be admitted at a suitable break in the performance
tickets
Full $35
Concessions, Groups (6+) $30
New Theatre Members $22
Thrifty Thursdays $22
Preview $20
Patrons please note: New Theatre is gradually phasing out
cash payments at Front of House, with a view to being EFTPOS-only
by the beginning of July. This will apply to both ticket and bar sales.
COVID- Safe protocols:
QR code and vaccination checks are no longer required.
Face masks are not mandatory, but recommended.
ALL MY SONS
is presented by arrangement with Music Theatre International (Australasia)
★★★★★
"Each actor is at one with his or her role [and] added to this outstanding cast is sure-footed direction, as well as excellent set, sound and lighting design … 'All My Sons' is a classic. It deserves the best of performances. With this production by New Theatre, it gets it!"
Sydney Arts Guide
★★★★ "A strong and engaging production, that renders the complexity and tragedy of our flawed humanity in sharp relief…The cast pay tribute to the power of Miller's writing with some exceptional acting…The stage was full of personal tragedies that gripped our attention."
Theatre Thoughts
"The direction and acting bring out the best in Arthur Miller's clever and tragic writing, and the set, lighting and costume design help transport the audience back in time. It is a moving production of a timeless and harrowing story."
Theatre Travels
"This is intensely emotional theatre, and director Saro Lusty-Cavallari elicits brilliant performances from his cast…A wonderfully powerful production of a classic play."
Theatre Red
"Set Designer Kate Beere delivered a striking set design … In partnership with lighting designer Aron Murray they created a stunning atmosphere … Director, Saro Lusty-Cavallari brought
this harrowing story to life, honouring Arthur Miller's clever and tragic writing."
What's On Sydney
"Under the direction of Saro Lusty-Cavallari, cast and crew worked in unison to create an engrossing and entertaining production…a great compliment to Arthur Miller"
The Blurb
"New Theatre does wonderful justice to this dramatic piece … Director Saro Lusty-Cavallari achieves maximum effect on a clever 1940s set devised by Kate Beere … Be prepared for a trenchant examination of guilt, self-deception, anger and betrayal that is as relevant today as it was when Miller penned it."
City Hub
Main image: © GL Archive/Alamy Stock Photo
Production photography: © Chris Lundie