5 GUYS CHILLIN'
BY PETER DARNEY
WEDNESDAY 15 FEBRUARY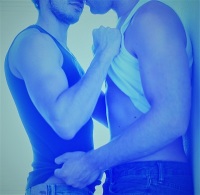 As part of our Mardi Gras program, New Theatre is presenting, for the first time in Australia, a rehearsed, staged reading of this award-winning British play.
'ChemSex'. 'Chillout parties'. 'Chills'. Gay orgies, drugs, HIV. Terms guaranteed to ignite a war of passionate divided opinion among gay men, as well as provide fodder for sensationalist media headlines.
But what's it all about? Graphic, gripping, funny and frank, this verbatim drama exposes London's gay chemsex chill-out scene. It paints a vividly honest portrait of a subculture where gay men use apps such as Grindr and Scruff to meet up, smoke, inject and swallow drugs such as meth and GHB and have sex parties that last for days without stopping.
Ultimately, the play is about connections, and how we navigate relating to each other in a world where so much is dependant on social media:  in a way, it's brought people closer together than ever before, in another, these men require recreational drugs to find intimacy and instant gratification.
From surgeons to students, couples to kink; guys that love it and lost guys longing to be loved. For some gay men this will seem like a different world, but for a lot of gay men this kind of party will be achingly familiar.
Made from interviews with guys found on social hook-up apps, 5 Guys Chillin' is hard-hitting look into a drug-fuelled, hedonistic, highly secret world.
"Raw and honest" Gay Star News
"As confronting as theatre gets" British Theatre
Q&A FORUM
Following the rehearsed reading, we will be hosting a public Q&A forum to discuss issue raised by the play. Panellists will include: Dr Brad McKay GP (men's sexual health expert and host of Embarrassing Bodies Down Under); Nicholas Stewart (Partner, Dowson Turco Lawyers); Assoc Prof Kane Race (School of Gender and Cultural Studies, USyd), Serena Cauchi (Clinical Psychologist specialising in addiction) and Brent Mackie (Manager, Community Partnerships and Population Program Team, ACON). Moderator: Glen Upton .
CREATIVE TEAM
Director Patrick Howard
Stage Manager Danny Oliver
CAST
John Michael Burdon, Oliver Burton, Gregory Dias,
Will Reilly, Stevie Haimes
PROUDLY SUPPORTED BY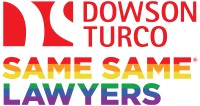 Patrons are advised this reading contains adult themes, strong language, discussion of graphic sexual content, simulated drug use and partial nudity. It is suitable for people 16 years and over.