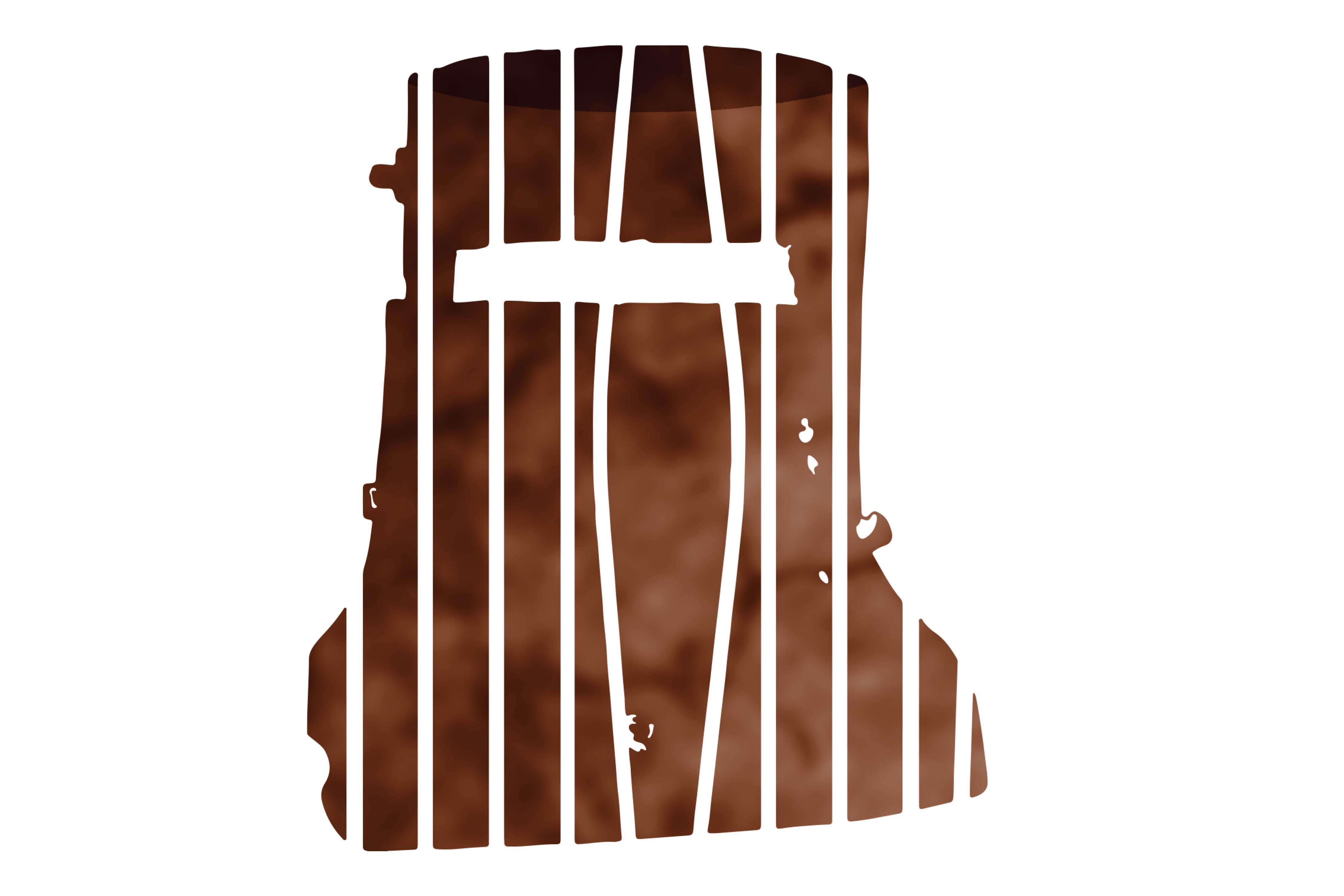 Presented by Plush Duck Productions in association with New Theatre
NED: A NEW AUSTRALIAN MUSICAL
Music & Lyrics by Adam Lyon
Book by Anna Lyon & Marc McIntyre
By Arrangement with David Spicer
18 – 22 December 2018
"Quite simply the best entirely Australian musical ever" – Stage Whispers
'Ned: A New Australian Musical' uses an iconic Australian figure to lay bare the ugly beginnings of our nationhood. Set in rural Victoria in the late 1800's, it charts Ned Kelly's transformation from a local hero into a cold-blooded criminal. When his mother is unjustly convicted of attempting to murder a policeman, Ned, his brother Dan, and their two friends Joe and Steve flee to the bush to avoid their own arrest. They are soon outlawed and villainised as the feared 'Kelly Gang', eventually taking a final, fatal stand against the police.
By exposing the culture of crime, corruption and toxic masculinity upon which colonial Australia was built, 'Ned' makes us question just how much has changed in today's society. It offers an apt reminder that social change will never be achieved through violence and arrogance, and writes the female experience into a traditionally male-dominated period of our history.  With a rich, haunting score and a libretto that captures the raucous humour, warmth and tragedy that audiences would expect of this iconic story, 'Ned: A New Australian Musical' will receive its NSW premiere at the New Theatre in December 2018.
creative & production team
Director/Choreographer Miranda Middleton
Vocal Director/Assistant Director Sarah Levins
Conductor Hamish Stening
Repetiteur Oliver Beard
Set Designer Matt Hourigan
Lighting Designer Peter Rubie
Sound Designer Harrison Collins
Graphic Designer Shakira Wilson
Costume Designer Adrienne Dell
Stage Manager Rachel Guest
Assistant Stage Manager Jesse Aviu
Executive Producer Hamish Stening
cast
Erin Bogart, Denzel Bruhn, Rowan Brunt, Siobhan Clifford, Sinead Cristaudo, Lincoln Elliott, Martin Everett, Jacqui Greenfield, Jodie Harris, Rob Hartley, David Hov, Josh McElroy, Courtney Powell, Marcus Rivera, Georgia Rodgers , Carmel Rodrigues, Cypriana Singh, Guy Webster.
dates/times
Preview 18 Dec 7:30pm
Wed  – Sat 7:30pm
Sat Matinee 22 Dec 2pm
tickets
Full $55
Concession $47
Preview Full $45
Preview Concession $40
Please note: this performance contains coarse language, adult themes and violence. Parental guidance is recommended for persons under 15 years. Theatrical effects including haze/smoke, prop weapons and loud sounds will also be used.