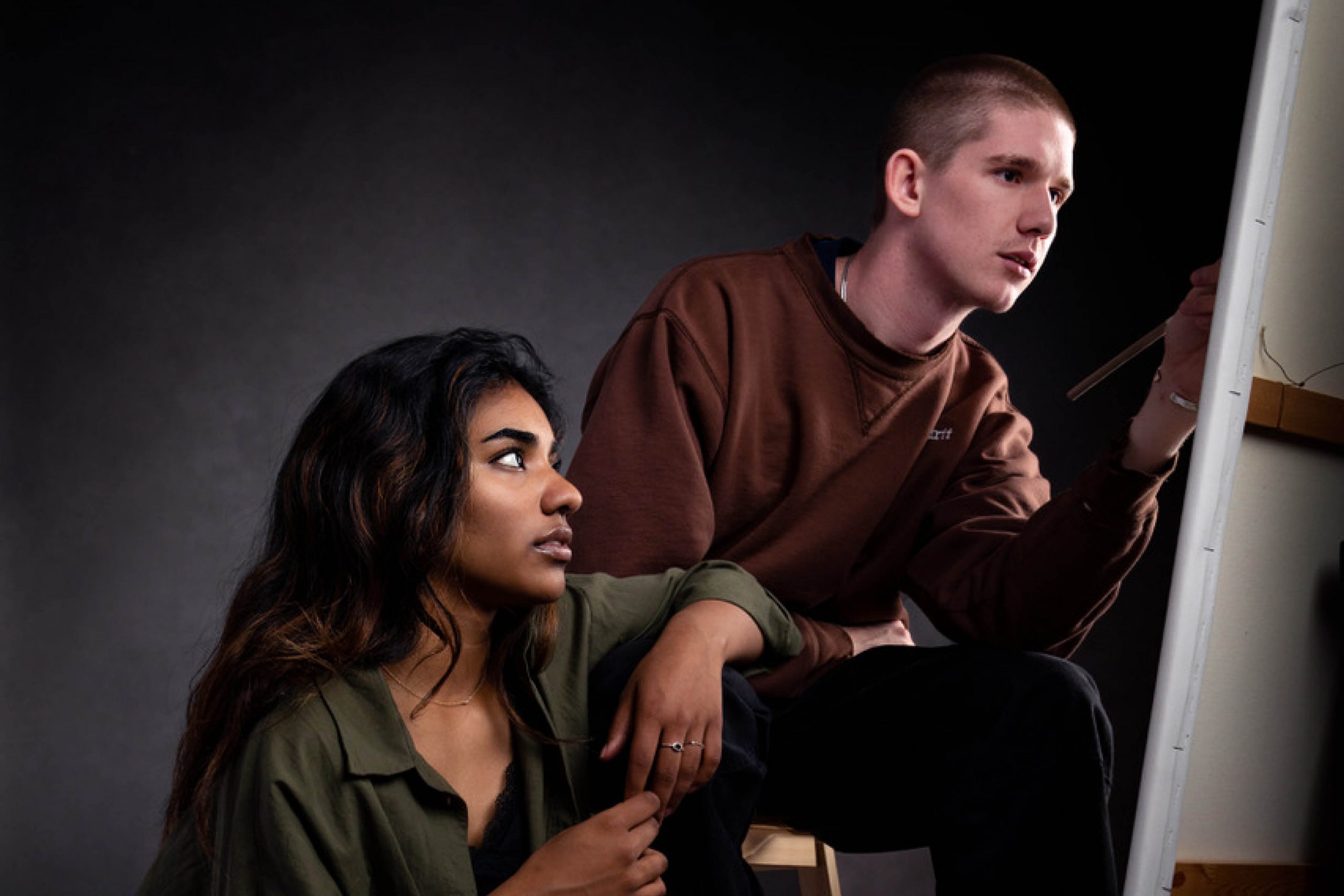 THE CREDEAUX CANVAS
by KEITH BUNIN
30 October – 5 November 2022
PRODUCED BY LAMBERT HOUSE ENTERPRISES
Lambert House Enterprises proudly presents a return season of their classic hit production, the story of three young twenty-somethings, the disenchanted youth of generation Y, struggling to survive. The play is laced with humour, sexual tension, and great moments of irony and tragedy.
Directed by Les Solomon, the production stars Samson Alston (RFDS, Thor, Love and Thunder) reprising his acclaimed performance as "Winston". Samson is currently one of the stars of the forthcoming STAN TV series Year Of.  Joining him  will be his co-star from Year Of, Tharanya Tharan (More Than This, Mustang FC, and a leading role in the about-to-debut Apple+ TV series Shantaram) and Mitch Roberts (The One Day of the Year, Jekyll and Hyde, As We Stumble Along).

"Solomon's casting and the performances he elicits are excellent…Here are real in-the-flesh actors…A brave move…This production is highly recommended."  Sydney Morning Herald
creative team
Director Les Solomon
Set Designer Steven Wimmer
Lighting Designer Larry Kelly
Sound Designer & Composer Mitch Roberts
Stage Manager Kim Surya
Photography David Hooley & Oliver Rimmer
Graphic Design MASTAVEE & everfever

cast
Samson Alston, Tharanya Tharan
Mitch Roberts
dates/times
Preview: Sun 30 Oct 1pm
Sun 30 Oct 5:30pm
Mon 31 Oct – Fri 4 Nov 7:30pm
Sat 5 Nov 2pm & 7pm 
Running time: to be advised
tickets
Full $40
Student, Concessions $35
Preview $25
COVID- Safe protocols:
QR code and vaccination checks are no longer required.
Face masks are not mandatory, but recommended.
Hero image courtesy the producer