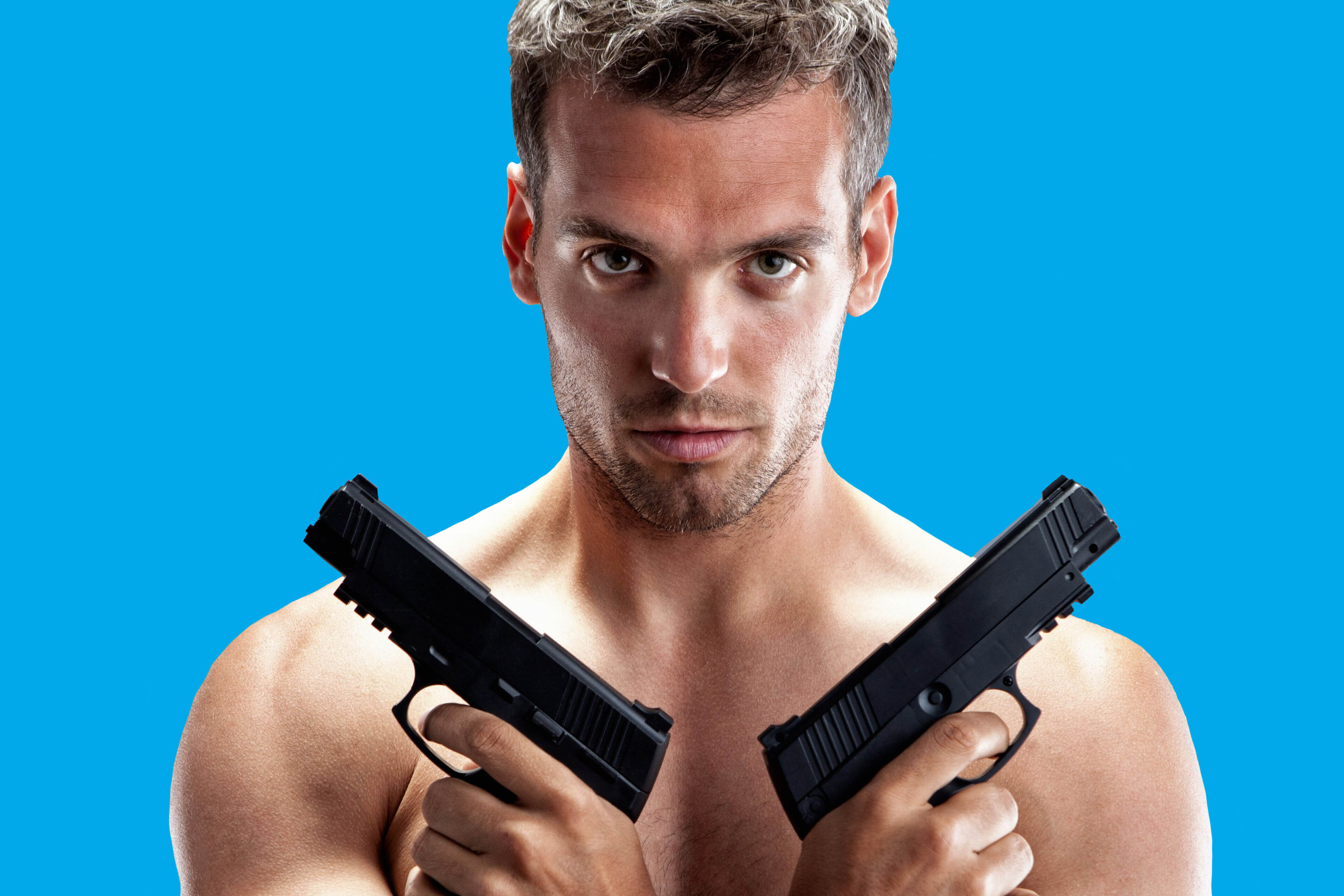 AUDITIONS
Angry Fags
by Topher Payne
Australian premiere, to be presented as part of the 2020 Sydney Gay & Lesbian Mardi Gras
"It's only terrorism if it doesn't work. When it works, we call it a revolution."
Bennett is really trying to keep it together right now. He's broken up with his boyfriend, and moved in with his best friend Cooper, and he's under the pump at work.
His boss, an openly lesbian Georgia state senator, is up for re-election. Her female opponent is a moderate conservative who's aligned herself with alt-right fundamentalist Christians. They're locked in a tight race in which each side dog-whistles to its base and any event can become politicized in an instant.
When Bennett's ex is bashed in the car park of a gay bar, the senator refuses to label it a hate crime – because, under Georgia law, hate crimes against homosexuals don't exist.
Tipped over the edge, Bennett and Cooper embark on a vendetta of sabotage and assassinations, reasoning that if gays aren't respected enough to win equal justice and rights, fear will achieve what good intentions and politics cannot.
Whip-smart and breath-takingly funny, this deliciously subversive political satire – with more than a nod to the films of Quentin Tarantino – pushes all the buttons.
"An uncompromising Oscar Wilde-meets-Fight Club fantasia" – American Theatre Magazine
CREATIVE TEAM
Director Mark G Nagle
Set Designer Darren Eyears
Costume Designer Bobbi Rickards
Production Manager Mickie Miller
SEASON
4 February – 7 March 2020
PERFORMANCES
Previews Tue 4 Feb and Wed 5 Feb 7:30pm
Thu – Sat 7:30pm, Sun 5pm
Sat 29 Feb and Sat 7 March 2pm only
REHEARSALS
From mid-November 2019, TBA subject to cast availability.
Very likely to be daytime weekends and one midweek evening.
AUDITION DATES
Wednesday 23 October 3pm-8pm
Saturday 26 October 10am-5pm
Sunday 27 October 10am-3pm
Callbacks: Tuesday 29/Wednesday 30 October
ROLES AVAILABLE
BENNETT RIGGS – 20s-30s. Speechwriter for a state senator. Cautiously optimistic, affable. Conflicted.
COOPER HARLOW – 20s-30s. Bennett's flatmate. Caustic, clever, unpredictable. A fancy badass.
SENATOR ALLISON HAINES – 40s. A former activist, now the only out lesbian in the Georgia State Senate. Pragmatic, thoughtful, flawed. A dedicated public servant now wondering what happens when she's no longer celebrated by the public.
KIMBERLY PHILLIPS – 20s-30s. The senator's office manager, a married mother of two. Good-humored, quick, overworked. Probably really enjoyed her early twenties.
ADAM LOWELL – 20s-30s. The senator's chief of staff. Undeniably appealing and charmingly square. Likely owns a lot of books about Bobby Kennedy.
PEGGY MUSGROVE – 40s. The senator's opponent. Genuine, witty, nimble. A black female Republican, with all the conflicts and potential advantages that implies. She's found a way to weaponize being othered.
DEIRDRE PRESTON – 30s-50s. A local broadcasting legend. Has the shrewd and discerning eye of a brilliant woman who believes her best days are still ahead of her
 
Please note that some male roles may require (partial) nudity.
We very much encourage and welcome submissions from people who are First Nations, POC, CALD, queer, non-binary and/or gender diverse.
TO BOOK AN AUDITION
It is essential that you read the script before submitting an Expression of Interest.
To request a copy of the script, please contact manager@newtheatre.org.au
To book an audition, email your EOI to angryfags2020@gmail.com with AUDITION in the subject line. EOIs close 5pm Monday 21 October.
Please include:
• a current headshot and resume
• the role/s you are interested in
• your preferred audition date/time (no guarantees, but we will try to accommodate you)
• state if you are a current New Theatre Member (New Theatre Members are guaranteed an audition if they fit the casting brief)
WHAT TO PREPARE
Monologues from the play relating to each character will be sent to you.
Most characters will have a Southern USA accent (Atlanta, Georgia). Not prescriptive though. This video may be helpful.
PLEASE NOTE
New Theatre is a volunteer-based organisation and there is no payment for this production.
 
ABOUT THE DIRECTOR
Mark G Nagle studied performance & production at Theatre Nepean and directing through NIDA Open Courses (2012 & 2017). He has travelled extensively working on many shows in London, Barcelona and Mexico City. Sydney directing projects include: Simpson, J. 202 (GTC 2015), and advised on its relaunch at Casula Powerhouse Arts Centre (LPAE 2017), Young Pretender (New Theatre/Fringe 2016), Fucking Men (New Theatre/Mardi Gras 2018) and A Room with a View (GTC 2019). Also for New Theatre: Stage Manager- Britannia Waves the Rules (Fringe 2015), Production Manager The Cherry Orchard (2016), Production Manager/Assistant Director on Dinkum Assorted (2015) After The Dance (2017), The Lieutenant of Inishmore (2018) and The Angry Brigade (2019). For GTC: Production Manager/Assistant Director Amadeus (2014) as well as Much Ado About Nothing (2017). Mark has been the Theatre History tutor at Wesley College/Excelsior (2014) and also writes occasional theatre reviews for On The Town/Theatre Now.