New Theatre, in association with the
Sydney Gay & Lesbian Mardi Gras,
presents
BY PETER NICHOLS
MUSIC BY DENIS KING

11 FEBRUARY – 8 MARCH 2014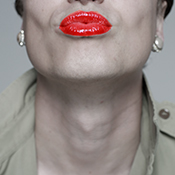 "In fairyland, my dears, there's nothing new
True love, a song, a dance, a death or two"
When young and innocent Private Steven Flowers is posted to entertain the British troops during the Malayan Emergency in 1948, he finds himself in a company of military misfits.
The star of the troupe is flamboyant Captain 'Auntie' Terri Dennis, running the gamut of drag from Carmen Miranda to Marlene Dietrich to Vera Lynn. With a penchant for sailors and a heart of gold, he benevolently guides this group of shy, sexually inexperienced young lads, straight and gay, as they journey from boys to men.
Peter Nichol's delightful coming-of-age comedy is underpinned by darker political themes and personal stories of fear, loneliness and falling in love, all served up in a camp concoction of songs, dance, blokes in frocks and very naughty laughs. PRESS PHOTOS TRAILER
CREATIVE TEAM & CREW 
Director Alice Livingstone
Assistant Director Mark Croasdale
Musical Director John Short
Choreographer Trent Kidd
Set Designer Allan Walpole
Lighting Designer Tony Youlden
Sound Designer Ashley Walker
Dialect Coach Gabrielle Rogers
Stage Manager Jo Jewitt
LX Operator Ole Borch
CAST 

Matt Butcher, Jamie Collette, Peter Eyers, David Hooley, Morgan Junor-Larwood, James Lee, Henry Moss, David Ouch, Diana Perini, Martin Searles, Gerwin Widjaja
BAND

Piano/Keyboards John Short
Drums Gina Schien
TIMES 
Preview Wed 12 Feb 7:30pm
Thu – Sat 7:30pm, Sun 5pm
Parade day performance, Sat 1st Mar 2pm
Final performance, Sat 8 Mar 5pm
TICKETS
Full $32 | Concession $27 | Mardi Gras Members $25 | Groups (10+) $27 | Members $22 | Previews $17 | Student Rush $17 | Thrifty Thursdays $17
Please note this production contains strong language, nudity, smoking on stage, gun shots and smoke effects. Photography is STRICTLY PROHIBITED.
Running time: approx 2 hours and 40 minutes

PRODUCTION PARTNERS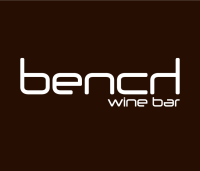 Present your ticket at
Bench Wine Bar after the
performance and receive
10% off your total bill