BY PETE MALICKI
Directed by Lisa Eismen
Performed by Eliza St John
7, 9 & 10 MAY 2014
Presented by THE MONOLOGUE PROJECT
in association with NEW THEATRE
WORLD PREMIERE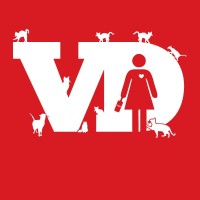 "Every year she's single on Valentine's Day, Sophie buys a cat. She has 10 cats…"
After full houses and standing ovations in April, V.D. is returning to the New for another three shows. This one-woman comedy explores the life of Sophie, a 35-year-old romantic who likes a bit too much gin. We join her as she falls in and out of love, struggles with power plays in her new job, and travels to India on a journey of spiritual (un)enlightenment.
Written by Australia's leading monologue playwright, Pete Malicki, V.D. has won a total of 13 awards, including Best Play and Best Comedy at Short+Sweet Auckland 2013, Best Theatre Performance at Brighton Fringe, People's Choice Winner and Best Comedy at Short+Sweet Brisbane 2011. It's performed by Eliza St John, who won Best Actress at an international festival in Chennai, India in 2013.
As a 10 minute play, it has been performed in Sydney, Canberra, Brisbane, Melbourne, Auckland, Malaysia, England, US, Scotland (Edinburgh Fringe), Philippines and India. Eliza flies to Brighton England the day after closing night to perform V.D. there.
"…a hilarious and deeply entertaining hour-long monologue in which Eliza St john carries the audience in the palm of her hand, perfectly delivering Malicki's script… I've seen a few of Pete Malicki's plays now, but this is by far his strongest, the wit and confidence shining through every performed word. V.D. is a simple tale, beautifully told, but it is achingly funny, made all the more so by St John's excellent performance. She owns the character Sophie; they have morphed into one." Review
"V.D. left audience members in stitches with lines such as 'Did you ever notice how Valentine's Day shares the same initials as venereal disease?' This script is electrically performed by Eliza St John, whose personality and talent is stunningly showcased in this stellar performance." Review
TIMES 
Wed 7, Fri 9 & Sat 10 MAY 7:30pm
TICKETS

Full $19.50 | Concession $17.50 | Groups (10+) $16.50