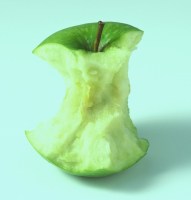 THE CLEAN HOUSE
By Sarah Ruhl
"Love isn't clean. It's dirty. Like a good joke."
Lane values order in every aspect of her life. Her live-in maid Matilde hates cleaning and yearns to be a stand-up comedian. Lane's depressed sister Virginia finds solace in cleaning and secretly takes over Matilde's duties.
When Lane's husband, a surgeon, falls in love with a terminally-ill patient, everything that was clean and tidy for Lane – her house, her emotions, her relationships – is thrown into disarray, and Matilde must come to her rescue.
Blending magic-realism and oddball humour with wisdom and compassion, this romantic comedy about sex, death and dusting proves that the best things in life are infinitely worth waiting for and that shared laughter can heal almost anything. Ultimately it is a celebration of the solidarity, practicality and emotional resilience of women.
Sarah Ruhl is one of America's most acclaimed contemporary playwrights. The Clean House won the prestigious Susan Smith Blackburn Prize (awarded annually for the best English-language play written by a woman) in 2004 and was a finalist for the 2005 Pulitzer Prize. She won the Helen Hayes Award in 2008 with Dead Man's Cell Phone, and in 2010 her play In the Next Room (or The Vibrator Play) was nominated for the Tony Award for Best Play and was a finalist for the Pulitzer Prize.
She was awarded the Steinberg Distinguished Playwright Award for 2016. The committee said, in part: "Her work sparks conversation in audiences of all ages with its emotionally vivid language… Sarah Ruhl is unique. She fills her intelligent and highly theatrical plays with striking oddities and playful humour. She is a prolific playwright of great distinction."
"One of the finest and funniest plays you're likely to see" The New York Times
CREATIVE TEAM
Director Rosane McNamara
Set Designer David Marshall-Martin
SEASON
6 June – 8 July
PERFORMANCES
Previews Tue 6 and Wed 7 June 7:30pm
Thu – Sat 7:30pm, Sun 5pm
Final performance: Sat 8 July 2pm
REHEARSALS
Rehearsals will commence the week of 17 April. Rehearsals will be held on weekday evenings and during the day on weekends. Weekday rehearsals are possible depending on availability.
ROLES AVAILABLE (4F, 1M)
LANE, a doctor, a woman in her early fifties.
MATILDE, Lane's cleaning lady, a woman in her late twenties. She is Brazilian. She has a refined sense of the deadpan.
VIRGINIA, Lane's sister, a woman in her late fifties.
CHARLES, Lane's husband, a man in his fifties. A compassionate surgeon. In Act 1, he plays Matilde's father.
ANA, an Argentinian woman. She is impossibly charismatic. In Act 1, she plays Matilde's mother. She is older than Lane.
Lane, Virginia and Charles will need a confident and secure general American accent. Ana will need to speak English with an Argentinian accent and Matilde will need to speak English with a Brazilian accent and also speak Portuguese.
Everyone in this play should be able to tell a really good joke!
AUDITION DATES
Saturday 1 April: 10am – 4pm
Sunday 2 April: 10am – 4pm
Monday 3 April: 6pm – 9pm
Callbacks: Saturday 8 April: time TBC
TO BOOK AN AUDITION
It is essential that you read the play before submitting an Expression of Interest. To request a perusal copy of the script, please contact manager@newtheatre.org.au
Email your EOI to thecleanhouse2017@gmail.com with AUDITION in the subject line
Please include:
a current headshot and resume
the role/s you are interested in
your preferred audition date/time (no guarantees, but we will try to accommodate you)
state if you are a current New Theatre member
PLEASE NOTE
New Theatre is a volunteer-based organisation and there is no payment for this production.
ABOUT THE DIRECTOR
Rosane has Bachelor's and Master's degrees in English and Drama and studied acting at the Ensemble Theatre with Hayes Gordon. Her acting credits include Pride & Prejudice (Ensemble Rep), The Diary of Anne Frank (Voices Theatre) and Hard Times (New Theatre). Directing credits include The Crucible (Ensemble Rep), Prelude to a Kiss (Belvoir Downstairs), Who's Afraid of Virginia Woolf? (Voices Theatre) and A Man for All Seasons, The Chapel Perilous, King Lear, Oh What a Lovely War Mate, Summer of the Seventeenth Doll, Entertaining Mr Sloane, Hay Fever and The Ritz (New Theatre). Rosane is currently President of New Theatre, having been a member for 27 years.