BY PATRICIA CORNELIUS
22 – 26 SEPTEMBER 2015
NEW THEATRE, IN ASSOCIATION WITH SYDNEY FRINGE 2015, PRESENTS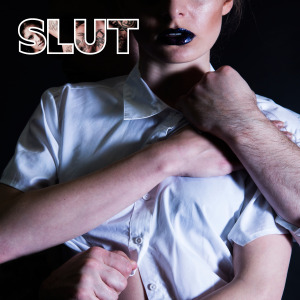 " I suppose I want to be liked. I want that. I'd like to be liked. That's it. That's all. And… And, I want to want more."
Only girls get called sluts. And sometimes girls try to own it. But in the end she'll be worn down by it. It's a no-win situation to be a slut no matter how much a girl thinks her life's her own and she can do whatever she wants. A slut's a slut.
Patricia Cornelius' gritty, poetic style of writing brings the audience face to face with the culture of victim and slut shaming. It's a very raw and very real look at the difficulties females face as their sexuality develops and they learn how to either embrace or hide it.
SLUT won the 2009 Awgie Young Audience Award and the 2009 Richard Wherrett Award.
CREATIVE TEAM & CREW
Director Natarsha Wrensted
Co-designers Christina Hatzis,
Co-designer Andrew Lee
Production Assistant Adrian Betros
Stage Manager Emi Dain
Promotional Photography Stephanie Wong

CAST
Ashley Avci, Christopher Broadbent, Brigitta Brown,Jordan Keyes-Liley, Sophie Mccrae, Rowan McDonald,  Felicity Mckay, Eliza Scott, Zoe Tomaras, Jane Watt, 
TIMES
Tues 22 Sep 8pm, Wed 23 Sep 6pm, Thur 24 Sep 8pm, Fri 25 Sep 7pm, Sat 26 Sep 9pm
TICKETS 
Full $25 I Concession $20 I Group 10+ $20